Freshman safety Sonny Styles has lost his black stripe, making him an "official" Buckeye. The removal took place following practice Tuesday evening.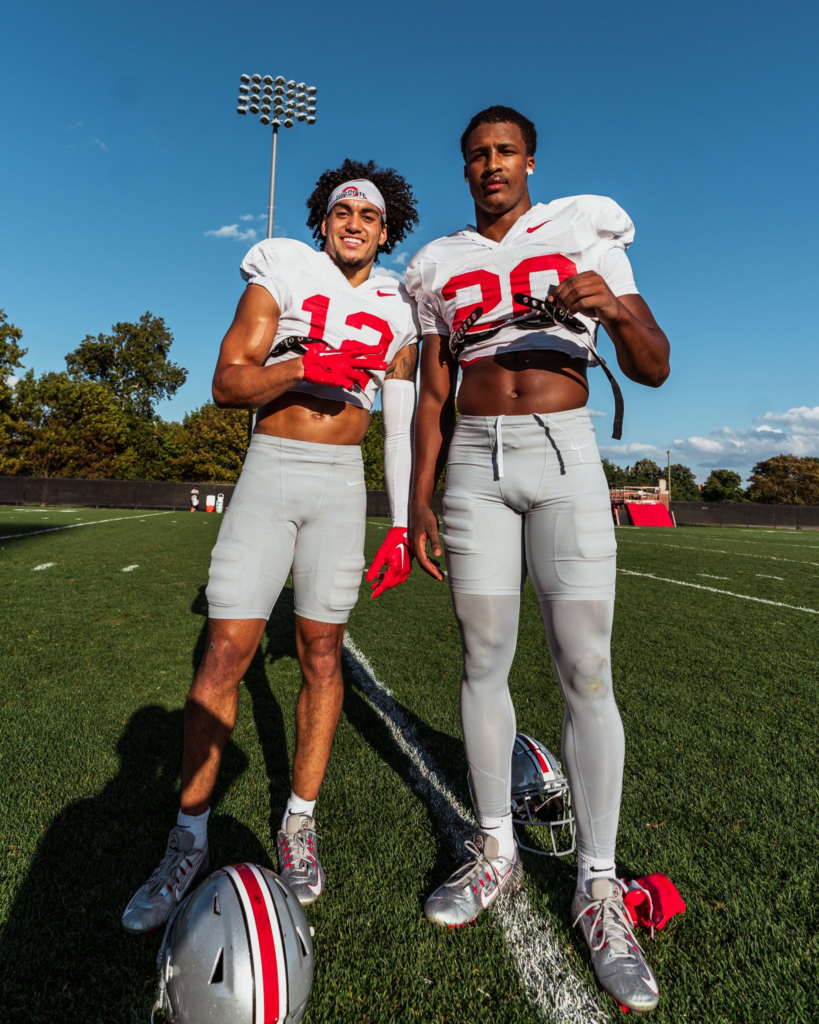 Black stripes are placed on each new Buckeye's helmet and in order to have the stripe removed, they must play well enough in practice to prove themselves worthy of wearing an untarnished Buckeye helmet.
Styles is now the ninth freshman in the Buckeyes' 2022 class to have his stripe removed and 13th overall.
Amazingly, Styles wasn't supposed to be on campus until next year, but he reclassified from the 2023 class to the 2022 class in December and graduated from Pickerington Central this past spring. He didn't enroll until this summer, which makes all of this even more impressive.
Styles was often working with the twos at strong safety when the media was permitted to be in attendance at practice this fall, which was another early indicator that he is quite advanced for his age.
Styles was the No. 2 safety in the 2022 recruiting class and the No. 27 prospect nationally.
Black Stripes Lost
SAF Tanner McCalister (transfer) – March 28
SAF Kye Stokes – April 8
DE Caden Curry – April 11
LB Chip Trayanum – (transfer) August 9
CB Jyaire Brown – August 9
LB CJ Hicks – August 13
TE Zak Herbstreit (second-year walk-on) – August 17
WR Kaleb Brown – August 17
WR Kyion Grayes – August 20
RB Dallan Hayden – August 20
WR Joop Mitchell (second-year walk-on) – August 20
DE Kenyatta Jackson – August 20
SAF Sonny Styles – August 30
Freshmen Still Waiting
QB Devin Brown | LB Gabe Powers | WR Caleb Burton | OL George Fitzpatrick
CB Ryan Turner | TE Bennett Christian| DE Omari Abor | OL Tegra Tshabola
DT Hero Kanu | WR Kojo Antwi | OL Carson Hinzman | OL Avery Henry