COLUMBUS – The Ohio State men's basketball team held its annual media day on Monday. Head coach Chris Holtmann and his players all spoke with reporters, providing updates on the team, prospects for the upcoming season, and much more. The highlights of everything that Holtmann had to say can be found below.
This is Team 124 in the history of Ohio State basketball.
Preseason is talking season, but it's really about the lonely work being put in behind closed doors.
Justice Sueing "looks great." He is healthy. He is a young man who is anxious to get out there, to be healthy, and to stay healthy. Taking a season from a player, you really want him to be out there this season. He was in important piece of last year's team. He will be a captain for this team.
The freshmen are all going to play a role this year. They are all capable of helping this team. They will go through ups and downs and they will have challenges, but they will be a part of every game. Excited about the potential of that group.
They have had to focus on fundamentals more this year than they've ever had to do before. This number of young guys is significant, but it's not just the number, it's the fact that they are going to play. You try to project where that inexperience will show, but you can't be 100% with that. There will be head-scratching moments.
He has never coached a team that will count on this many freshmen. There is anxiety, but there is also excitement.
Have they gotten better at recruiting? It's a combination of many things, with the exception of NIL. It's been a collaborative work. The staff has worked at it. The success of the NBA has also played "a major role." That was a question recruits ask that can now be answered. "No question plays a role" but he also doesn't want to minimize the effort of his staff. But this class and the one they hope to sign this year is the best it's been and it is exciting.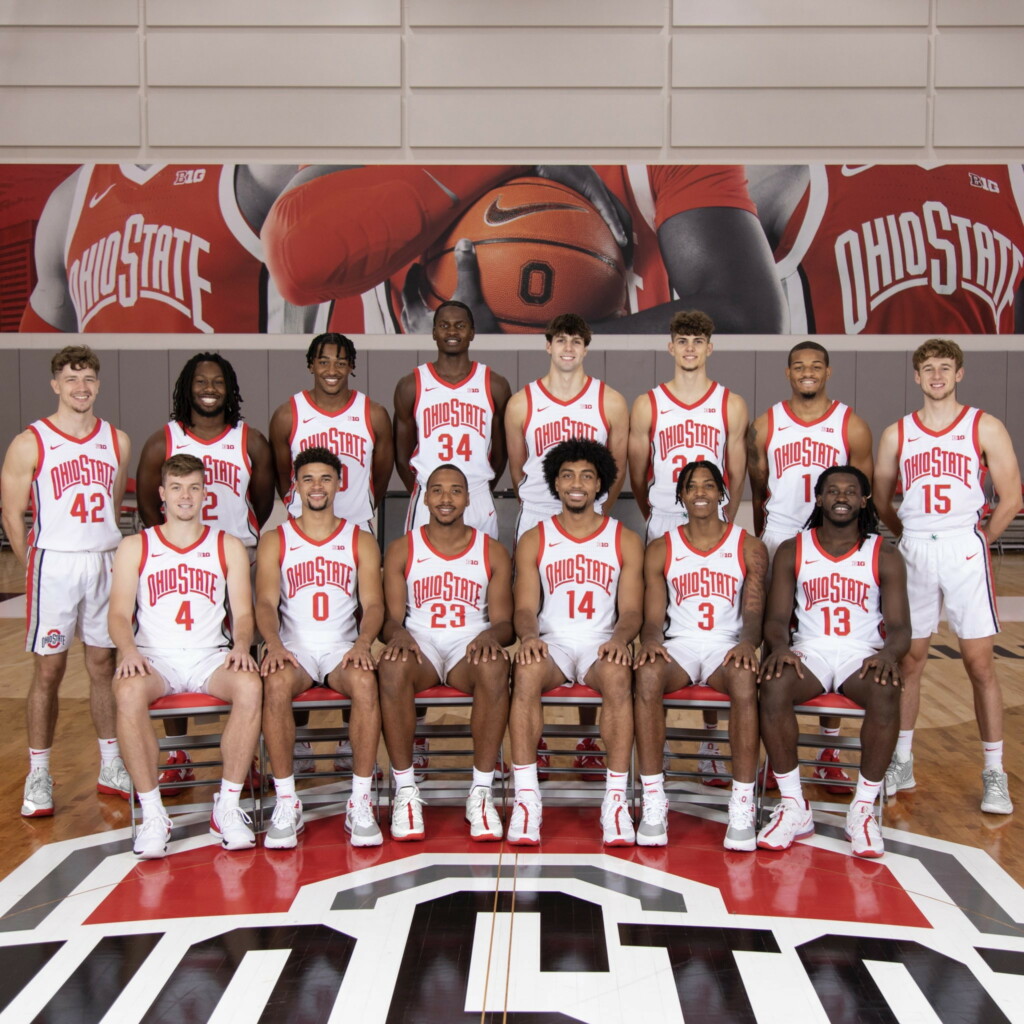 How this group evolves can be really exciting, but they'll determine that on a day-by-day basis.
Is this the future of college basketball with rosters changing year over year? "The transfer portal has been the transfer portal for years in college basketball." He talks to coaches who have 11 new players. It's not unique to any program in college basketball. College football is just starting to realize it. He hopes the fans embrace all of these new faces.
They have not been good enough defensively the last two years. This is a versatile defensive group. Offenses have been good enough, but not defensively. Not on the glass either. There is a ceiling for teams like that. This is a more athletic and versatile team. More length at the rim. They needed to address these things and they did.
They are more versatile on offense. They have a number of interchangeable guys at 2, 3, 4. The skillsets change some but they can all dribble, pass, and shoot. They do not yet have an elite 19 ppg scorer like EJ Liddell.
They expect to be more athletic and fast-paced with four guards and one big guy. Guys will be able to get into transition and finish better.
Glue guys are important as you're putting together a team but you don't want too many. It can sometimes connote a lack of talent in those players.
The trip to the Bahamas allowed the team to be tested in a number of ways. It gave them more information about themselves.
There will be things expected of Zed Key and Gene Brown in terms of leadership right now that those two may not be accustomed to.
He spends a lot of time after practice with his arm around a freshman. You have to normalize struggle with young people because what they are doing right now is really hard. Then they have to challenge them with the right response. Players have a choice of how to respond in the right way. There are always private conversations. They have done a lot of that on the front end.
He and Gene Smith and Ryan Day have been sharing stories about NIL in their respective sports so that Gene can have more information on ways to move forward.
Sean McNeil is a different player than other three-point shooters they've had. He has some ball skills. He is good defensively but needs to continue to grow. He has a game that is bigger than what people think. He's also a consistent scorer and has been for years.
As a coach you are always trying to improve and figure out what your blind spots are. It's even more important as the game changes.
Isaac Likekele and Brice Sensabaugh will be on the court together. They will have some small ball on the court this year. Some positionless groups. Those two go at it in practice.
Tanner Holden has been great. The biggest thing for him is that his game is built on cutting and being an athlete. Hasn't been a lot of stuff outside the three, but he will need to continue to expand that part of his game to be more effective the next two years. "His teammates love him." He has been a consistent worker.
Brice Sensabaugh is tremendously gifted on offense. "You're going to enjoy watching him." He's 6-6 and 240 pounds and moves exceptionally at that size. Biggest challenge for him is understanding all of the other elements of the game, including defense.
Jake Diebler as a recruiter? "He's great, and Jake knows this." It begins with his work ethic. He has a tremendous motor when it comes to working. Young coaches sometimes forget the amount of work that this job requires. He understands Ohio State and the culture of this program. He's been tremendous at building relationships.
His experience with LeBron James has been phenomenal, which is probably about all he is allowed to say right now.
Tanner Holden shows up every day. "Guys don't respect guys that don't work, and he's really respected in our locker room because he works."
How do you decide whether to go with the portal or a recruit? It requires constant conversations with the coaches and also with Gene Smith. It takes time to develop recruits, but that's the model they believe in. They always want to bring the right kind of transfers in, but they want to go to high schools first.