The majority of a college football coach's time during the season is spent trying to figure out exactly what they're going to see from an opponent every Saturday.
And the tough thing about college football is that you have more variety of offenses and defenses than you do in the NFL. There's a reason one style of offense is simply called "Pro Style," after all.
The changes from week to week are challenging, and that's just one side of the coin. The other side is trying to figure out how an opponent is going to attack what you do.
For Ohio State, they have one of the top offenses in the nation, so defenses generally have to do more than they would against other teams. How a defense chooses to defend the No. 50 offense in the nation is different than how they need to defend the Buckeyes, and so what OSU head coach Ryan Day sees on film from an opponent may be quite a bit different than what they see on the field that Saturday.
If There's Something Strange In Your Neighborhood
Game-planning is a week long process for the Ohio State offense. The plans get put in place through the middle of the week. Once that's done, Day and his staff work on contingencies, should they need them.
"That's how I spend probably the 48 hours leading up to a game," Day said this week. "It's exactly what you just said and I have a lot of sheets of contingency plans in place for 'what if?' And we say sometimes you're chasing ghosts, but I've been in games before where we didn't chase those ghosts and we didn't have answers and that's not a good feeling. So it's our job as coaches to have answers and put our players in the best position to be successful. So that's our job."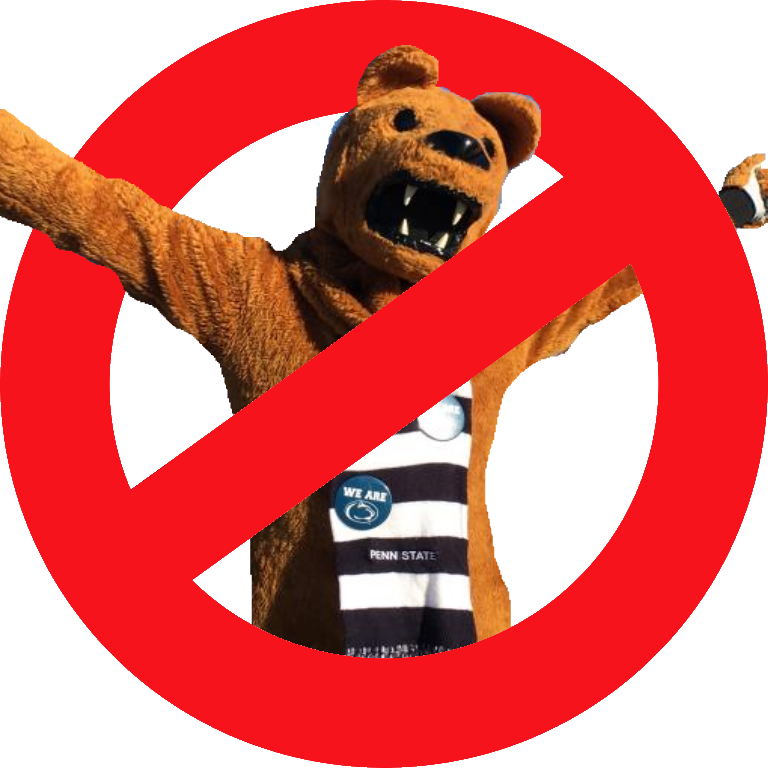 Chasing ghosts might seem like wasted time, but catching them can be quite lucrative. Day has caught his share, which is one of the reasons his offenses have been the best in Ohio State history.
Halloween is fast approaching, but Day does his ghostbusting well before October and long after.
It's just part of the process.
"I think every week is a different season. I look at it like that. You start from scratch," he explained. "And you look at where you are, you look where your opponent is. You look at the matchup, personnel wise, you look at the matchup schematically, and then as you get later in the week you start to figure out how it fits, what that matchup looks like. You do all that work, and then all of a sudden, you get to the game and you may have to take a right-hand turn real fast because of a lot of reasons. It might be the conditions, it might be something that schematically has shown up. Maybe an injury, you don't know."
If There's Something Weird And It Don't Look Good
Day has help with the ghosts, of course. Ohio State has a very talented offensive staff with various duties and roles. He also has a team that has shown they can adapt quickly when they need to.
"Now the great quote is 'you have a game plan til you get hit in the mouth.' What do you do?" offensive coordinator Kevin Wilson said. "Every week here typically, no matter what you prepare for, you get some curveballs because people are gonna throw some stuff at us. So we have to adjust, have to adapt. I think Ryan made a great comment about our players the other day. He said 'I think one of the greatest skills about our team is they love to play. They love the challenge of solving problems.'"
Part of that challenge is anticipating the correct problems — or chasing the right ghosts. There is a fine line between chasing ghosts and chasing your tail, and then also scaring yourself into mistakes.

If You're Seeing Things Running Through Your Head
A team only has so much time in a week to prepare for an opponent, and they certainly don't have enough time to prepare for all of the contingencies that the coaches are coming up with.
But the good teams are conditioned to be able to adapt or reach back on previous experiences to help them move forward. That is usually the difference between chasing ghosts and busting them.
"Good teams handle it on the sideline during halftime, during the game. Bad teams come in on Sunday to talk about what they should have done," Wilson said. "And so it's just nice that as we continue to get challenged, we continue problem solving. Because that's all football on offense is, it's problem solving."
This Saturday afternoon against Penn State, the Buckeyes will see a Nittany Lion defense that they recognize, but also one that isn't quite what they were expecting.
"Every week is different and you try to do the best you can to identify where you think you can be the most successful week in and week out," Day said. "And you evaluate the film and try to figure out why somebody may have had success or not success, and you try to forecast the best you can."
The Buckeyes go into every game knowing what they know, but also expecting to find out quite a bit more. That will once again be the case this weekend against the Nittany Lions.
And if the coaches chased the right ghosts during the week, the Penn State defense ultimately won't have boo to say about it.