It's finally here. THE GAME. Ohio State is in a position it hasn't been very often in recent memory, playing the revenge card against Michigan. This one just feels different. Big Ten championship hopes, playoff hopes are on the line, but this feels like one of those games that could have lasting consequences in the trajectory of these two programs.
Will the Buckeyes right the ship against their rival or will Michigan make it two in a row for the first time in nearly a quarter century?
Our staff picks are presented by our friends at STEAMBOAT DRY GOODS. Use promocode "football" at checkout for 20% off an order of $25 or more!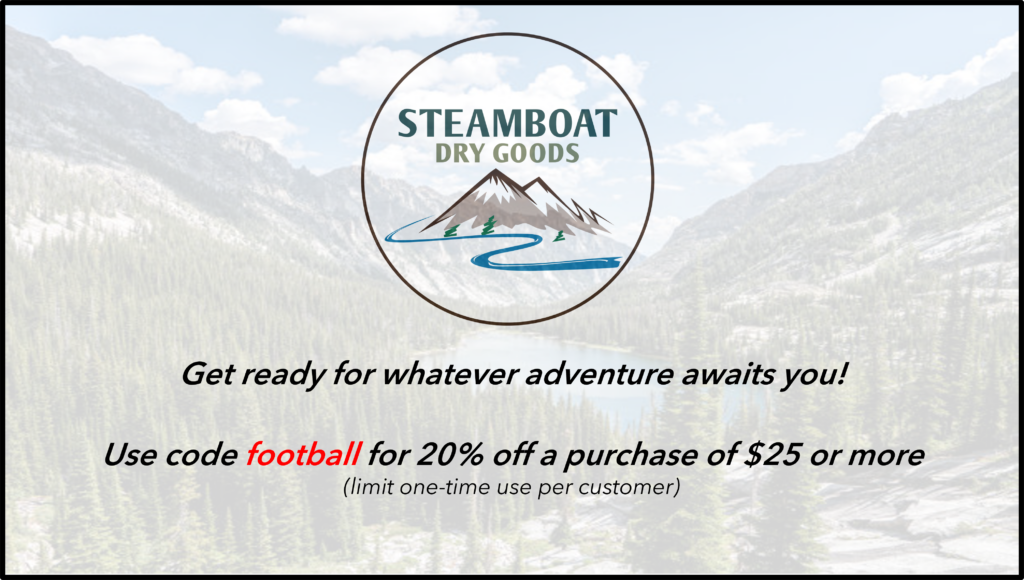 Ross Fulton
A lot of false mythology has built up about why Ohio State lost last season to Michigan. But at its base it was because the Buckeyes had a deficient defensive scheme that could not account for the new gaps created by the Wolverines post-snap in the run game while covering RPOs.
Enter Jim Knowles. Ohio State has been stellar all season at fitting gaps. And Knowles will change gap responsibilities post-snap, making it more difficult for Jim Harbaugh's offense to get their preferred blocking fits. Knowles' heavy reliance this season on single-high cover 1 and 3 buzz, mixed with Tampa 2 and cover 0 blitzes, is well-suited to defending Michigan's run game. Not surprisingly, Ohio State needs to force JJ McCarthy to beat them with his arm by putting Michigan behind schedule and maintaining good rush discipline. Expect Michigan to rely more heavily on run-reads with McCarthy, so the Buckeyes must be prepared to account for the quarterback. Much of Michigan's offense this year has been enabled by Blake Corum, but it is difficult to see him being fully healthy.
Offensively, Ohio State needs to continue staying ahead of schedule in the run game with Miyan Williams and Dallan Hayden–particularly if Michigan is using two-high cover 4 concepts. The Buckeyes must be prepared to throw when Michigan uses single high schemes that leave Marvin Harrison on a corner, and run when Michigan is trying to provide help over the top on Harrison. Look for Ryan Day to continue to rely more heavily on 12 personnel–both to assist his run game by reducing tendencies and to see if he can engender Michigan to play their 3-4 defense that he can throw the football against.
Ohio State 33 Michigan 22
Tony Gerdeman
I don't even know what I'm going to write here, but the only way to find out is to write it. I find it hard to believe that Blake Corum is going to be 100%, and even if he is, this is not the same Ohio State defense the Wolverines ran over in 2021. This is also not the same mentality or demeanor heading into this game. Any entitlement the Buckeyes felt prior to last year's game is gone. They have spent the last year reliving that game in preparation for this one. I don't know how well the Buckeyes are going to run the ball, but I have confidence that Miyan Williams and Dallan Hayden can move the chains. In the two games the Buckeye running game was shut down — Iowa and Penn State — Williams and Hayden combined for 14 total carries. They could have two or three times that number on Saturday. I expect the Buckeyes to be able to throw the ball. If CJ Stroud has time, he's going to put up some numbers. JJ McCarthy is going to need to have a 2004 Troy Smith game. They need him making plays throwing and running. He's capable, but he needs to be far better in this game than any game he's played in this year. The Wolverines are going to get some shots in, but the Buckeyes will have more. Look for a big day from Emeka Egbuka.
Ohio State 34 Michigan 24
Marc Givler
Just how healthy are Blake Corum and Donovan Edwards? Just how healthy are Miyan Williams and TreVeyon Henderson? Just how willing is Ryan Day to let Dallan Hayden take a strong share of the carries on this stage?
So much of this game comes down to the above questions. What will the running back rotations look like for these two teams on Saturday? Blake Corum has been tremendous for Michigan this season and Donovan Edwards has flashed big play ability. Once you get past that, it hasn't been pretty for Michigan.
Ultimately, I don't think Corum is going to be one-hundred percent and I like Ohio State's balance offensively to carry the day. This team has heard for a year how soft it is and has had to listen to people theorize about whether or not this rivalry has turned. Motivation will not be an issue as seemingly everything is on the line on Saturday, both short and long term. The Buckeyes throw it well again, run it well enough, and Jim Knowles comes up with a few wrinkles to keep Michigan's offense off schedule.
Ohio State 31 Michigan 21
Alex Gleitman
Another classic battle between these two teams with a trip to the Big Ten title game, and likely the College Football Playoff, on the line. This is a huge one for Ryan Day specifically, as a loss puts him at 1-2 against Michigan as a head coach and will have many (fairly or unfairly) questioning if he's the right guy for the job.
I'm expecting a very close first half, with both teams trading blows on both sides of the ball. I think we'll see something close to a tie game at the break, with adjustments at the half telling this story. I think the Buckeyes will be the team to flex this year in that scenario after UM did it in Ann Arbor last year, and I see the Scarlet and Gray finishing this game with a dominant final frame.
Ohio State 39 Michigan 24
Bonus: Day goes for two (because he couldn't go for 3) and converts after OSU scores in the final minute to make it 37-24. He then makes a comment about being born on third base in the post game.
Kevin Noon
Who is playing? Who is not playing? Does it matter?
Well, I do believe it matters to a certain degree but with both teams dealing with several injuries of varying levels, you are going to get who you are going to get.
If you are an Ohio State fan, you just need to assume that everyone is playing for Michigan and anything beyond that is just a bonus. If Ohio State can't beat a full-strength Michigan team, was it really a successful season?
But we know Michigan is less than full strength and it would be hard to believe that Blake Corum is anywhere north of 65-percent in terms of his health. If this game becomes one where JJ McCarthy has to win it with his arm, we may be talking about St. Elmo Steakhouse, Kilroy's and the Circle City mall by halftime.
If Michigan can run it, I still think Ohio State has stewed on last year's loss enough to win the game, but it is going to take playing closer to a "clean game" than the other variety. Ohio State cannot afford to be turning the ball over in this one. Ohio State has not lost the turnover battle since the 2013 game, but that also means that Ohio State lost a game while winning the turnover battle.
This is going to be CJ Stroud's Heisman moment, and that does not mean that he is going to need to throw for 400 yards on Michigan or have elusive play after elusive play from the Michigan pass rush. No, Stroud is going to do it by showing the leader that he has developed into, moving the Buckeyes up-and-down the field and dare I say, a little QB run?
Now, with all of these positive words for Ohio State, that does not mean I am calling for a blowout, I have fallen for that fool's gold enough times this season and because of that, I will be much more modest with my score, but the Buckeyes will cover.
Ohio State 35 Michigan 24

Tom Orr
I don't think I've ever changed my mind this many times about a game pick. A lot of that has to do with the uncertainty surrounding the status of injured stars on both sides of the rivalry. If Blake Corum and Donovan Edwards were both 100 percent, I'd probably pick Michigan to win. If Miyan Williams and Jaxon Smith-Njigba were both 100 percent, the Buckeyes probably win by 20.
As it is, I'm not expecting JSN to play, and while Williams (and possibly Corum and Edwards) will play, they will at least be physically limited.
That's going to put a lot of pressure on JJ McCarthy to have to keep the chains moving. A healthy Blake Corum makes converting 3rd-and-4 almost a given since it means Jim Harbaugh has the confidence to go for it on 4th-and-2. If CJ Stokes is the guy lined up in the backfield, that's not such an easy choice.
There is still a clear path for Michigan to win this game. If Ohio State struggles to run the ball – a definite possibility given the advantage Michigan's interior defensive line should have with the issues OSU has had at guard this season – then it's easy to see the Buckeyes' offense bogging down in the red zone and settling for field goals. If that happens, then Michigan can keep it close and pull something out in the end. A Michigan win probably comes by a score like 27-23, where the Buckeyes are kicking three field goals in five red zone trips.
There is also a way that Michigan's ground game can't get anything going with Corum and Edwards either out or compromised, and McCarthy's scrambling and throwing only being able to get them so far. This is the scenario where Ohio State is playing from ahead most of the day, which means Michigan needs to lean on McCarthy's arm, and if that happens, he's going to throw a bad interception at some point. This ends up with OSU in the high 30s or low 40s and Michigan in the teens.
Ultimately, I'm expecting something in the middle. Without healthy running backs, Michigan isn't going to get to 30 points. If the Buckeyes can do that, they will win.
Ohio State 31 Michigan 20
Devin Radcliff
It. Is. Time.
And I have lost the capacity for rational thought.
Who plays? JSN make his triumphant return? Blake Corum able to play?
Jim Knowles was basically hired For This Game.
Pressure is on Ryan Day to avoid being the 1st Ohio State Head Coach with a losing record in The Game in 30 plus years.
Oh yeah, and the Big Ten East Championship is on-the line as well as a most likely College Football Playoff spot.
All the statistics, analytics, and mathematics favor Ohio State.
However, I am old enough to know better.
This game features a clash styles. Ohio State is built for Formula 1 and their Rival, for Tractor Pulls.
The Team Up North should look to shorten the game, control the clock and keep the ball away from Ohio State.
On defense, play classic Bend but Don't Break, and limit Ohio State to Field Goals in the redzone.
Foe Ohio State, hit the explosive plays, take shots and force your rival to play keep-up, which takes them our od their comfort zone
Jim Knowles defense, aggressive on 1st Down to get your Rival off-schedule and force them to move the ball through the air.
STEAMBOAT DRY GOODS PICK OF THE WEEK
Each week our members will have an opportunity to win a gift set from our friends at Steamboat Dry Goods for getting the closest to picking the score of the Ohio State game.
This week's prize pack: The Double Old Fashioned! Playing cards glass, mustache wine tumbler, sela antica red wine, Yellowstone coasters, AND a $50 gift card to the Steamboat Dry Goods shop!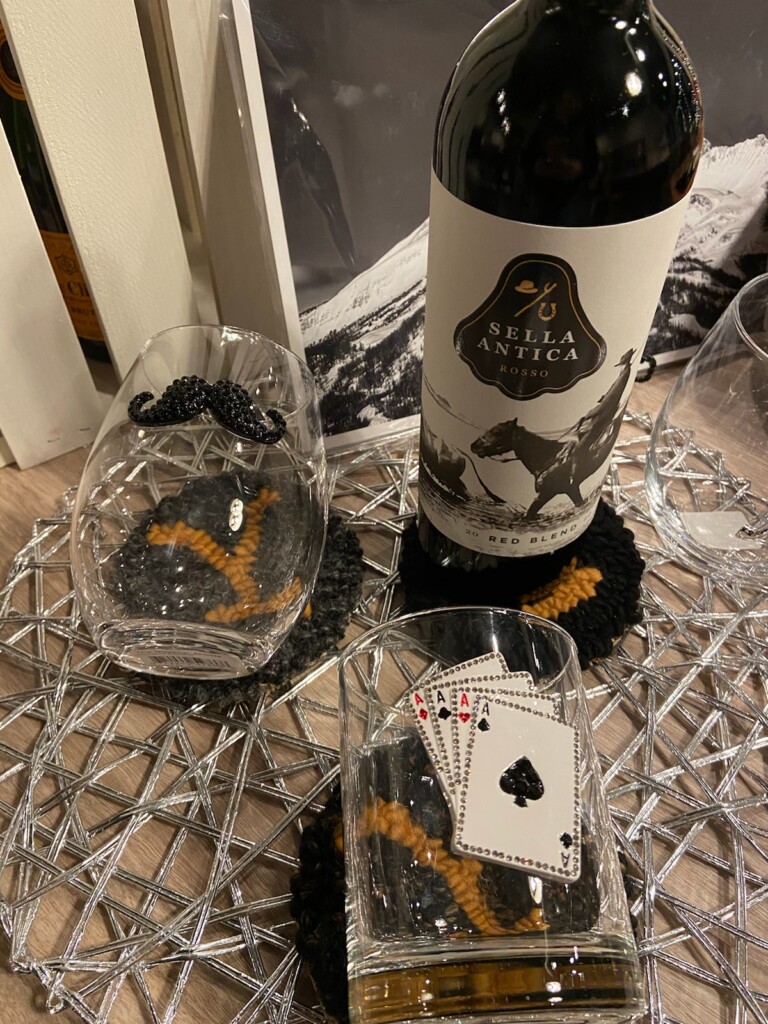 Picks must be made in the official pick the score thread on our premium message board to be eligible for the weekly prize.
In case of a tie, there will be a tie-breaker each week. This week's tie-breaker: How many total yards will the Michigan offense have against the Ohio State defense on Saturday?