COLUMBUS — The Buckeyes have added a playmaker in the secondary and a potential starter in Syracuse safety Ja'Had Carter.
Carter announced his intention to transfer to Ohio State on Tuesday.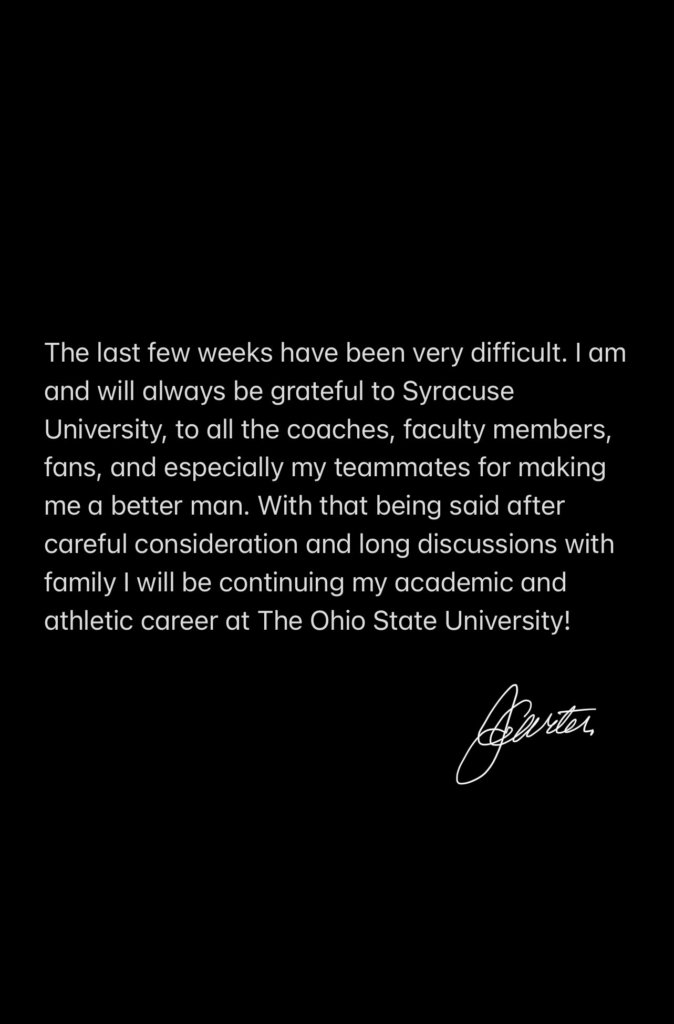 Carter (6-2 198) is a three-year starter for Syracuse who has two years of eligibility remaining.
As a true freshman in 2020, Carter started 10 games and finished second on the team with 67 tackles. Carter started eight games in 2021 but missed four weeks of action. He finished that season with 35 tackles.
This past season, Carter started nine games at boundary safety for Syracuse, posting 36 tackles and three interceptions. Carter has five career interceptions. He also returned a fumble recovery 90 yards for a touchdown this year against Clemson.
The Buckeyes will likely be losing starting safety Ronnie Hickman, who has stated previously that this was his last year at Ohio State. The secondary will also be losing starting nickel back Tanner McCalister, who himself transferred in this past year from Oklahoma State.