The top-seeded Purdue Boilermakers (28-5) used a 21-5 run to close out the first half in propelling themselves past 13-seeded Ohio State (16-19) 80-66 in the Big Ten Tournament semifinals.
Purdue starting center Zach Edey led all players with 32 points and 15 rebounds. He took 25 of the Boilermakers' 58 field goal attempts.
The Buckeyes were again led by freshman shooting guard Roddy Gayle, who set a career-high in scoring for the second game in a row. Against Purdue, Gayle scored 20 points on 7-of-9 shooting, making five of his six three-point attempts. Senior forward Justice Sueing was the other scorer in double figures for the Buckeyes (15 points), who have now likely seen their season come to an end.
Ohio State continued their unlikely Big Ten Tournament run by building a 29-21 first-half lead thanks in large part to Gayle's four three-pointers. Over the final eight minutes of the first half, however, Edey got hot, scoring 10 of PU's next 12 points in helping gain a Purdue lead of 33-31.
Gayle responded to that run with his fifth three-pointer of the first half, but Purdue began pounding the final nail in the Buckeyes' coffin with a 9-0 run to end the half. Holding a 42-34 lead at intermission, the Boilers went right back to Edey to start the second half. He scored the first basket of the half, then gave way to his teammates for a spell.
It was Edey, however, who gave Purdue its largest lead at 55-40 with a dunk at the 12:54 mark. Bruce Thornton answered that basket with a three-pointer, but Edey grabbed his own miss on the ensuing possession to give the Boilers a 57-43 lead with 11:04 remaining.
The Buckeyes were able to get the lead cut down to six points with 5:43 remaining, but that's just about when all of the gas left the tank. From there, the Boilers built up their largest lead of 16 points before settling in at the 14-point margin of victory in the final minute.
The Box Score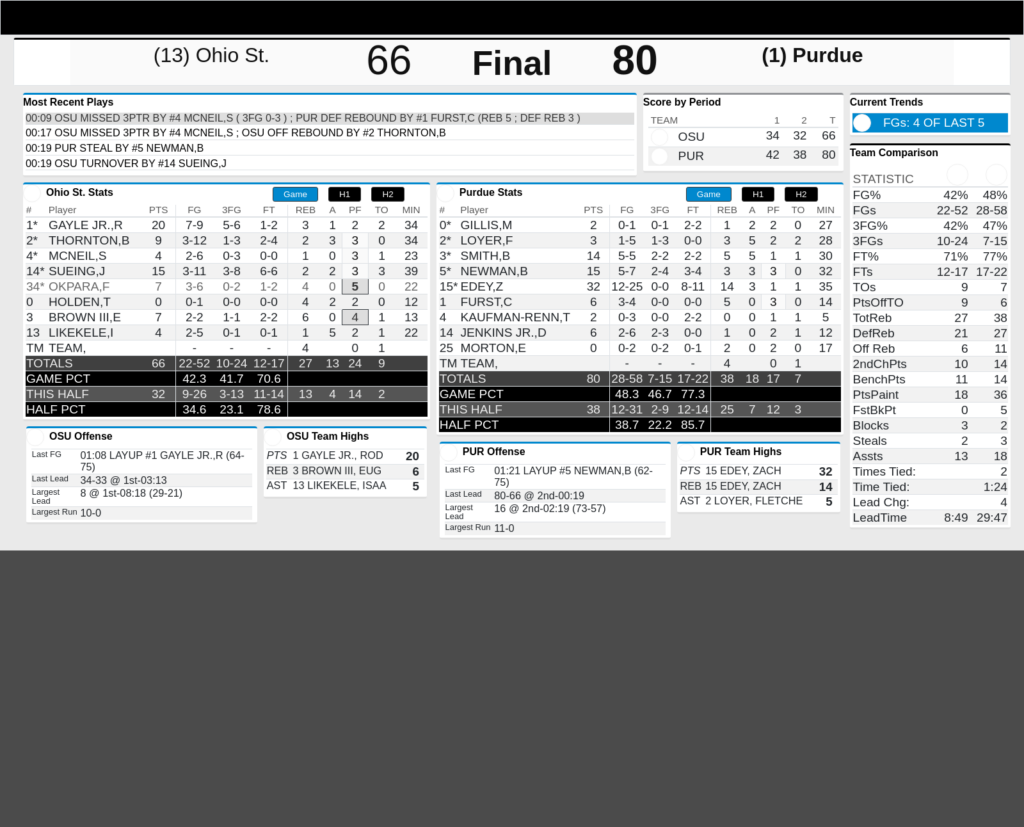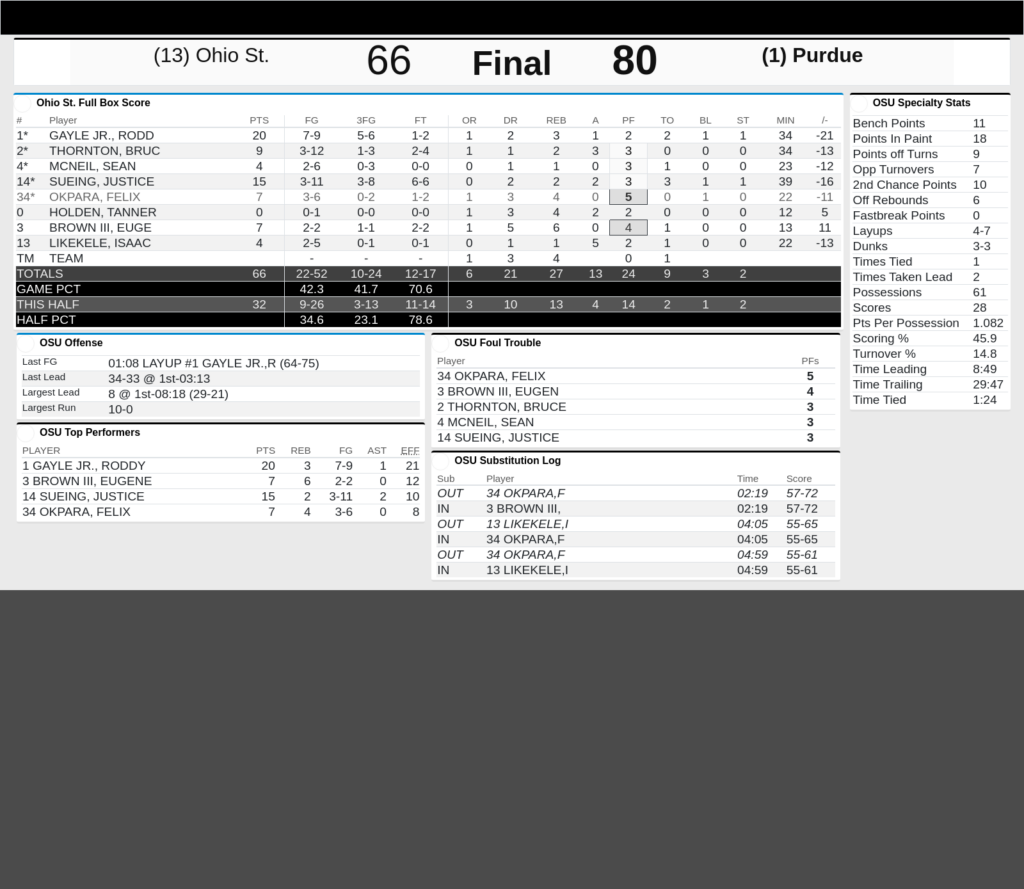 [Roddy Gayle header photo courtesy of the Ohio State Dept. of Athletics.]