Ohio State freshman forward Brice Sensabaugh has announced his intention to enter the NBA Draft. He will proceed in a manner that could allow him to return to OSU should he so choose.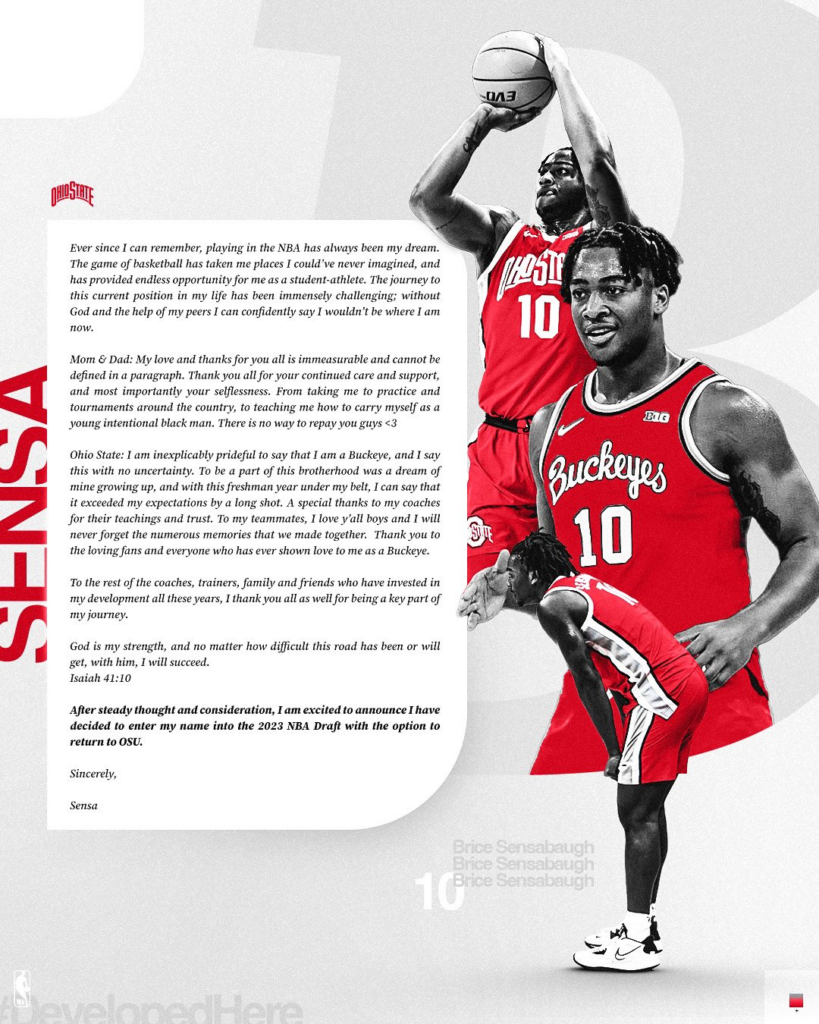 Sensabaugh led the Buckeyes in scoring this past season at 16.3 points per game. He was second in rebounding, averaging 5.4 per game. He did this despite playing just 24.5 minutes per game, which was fifth-most on the team.
Sensabaugh led the Buckeyes in three-point shots made (37), attempted (93), and percentage made (.398). He also finished second on the team with 14 steals.
If Sensabaugh does stay in the draft, it would be the second time in as many years that Ohio State lost a true freshman to the NBA Draft. A year ago it was guard Malaki Branham, who went 20th overall in last June's draft.
Sensabaugh scored at least 20 points in 11 of the Buckeyes' 33 games this past season. His career-high is 27 points, which came in a win over Iowa where he went 10-of-12 from the field and 6-of-7 from three-point territory.
Currently, Sensabaugh is being projected as being drafted in the late first or early second round.