Our long national nightmare is almost over. Just one more miserable morning without college football Saturdays waking us up with a kiss on the cheek and a toasty-sweet McGriddle placed next to our sweat-soaked pillows.
It's not quite kegs and eggs, but we had to grow up sometime.
Saturday is Week Zero for college football, and while it's not the best week of the season, it's better than the feckless, Fickell-less hellscape we've been living in since January.
But we're here now, and you better believe we're going to enjoy every moment of it.
Each week of this college football season I'll be taking a look at the 10 best games to watch, and throwing in a few questionably valid tips here and there.
I would say that everything that follows from here is for entertainment purposes only, but that sounds both arrogant and presumptuous.
Saturday August 26
Chaminade-Madonna (FL) vs. St. Frances Academy (MD) | 12:00 pm | ESPN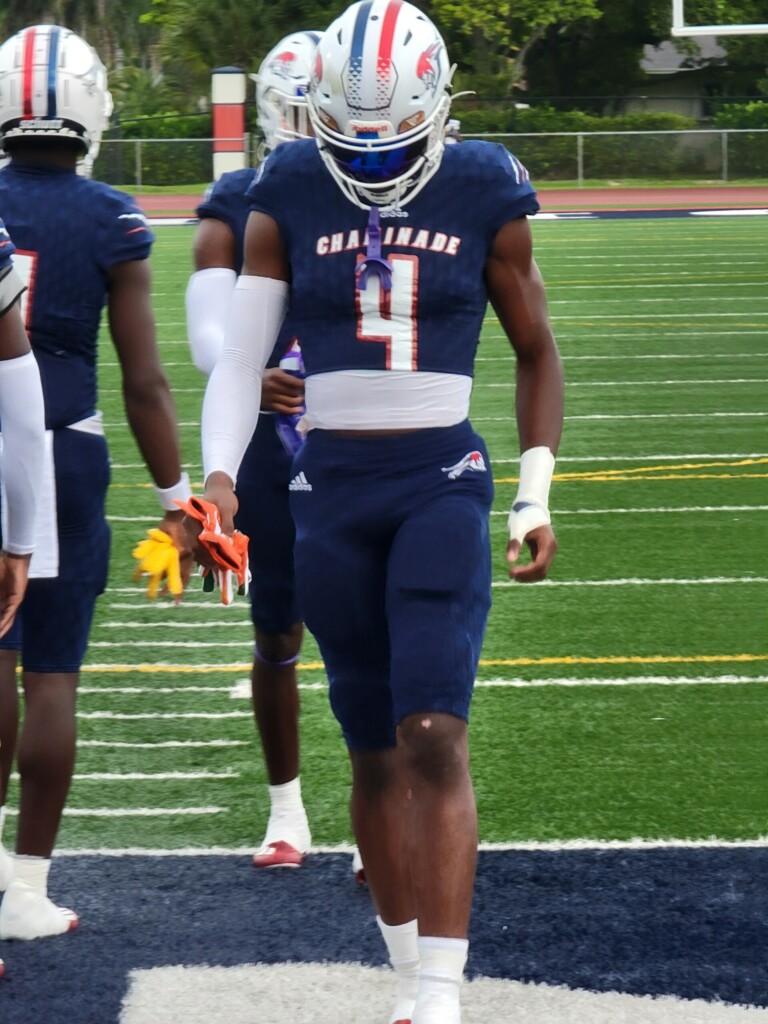 Look, when it's Week Zero and you've come up with a gimmick of where you have to write about 10 games and there aren't 10 college games to write about, you dip into the high school ranks. I'm basically a McDonald's from 1991 looking for employees. I cannot promise competitive wages, paid time off, or opportunity for advancement, but fortunately gas is only $1.47 a gallon in this timeline, so it won't cost you that much to get here. I can, however, give you every other weekend off, provided you can get somebody to cover your shift for the weekends you won't be working. We also provide a 15% discount on meals for employees (No McDLTs). Anyway, back to the present day, you're gonna be so ramped up after watching College Gameday that you're going to need something to watch RIGHT EFFING NOW. I give you Chaminade-Madonna against St. Frances. Two of the best high school programs around. Chaminade-Madonna has the best receiver room in the nation that isn't located in Columbus. That room includes five-star prospects Jeremiah Smith (Ohio State commit) and JoJo Trader (Miami commit). Meanwhile, St. Frances has a defense with more future collegians than a country club daycare. It'll be fun. This will scratch your itch better than the ruler you keep on your desk.
Navy vs. Notre Dame (-21) (Dublin) | 2:30 pm | NBC |
The Irish were favored by 16.5 over Navy last year, and nearly covered, beating the Midshipmen 35-32. That game came after an oddly dominating 35-14 win over Clemson where the Irish treated the Tigers like a Midwesterner treats a Myrtle Beach Motel 6 after an extra large Papa John's and a 2-liter of Big K cola. There will be no let down this week, unless the Notre Dame players end up in one too many pubs. I have to assume there are more things to do in Ireland than visit pubs and golf in the rain, but I've never seen proof in the movies. There is no better time to play an option team than in the season opener, so give Notre Dame credit for not being idiots here. They've been preparing for this game for months. Let's just expect a slow start offensively for both squads, which leads me to (1) liking the under on 49.5.
UTEP at Jacksonville State (+1.5) | 5:30 pm | CBSSN
Jacksonville State is the very last team in Phil Steele's preview magazine, which is like being the last kid picked in fifth-grade dodgeball. Even behind the kid who strikes out in kickball (that would be Sam Houston, by the way). This is Jacksonville State's first game as a member of the FBS, so this is going to be the biggest thing to hit Jacksonville, Alabama since Cooter Brown's Rib Shack opened 23 years ago. Rich Rodriguez is the head coach at Jacksonville State. He went 9-2 last year in his first year with the program. If there's one thing we know about RichRod, it's that if you hand him the keys, he can win anywhere in the country.*
*Offer not valid in Ann Arbor
UMass at New Mexico State (-7) | 7:00 pm | ESPN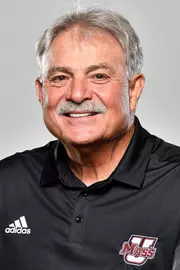 This game features UMass head coach Don Brown against New Mexico State head coach Jerry Kill. If they were to partner up in a Euchre tournament and auction off the opportunity to spend the evening playing against them, I would spend an unfortunate amount of money to take part. I'd love to just sit and talk with them both over beers and cards. Plus I'd feel pretty good about my team's chances of winning because you know Don Brown is always getting his partner euchred. The frustration from Jerry Kill would be intense. "How the hell are you going alone when I have the Right and the Left, Don!?" Also, (2) let's go with the Aggies -7 here.
Ohio at San Diego State (-3) | 7:00 pm | FS1
Never before has an Ohio vs. San Diego State game been so anticipated. For one, there's not a lot else going on. For two, this could be SDSU head coach Brady Hoke's first real opportunity at a win over "Ohio." If you're a Bobcat fan, you just have to hope your team doesn't get distracted by all of the amazing things to do in California and not bother to show up for a sporting event. Don't be surprised when there is a vocal presence from the Ohio fans in the crowd. It's a week-long drive back and forth, but it's better than going to work. If you're looking for some action, (3) bang the over on 0.5 touchdown receptions for Bobcat receiver Sam Wiglusz.
IMG Academy (FL) vs. St. Joseph's Prep (PA) (Ocean City, NJ) | 7:00 pm | ESPN2
Yes, it's another high school game, but there will be some talent on hand. IMG generally has half of Florida's top 30 prospects. St. Joseph's Prep has all kinds of FBS talent on hand as well. Interestingly, this could be a matchup that is watched closely in the Ohio State receivers room as St. Joseph's Prep is where All-American Marvin Harrison, Jr. went to school, and IMG is where Marvin Harrison, Jr. Jr. went to school. You probably won't tune in because you'll be up to your ears in New Mexico State football. Just be careful not to let Aggie Football actually get into your ears, however, because it will lay eggs.
Hawaii at Vanderbilt (-17.5) | 7:30 pm | SECN
Vanderbilt went into Hawaii last year as 9.5-point and won 63-10, so 17.5 points seems very doable. (4) Some folks may have already gotten in at -17, but 17.5 still seems fine. Vandy is coming off of a season where they went 2-1 in their final three games against Kentucky, Florida, and Tennessee last year. That's the kind of momentum that could mean something for any program other than Vanderbilt.
San Jose State at USC (-30.5) | 8:00 pm | P12N
You know those guys in The Lord of the Rings whose sole purpose is to sit up in the signal towers 24 hours a day looking to see if any other towers miles away raise a fire to signal danger or the need for help? That's kind of how I feel about this game because I am one of the tower watchers who actually has the Pac 12 Network. I will be watching this fire and signaling to others via Twitter about what's happening. Like, "Oh no, Gollum just went for 65 yards up the middle against Alex Grinch's defense. Muster the Rohirrim!" When he is healthy, USC quarterback Caleb Williams is the best player in the country, so I think it's okay to have a lot riding on him this week against the Spartans. That includes a five-leg parlay of (5) USC -10.5 in the first quarter, (6) USC over 40.5 points, (7) USC over 13.5 first quarter points, (8) USC -16.5 in the first half, and, — of course — it wouldn't be a USC game without also taking a sniff at their defense, so let's add (9) San Jose State over 9.5 points. Watch for the towers, my friends, and be prepared to act.
FIU at Louisiana Tech (-11.5) | 9:00 pm | CBSSN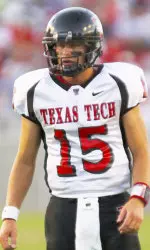 This game went to two overtimes last year, with FIU coming out with the 42-34 win. Former Texas Tech quarterback Sonny Cumbie is in his second season as the head coach at La Tech and my loyalty to him goes back to my old college fantasy football days. He may finally have a quarterback now with former Boise State Bronco Hank Bachmeier, who has had some good moments as a starter in his career. He has 13 career games with at least 250 yards passing. Florida International, meanwhile, hasn't won a game since that double-overtime outing against the Bulldogs. Let's go ahead and get back on the Sonny Cumbie train and (10) lay the 11.5. You only go broke once, right?
Mater Dei Catholic (CA) at Carlsbad (CA) | 10:00 pm | ESPN2
If you want to know why USC and UCLA bolted for the Big Ten, here's one glimpse as to the reason — 95% of America can't watch the University of Southern California play on Saturday night, but they can watch two California high schools play against each other. Carlsbad features five-star Alabama quarterback commit Julian Sayin, who will sign with Nick Saban in December but eventually play for Lane Kiffin when Saban retires.