Homefield Apparel, one of the biggest brands in college athletic wear, has launched its brand new Ohio State collection. For the first time, fans will be able to purchase vintage Ohio State products from Homefield's vast collection of collegiate apparel.
The initial drop is now LIVE and includes 17 pieces ranging from tees, hoodies, crewnecks and more.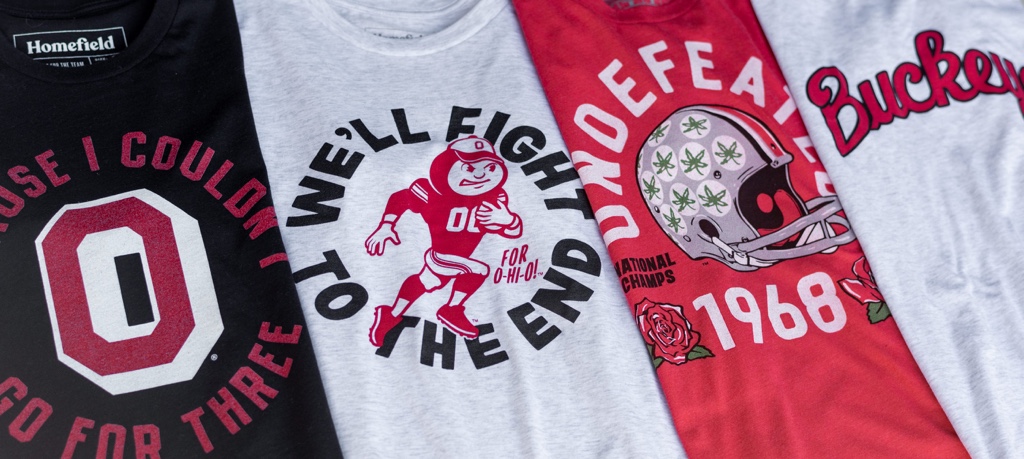 Homefield digs through the archives and history of your school to find unique logos, mascots, and moments to make thoughtful designs for your school. All products are printed on high quality garments with extreme comfort in mind.
BuckeyeHuddle.com is proud to partner with Homefield Apparel on this exciting launch and, through that partnership, we are able to offer our readers a tremendous discount on this outstanding, vintage Ohio State gear.
New customers can get 15% off their first purchase from Homefield with code BUCKEYEHUDDLE at checkout at Homefieldapparel.com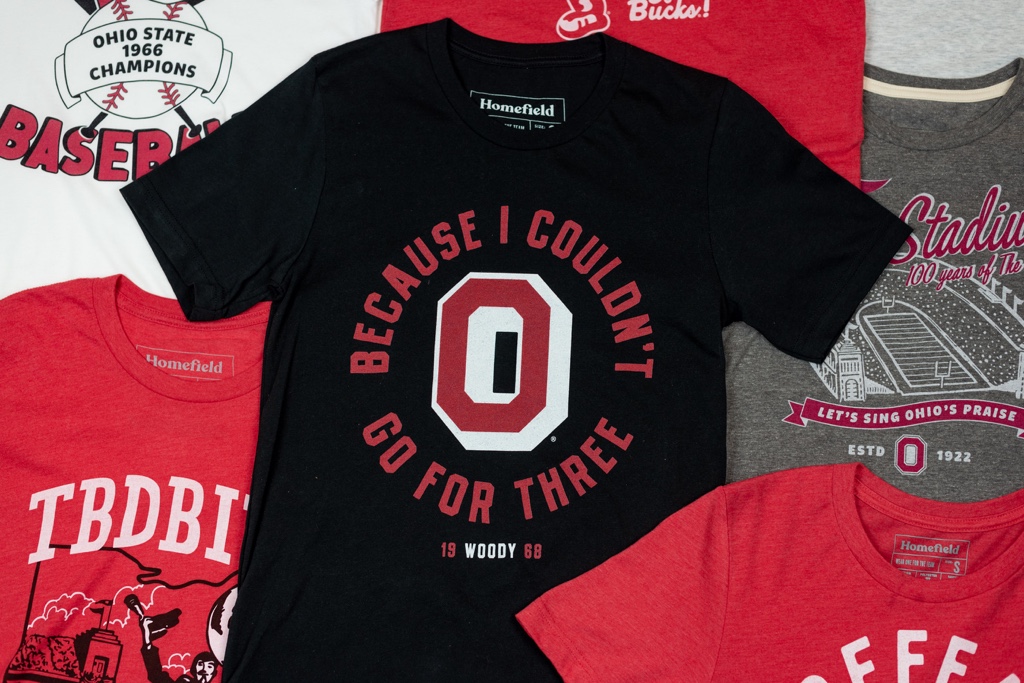 Homefield Apparel is a premium collegiate apparel brand out of Indianapolis providing incredibly comfortable, officially-licensed apparel with vintage college designs.