Saturday was the final scrimmage of fall camp for the Buckeyes and it proved to be a productive day in the area of black stripe removal.
Running back Dallan Hayden, receiver Kyion Grayes, and defensive end Kenyatta Jackson became the latest freshmen to be officially welcomed into the fold. They were also joined by second-year walk-on receiver Joop Mitchell.
Hayden has had a couple of strong scrimmages the past two weeks and has stepped up in the absence of redshirt freshman Evan Pryor who suffered a knee injury last week.
Grayes enrolled early and has had his moments in both spring and fall camp. As receivers coach Brian Hartline works to get as many of his players "game ready" as possible, having Grayes' stripe removed now is a good sign that he will soon be where he needs to be.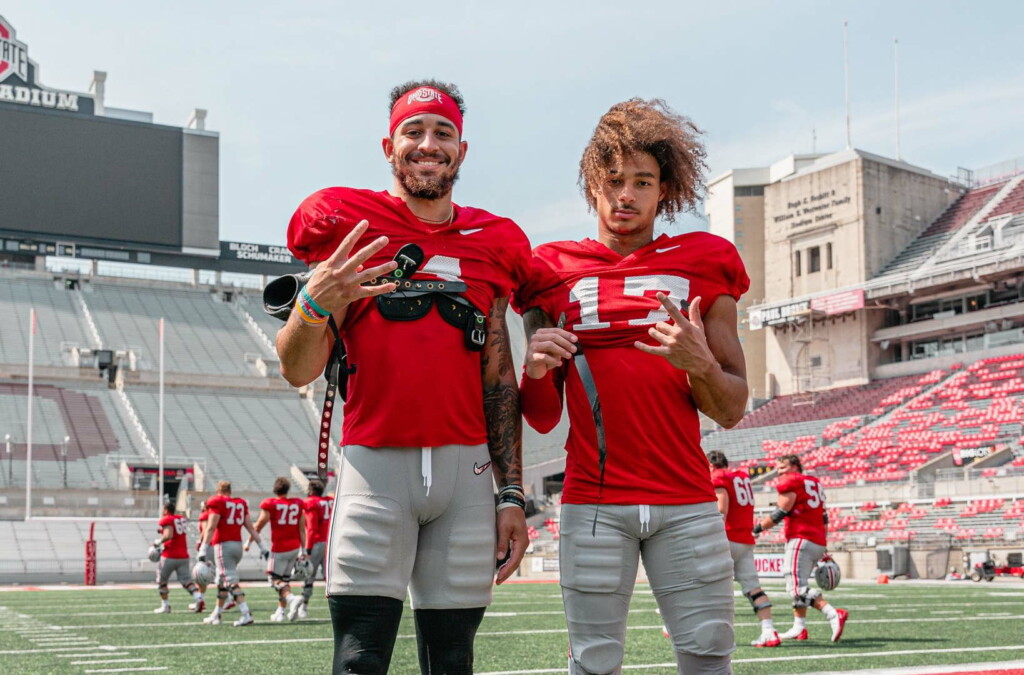 Grayes became the second of OSU's freshman receiver class to lose his black stripe, joining Kaleb Brown who lost his a few days earlier.
Like Hayden, Jackson is a summer enrollee and for him to have his black stripe removed in camp is a positive development at a position that is now seven deep, working towards eight.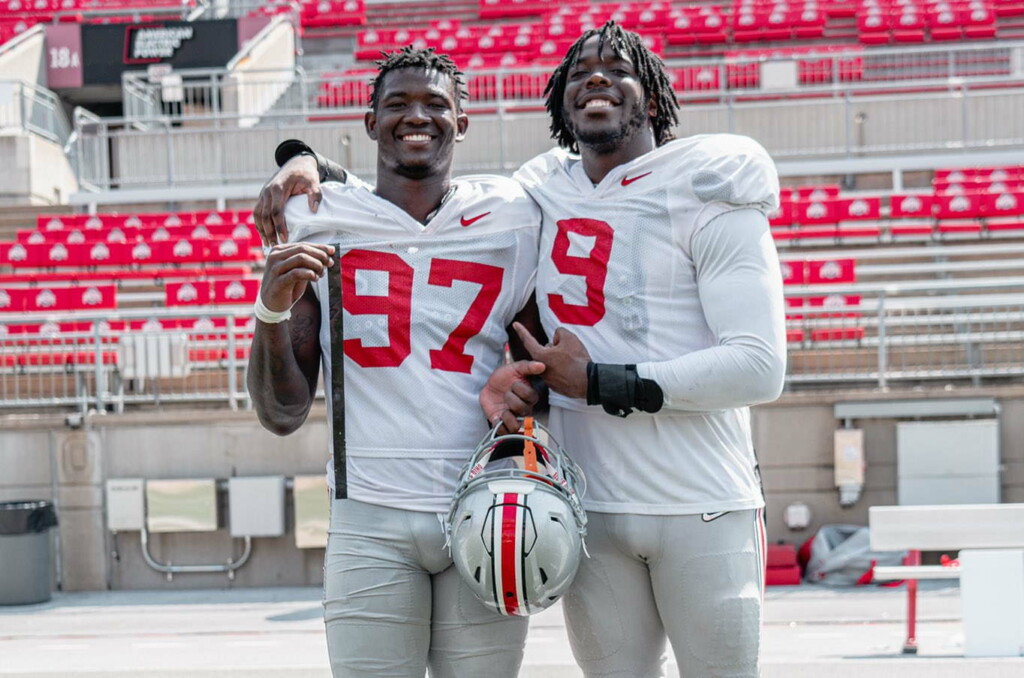 Mitchell is a walk-on in his second year out of Wyoming High School where he was a Third-Team All-Ohio selection as a two-way player. Mitchell did not see the field last year for the Buckeyes, but four other walk-on receivers did.
Ohio State now how eight freshmen who have lost their black stripes, leaving 13 yet to go.
Here is the current tally of players who have lost their black stripes, along with those still working to make it happen.
Black Stripes Lost
SAF Tanner McCalister (transfer) – March 28
SAF Kye Stokes – April 8
DE Caden Curry – April 11
LB Chip Trayanum – (transfer) August 9
CB Jyaire Brown – August 9
LB CJ Hicks – August 13
TE Zak Herbstreit (second-year walk-on) – August 17
WR Kaleb Brown – August 17
WR Kyion Grayes – August 20
RB Dallan Hayden – August 20
WR Joop Mitchell (second-year walk-on) – August 20
DE Kenyatta Jackson – August 20
Freshmen Still Waiting
QB Devin Brown | LB Gabe Powers | WR Caleb Burton | OL George Fitzpatrick
CB Ryan Turner | TE Bennett Christian| SAF Sonny Styles | DE Omari Abor
OL Tegra Tshabola | DT Hero Kanu | WR Kojo Antwi |OL Carson Hinzman
OL Avery Henry