Ohio Stadium will have a new look for its 100th season. The fabled Horseshoe on the banks of the Olentangy features a new playing surface this season, including a new design.
Here's a look at the process that led up to the finished look.
After the old turf was removed, a layer of crushed stone was leveled as a base. Then, a layer of rubberized matting with interlocking edges was laid down.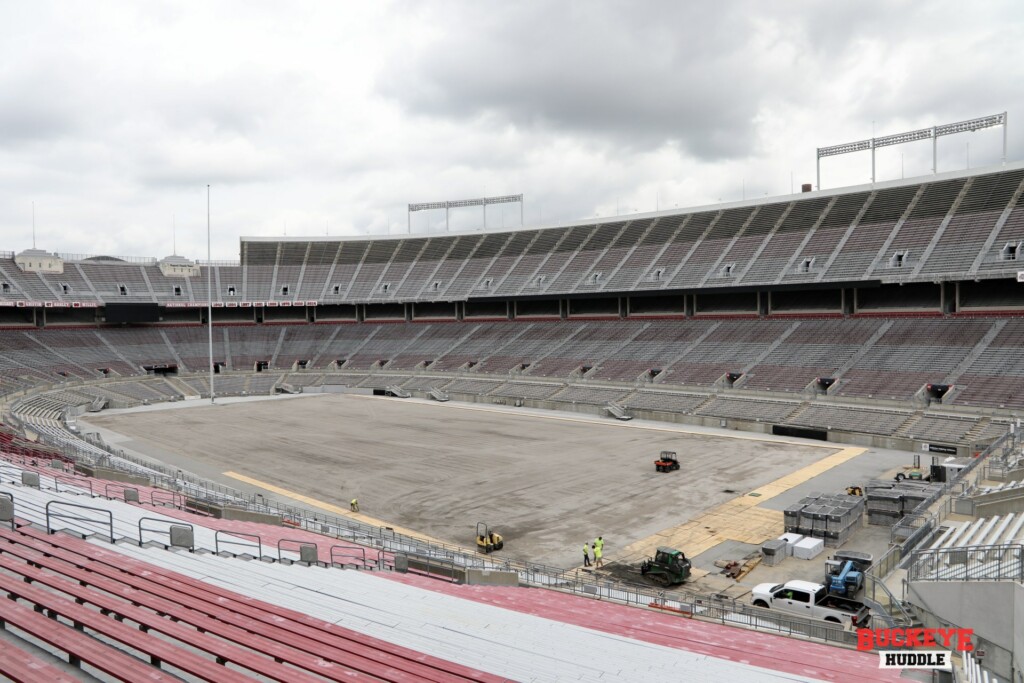 Once the full layer of the rubberized backing was laid down, crews began laying out the actual field surface in five-yard strips. Everything that isn't green, including the yard lines, yard numbers, hash marks, and end zones were separate pieces.
The yard lines every five yards that stretch the width of the field were rolled out and then laid down and attached to the subsurface. Then the green turf next to it was laid now, and after the seam was checked, a roller was used to secure it.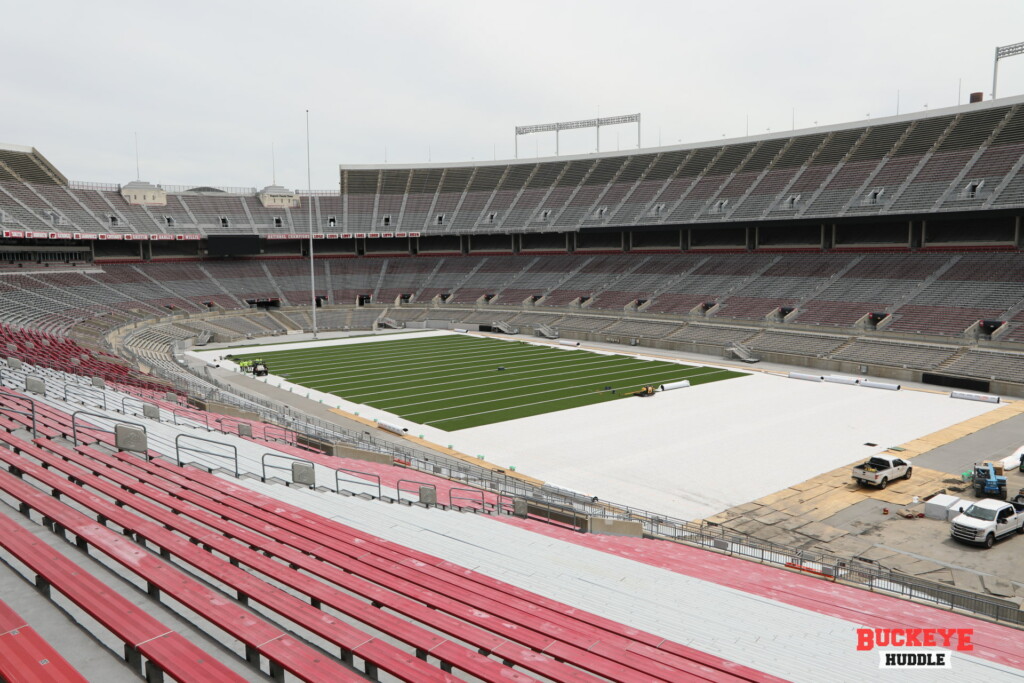 Next, the yard numbers and hash marks went in. Holes were cut into the green turf to make room. The end zones and midfield logo had still not been installed.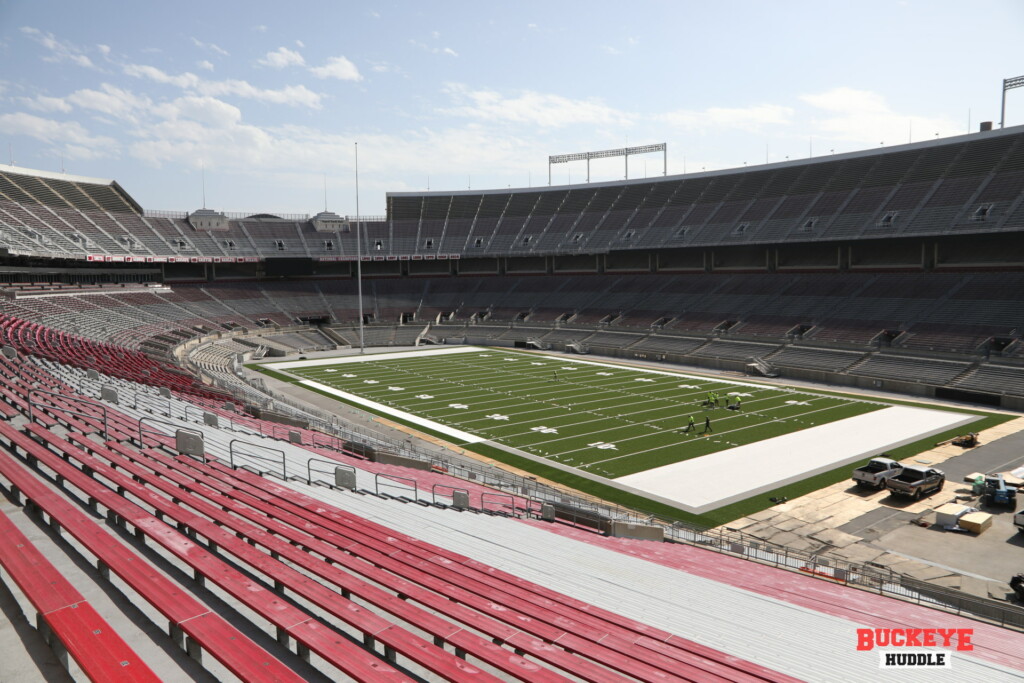 Here's a look at the finished product.