Ohio State is off to a strong 2-0 start to its season and has one more hurdle left in the non-conference slate before kicking off Big Ten play next Saturday against Wisconsin. Toledo enters this game with a high level of confidence and nothing to lose. The Rockets are off to a 2-0 start of their own and are looking like legitimate contenders in the MAC.
Will a feisty Rockets team play spoiler in The Shoe on Saturday night or will Ohio State roll as 30+ point favorites?
Our staff picks are presented by our friends at STEAMBOAT DRY GOODS. Use promocode "football" at checkout for 20% off an order of $25 or more!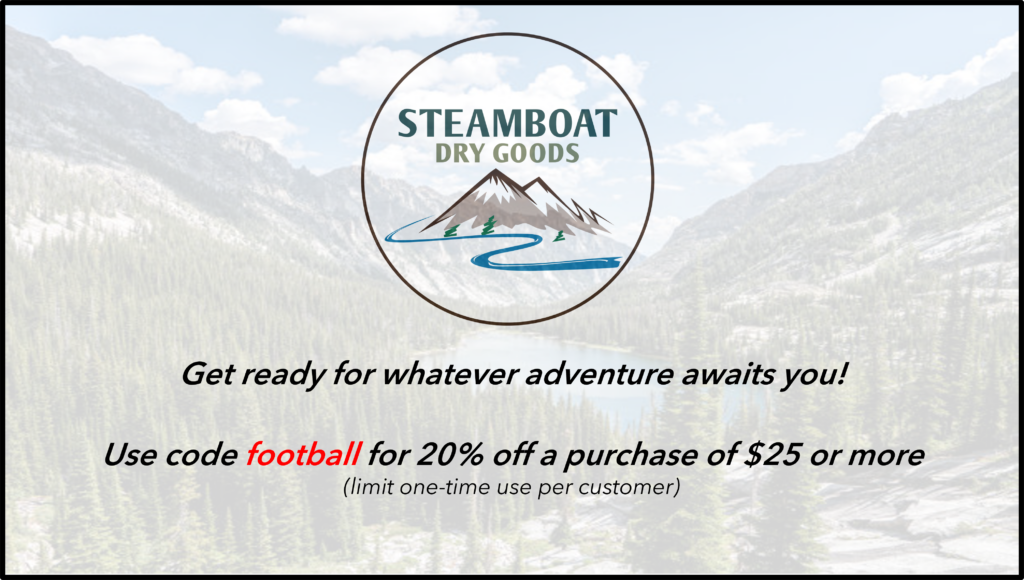 Ross Fulton
It's easy to say that Ohio State is playing a MAC school while ignoring that there is a wide disparity of play in the MAC, just as there is in other conferences. Toledo has a strong chance to win the MAC, is 62 in SP+ (one spot ahead of Illinois), and is playing stout defense. It is thus likely a game where many fans will be upset that the Buckeyes did not win by as much as they "should."
The best sign for Ohio State would be if Jaxon Smith-Njigba plays (and Julian Fleming)–both because of the impact that having Smith-Njigba has on the offense and for the opportunity for the Buckeyes to get their wide receiver rotation set heading into Wisconsin. Defensively, look for Ohio State seek to improve upon their angles and leverage (particularly with their backups) and getting off the field more quickly.
Ohio State 43 Toledo 15
Tony Gerdeman
Toledo's non-conference schedule so far has almost been as bad as Michigan's. Having only played Long Island and Massachusetts, the Rockets really haven't revealed too much of who they are. Ryan Day is saying all of the right things about Toledo's talent level and coaching acumen, but the Rockets allowed over 200 yards rushing by UMass last weekend, so that's a pretty good tell. I don't care that the Rockets have only allowed 116 yards passing total in two games.
The Buckeyes should have that in the first half, especially if Jaxon Smith-Njigba and Julian Fleming are back. I'm expecting the Ohio State defense to make life miserable for Toledo quarterback Dequan Finn. He doesn't normally throw interceptions but I think that changes this week. It's time for the turnovers to flow like wine.
Ohio State 49 Toledo 10
Marc Givler
It's not much more than a gut feel, but I think this is the week that we see the Ohio State offense take off. Toledo's defense has been very stingy to this point, and will be a top unit in the MAC, but the firepower the Buckeyes possess is far superior than anything the Rockets have seen facing Long Island and UMASS. The Buckeyes also have two weeks of data to build off of and make subtle tweaks heading into Big Ten play.
I think Toledo will score a little bit more than people would like and I think this game will be closer than people would like early on, but Ohio State puts it away in the second half and hits on the over.
Ohio State 48 Toledo 20
Alex Gleitman
Toledo is a tough out for anyone and they are going to want to come into Ohio Stadium on Saturday night and prove they can play with the best of the best. Year after year, Jason Candle does a great job with that program and they're usually able to give a Power 5 team a run for their money, if they don't top them. Will Ohio State be that team this year?
I think the bad thing for Toledo is that Ohio State has not played its best football in wins over Notre Dame and Arkansas State. The offense has looked clunky and the team has been undisciplined and sloppy in the yellow flag area at times through the first two contests. The reason I say that is a bad thing for the Rockets is that I think there is a lot of focus happening in those areas in practice and OSU is going to want to come out and play 60 minutes of strong football for the first time all season. Getting Jaxon Smith-Njigba, Julian Fleming, and possibly Jordan Hancock back should help as well.
Right now the spread is 32 and the over/under is 62. That means Vegas is anticipating a game that plays out something in the 48-16 range. While I won't go exactly with that score, I think Vegas is going to be pretty on point with this one, as I see the Buckeyes putting one all together and rolling to a relatively easy win before the start of Big Ten play next week.
Ohio State 45 Toledo 13
Kevin Noon
The Buckeyes have not covered the past two weeks and there is concern among some fans that maybe this Ohio State offense is not as explosive as in years past while the defense seems to be getting the job done. I am quick to remind people that the absence of Jaxon Smith-Njigba is real and while the Ohio State scoring number has not quite reached the 50s yet, this team has proven to be one of the nation's elite.
Toledo comes into town with two impressive wins but against two unimpressive opponents. Dequan Finn will provide some challenges with his mobility but he is a 61-percent passer and Ohio State's zero turnovers forced will be rectified this week.
Ohio State should be able to find ample passing opportunities in this game as Toledo will try and slow down the run, much to its own detriment.
I am not prepared to pick an Ohio State cover until I see one however.
Ohio State 42 Toledo 20

Tom Orr
With Jaxon Smith-Njigba still on track to return, and Julian Fleming a
possibility as well, don't be shocked if it takes a drive or two for
the Buckeyes to get totally back in synch. Toledo is giving up just 5
points per game this season, but there's at least a small step up in
quality from their previous opponents (FIU and UMass) to Ohio State.
Look for the Buckeyes to get out to a multi-score lead at halftime and
then throttle back in the second half to keep guys healthy for next
weekend's game against Wisconsin.
Ohio State 42 Toledo 14
Devin Radcliff
Toledo is not heading down to Columbus to collect a check. They want to be Marshall and Appalachian State. They are going to throw everything they've got at the Buckeyes…and they've got the capability to do some damage.
That being said, Ohio State should have their full attention after last weeks upsets. There is a reason way Coach Day plans on playing both JSN and Flemming. He is not taking any chances.
I see this game unfolding slowly and stressfully for Ohio State fans. I can very easily see Toledo giving Ohio State all they can handle and then some until the 2nd half. In the 2nd half I expect Coach Day's offense to explode and it will be too much for Toledo to keep up with.
I can see a 35-17 type game with Ohio State pulling away in the 2nd half.
STEAMBOAT DRY GOODS PICK OF THE WEEK
Each week our members will have an opportunity to win a gift set from our friends at Steamboat Dry Goods for getting the closest to picking the score of the Ohio State game.
This week's gift set: All things MAPLE! A maple syrup sample kit! Maple candy and 100% pure Vermont maple syrup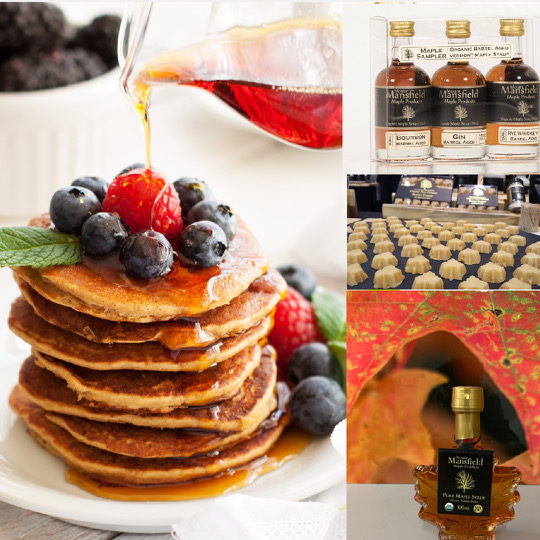 Picks must be made in the official pick the score thread on our premium message board to be eligible for the weekly prize.
In case of a tie, there will be a tie-breaker each week. This week's tie-breaker: How many receiving yards will Marvin Harrison Jr. have against Toledo?