Non-conference play kicks off this weekend for Ohio State and it's a big one as the Wisconsin Badgers come rolling in to town. The Shoe will be blacked out for this big matchup and Ohio State comes into this game firing on all cylinders offensively after a 77-point performance against Toledo.
The Wisconsin defense is stingy, but do the Badgers have enough firepower to pull off the upset in Columbus?
Our staff picks are presented by our friends at STEAMBOAT DRY GOODS. Use promocode "football" at checkout for 20% off an order of $25 or more!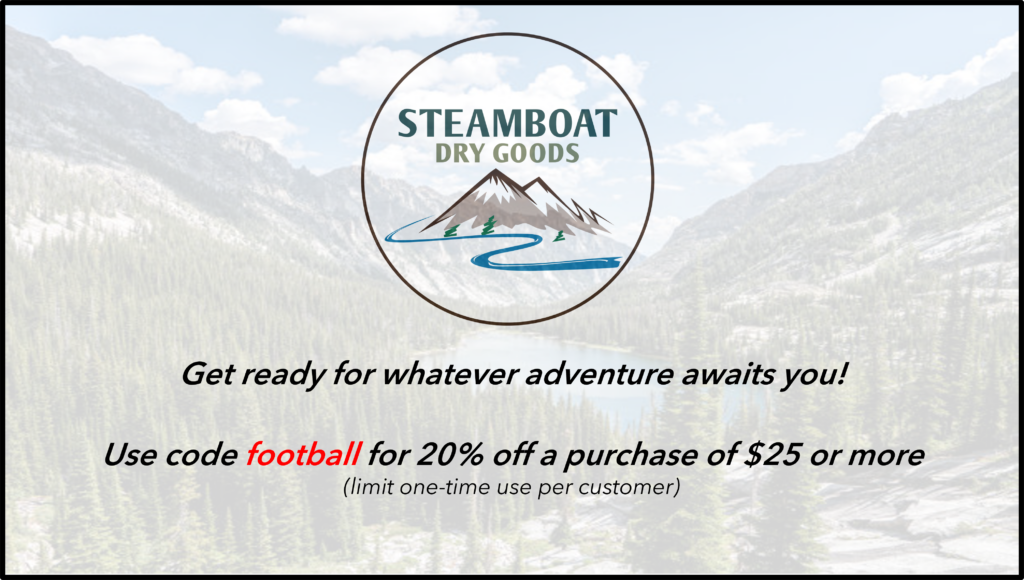 Ross Fulton
Ohio State faces the best opponent it's played this year in Wisconsin (the Badgers are 15th in SP+, Notre Dame is 18th). In particular, Wisconsin's defense remains as stout as ever under Jim Leonhard (6th in SP+). Leonhard mixes his base 3-down tite front with a 2-4-5 nickel "Peso" concept. Look for Ryan Day to target Leonhard's propensity for minimal boundary run support with wide zone and use come back routes against cover 3 corners—before taking shots against Wisconsin's aggressive safeties.
Although Paul Chryst has a new offensive coordinator in Bobby Engram, the Badgers continue to use a pro-style framework featuring the downhill run game. It will be interesting to see whether Jim Knowles continues with his base 4-2-5–content with Ronnie Hickman in the box and the nickel as deep safety—or replaces the nickel with a bigger player, such as one snap against the Irish featuring Hickman, Josh Proctor, and Latham Ransom. Look for Knowles to frequently use his odd front with the Jack mugged over the guard to follow the puller on Wisconsin's counter OH.
Ohio State 37 Wisconsin 19
Tony Gerdeman
This is going to be the most interesting test for both the Buckeye offense and defense this season. Will the Ohio State running game continue to set the tone against a defense that is often tone deaf? Three 300-pounders await an OSU running game that is gaining confidence by the carry. Can Paris Johnson and Dawand Jones hold up against speed rushers? They've been very good against defensive ends this season, but now they'll be facing faster outside linebackers in Wisconsin's 3-4 front. Speed was an issue for Jones last year, and this will be the best test for Johnson all year. The Badgers will likely want to keep everything in front of them in the passing game, but will that be easier said than done? And even if they can, CJ Stroud is just fine with that too.
Defensively, it will be fascinating to see how Jim Knowles chooses to defend the Badgers running game. It feels like he's going to want to show everybody that they can do it with the nickel. But will that nickel included Tanner McCalister or a bigger safety? In simple coverage terms, there may not be much of a need for a nickel back, so will they go with a larger body in that role instead?
I expect Wisconsin to try to run as much clock as legally allowed. The Badger defense should attack a bit on first and second down in order to create a third-and-long, which hopefully gets them off the field and then gets the offense back on the field and burning clock. I think the Buckeye defense will have success stopping the run. This entire team has heard about being soft since last November. They are all looking forward to this game. It will show in the results. I like the Buckeyes to keep the Badger defense off balance, and the OSU defense to make life miserable for QB Graham Mertz.
Ohio State 38 Wisconsin 16
Marc Givler
This is the type of game that Jim Knowles was hired for. Last year, Ohio State's defense was bullied far too often by opposing running games and despite some of the warts on this Wisconsin offense, the Badger running game remains formidable with a really good offensive line and super sophomore running back Braelon Allen.
This could also be the best defense that Ohio State faces all season long, so getting the offense clicking last week could not have come at a better time on the schedule.
I have incredible respect for Wisconsin defensive coordinator Jim Leonhard and think the Badgers will frustrate the Ohio State offense at times. But ultimately I don't see where the points are coming from for Wisconsin. I think the Buckeyes will show improved toughness against the run and will make a few explosive plays on offense. Coupled with an electric environment, that will be enough for the Buckeyes to pull away in the second half.
Ohio State 31 Wisconsin 17
Alex Gleitman
When this spread initially came out at 16-17 points, I was somewhat worried about this game. I take Vegas as a pretty good indicator of directional results, and when the spread is lower than I think it should be, the result is usually closer than it should be too. The good thing is, the line has moved in favor of the Buckeyes, up to 19 points in some places, which makes me feel a little better about how Ohio State will perform.
Lines and Vegas aside, ultimately this game will come down to Ohio State's ability to stop the Wisconsin running game, and the Silver Bullets getting after Graham Mertz to stymie the Badgers' passing attack. Paul Chryst would love to shorten this game and play keep away from the Buckeyes, keeping their offense off the field and turning this into a lower scoring affair that allows his team to take this to the fourth quarter and have a shot to win. On the flip side, the Scarlet and Gray want this to be a track meet, as there is no way the mediocre UW offense can keep up with CJ Stroud and company.
I have gone back and forth a bit, but ultimately I think this one ends up somewhere in between what the two teams want. I think Wisconsin will throw everything they have into this one, but at the end of the day I just don't think they're talented enough on either side of the ball, and they certainly won't have a home crowd on their side to give them any sort of extra juice. While the scoreboard won't totally reflect it, I think OSU controls this one the whole way and puts together a definitive win, even if the margin of victory makes it look closer than it was.
Ohio State 38 Wisconsin 17
Kevin Noon
Is this game really Ohio State's first true test of the season or its second? Or is this really the team that lost to Washington State and games against poor competition and a history of Badger football have this game propped up more than it needs to be?
The oddsmakers don't think much of Wisconsin's chances with a three-score line in Ohio State's favor.
Ohio State has owned the overall series and the recent series with the Badgers but there have been some close games, and some ugly games. The Badgers have to make this game so ugly that only a mother would love it.
We know that Ohio State will not face a rushing attack like the Wisconsin one the rest of the season. That doesn't mean that Nick Singleton (Penn State) or Blake Corum (Michigan) won't test them, but nobody has the depth at running back like the Badgers.
But what about Graham Mertz? Should we take anything from the New Mexico State game? The Illinois State game?
This game will be tight the first 15-plus minutes. I am not sure if that means that it will be 0-0 after the first quarter or 7-7 or 14-14, but I expect the Badgers to have some early answers for Ohio State to keep it close.
And then things will open up as Ohio State will prove that the saying of, "defense wins championships" is not 100-percent accurate. C.J. Stroud will start to bully a depleted Wisconsin secondary while the Ohio State defense will show it is championship worthy by shutting down the Badgers' running attack and forcing Mertz to beat them in the air.
That won't happen.
Ohio State 38 Wisconsin 17

Tom Orr
Wisconsin has been the standard-bearer in the Big Ten West since the
divisions split in 2014, but there are two things the Badgers haven't
done in that time: 1) win the Big Ten Championship Game and 2) beat
Ohio State.
The Buckeyes have been an absolutely brutal matchup for Wisconsin over
the years, winning eight consecutive matchups. Wisconsin's brand of
disciplined, fundamentally-sound ball has consistently been a recipe
to beat the Minnesotas, Iowas, and Nebraskas of the world. But when
the Badgers come up against a team with the offensive skill and
defensive speed of the Buckeyes, the result always seems to be the
same. Sometimes it takes a last-minute Hail Mary from Braxton Miller,
and sometimes it's 59-0, but Ohio State wins every time.
This year's Badgers are going to run into a similar issue. Their
defense is good, but will struggle to match up with the Buckeyes'
receiver talent. Jim Knowles' defense should make it difficult for the
Badgers to run it, and a head-to-head matchup of Graham Mertz vs. CJ
Stroud is not a winning recipe for Paul Chryst and his team.
Ohio State 42, Wisconsin 20
Devin Radcliff
This game has been circled since the rumors of Jim Knowles becoming the Defensive Coordinator of the Silver Bullets began swirling.
"Yeah, Knowles has a good Defense in the Big 12, but this is the Big Ten! What is he going to do against a Tight End a Fullback?"
It is not a mistake the Ohio State has an I-Formation package this season. Knowles has been getting ready for this game for longer than just this week.
Watching the defense, and the defensive line in particular, should give Ohio State fans reason for optimism. "Block Destruction" is the name of this game.
On the other side of the ball, last week it sure looked like the Death Star was fully operational as the offense took the Number 4 defense in the country all the way down to somewhere in the 80s.
Look for Coach Day to continue to build on his run game and use it to set up bit shots in the pass game to pull away from Wisconsin.
That being said, Wisconsin has one the Best DCs in the game and I look for them to throw the kitchen sink at Stroud and company. Look for Leonhard to use every Creeper and Sim Pressure he has to create negative plays to put Ohio State behind the chains.
All said and done, I look for Ohio State to just be a little too much Saturday Night. I would anticipate a score somewhere around 34-17.
STEAMBOAT DRY GOODS PICK OF THE WEEK
Each week our members will have an opportunity to win a gift set from our friends at Steamboat Dry Goods for getting the closest to picking the score of the Ohio State game.
This week's gift set: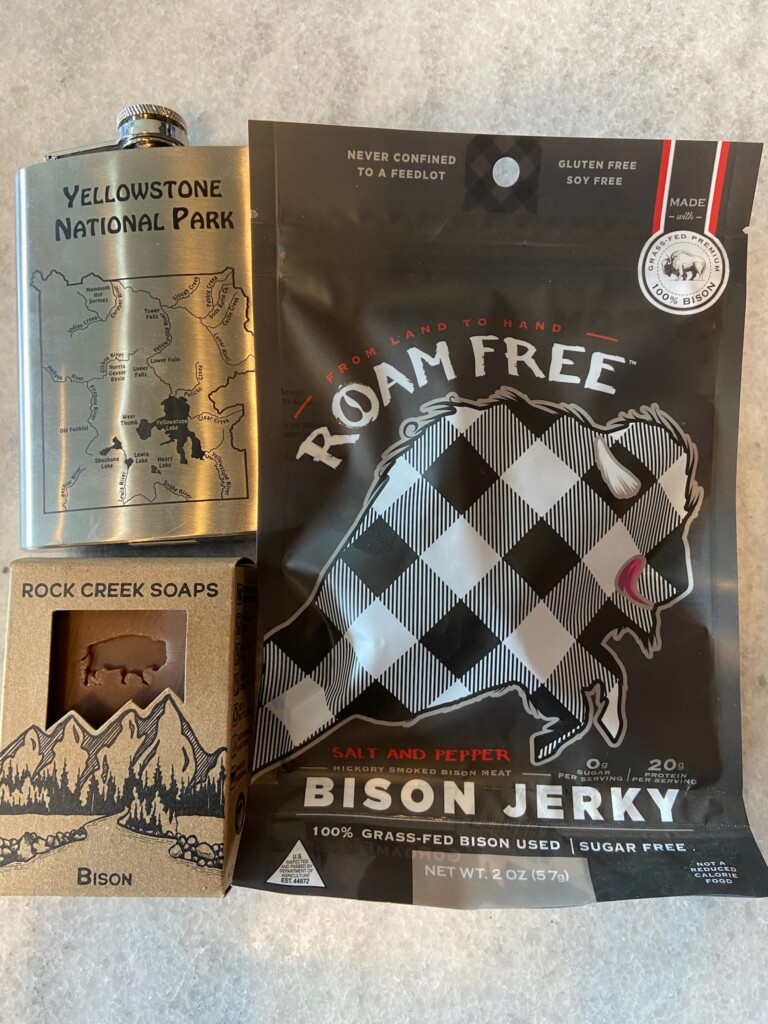 Picks must be made in the official pick the score thread on our premium message board to be eligible for the weekly prize.
In case of a tie, there will be a tie-breaker each week. This week's tie-breaker: How many team rushing yards will Wisconsin have against the Ohio State defense?