Ohio State is coming off an emphatic home win over Wisconsin in a rowdy night environment. The Buckeyes must now refocus for a home tilt against a 3-1 Rutgers team that is off to a better-than-expected start under former OSU defensive coordinator Greg Schiano.
The Buckeyes should still find themselves a bit shorthanded on Saturday. Can they avoid a letdown with the first road trip of the season looming next weekend?
Our staff picks are presented by our friends at STEAMBOAT DRY GOODS. Use promocode "football" at checkout for 20% off an order of $25 or more!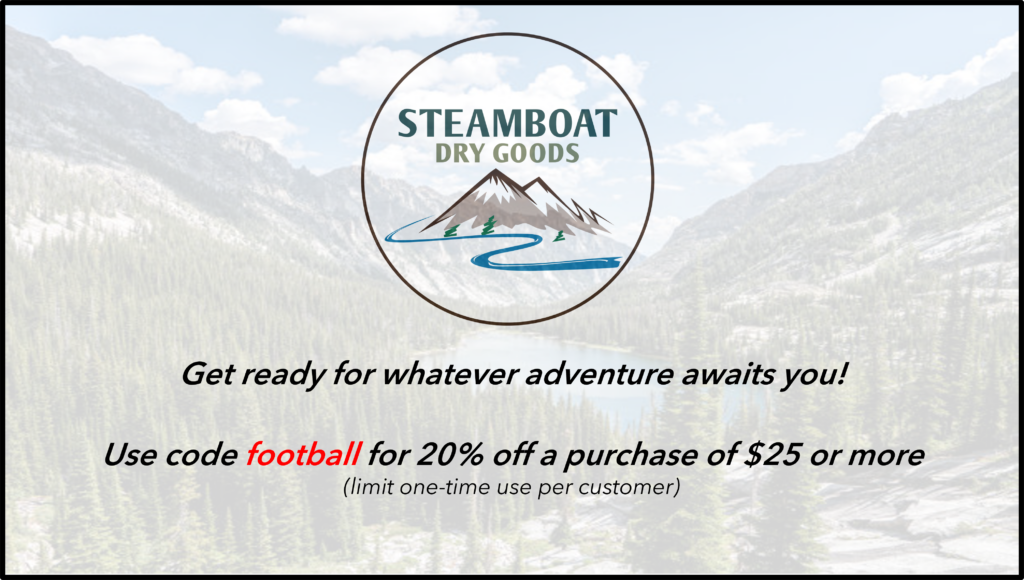 Ross Fulton
This seems like it could be a letdown spot for Ohio State that could lead to a slow start. Greg Schiano will play a lot of cover 2 on defense to force the Buckeyes to drive the football, and will surely have some trick plays in mind. Then again, CJ Stroud May want to make up for some errant throws late against Wisconsin. Look for Ryan Day to throw early to get some energy and a quick lead.
Ohio State 52 Rutgers 12
Tony Gerdeman
The Rutgers defense has allowed seven touchdowns this year, which is the same number that Ohio State has allowed, which makes this a very even matchup!
This game is always about how bored Ohio State gets and how long Rutgers will keep fighting.
This is undoubtedly a better Scarlet Knights defense than we have seen lately, but that is a relative term and it doesn't relatively mean much. The Ohio State running game is going too well right now for Rutgers to be able to make the Buckeyes one dimensional. And even then, it would still come down to Ohio State remaining focused during a blowout.
Dallan Hayden should lead the Buckeyes in rushing. Expect some freshmen to do some things we haven't seen them do yet. Sonny Styles will probably do something fun. And chalk up another two touchdowns for Emeka Egbuka.
Ohio State 59 Rutgers 14
Marc Givler
It's a big number to cover for the Buckeyes this week and many signs would point to a bit of a let down coming off a really impressive performance against Wisconsin.
But this Ohio State offense is really clicking right now, even without Jaxon Smith-Njigba and there are a lot of young players on this unit that are still trying to prove themselves and I think that is providing as much motivation as anything right now and will keep things rolling this week.
Greg Schiano has done a nice job with this Rutgers squad, but he still has a long way to go to close the talent gap. I think the Buckeyes will continue to click offensively and will do a lot of damage on the ground in this one.
Ohio State 56 Rutgers 13
Alex Gleitman
This is the "Gleitman Bowl", as I cover both teams, and is always an exciting week for me. I think it's going to be a pretty exciting weekend for Ohio State fans too, as this one should get out of hand and be decided early on.
Ultimately, even if OSU scored their lowest output of the season and put up 20 points, could the Scarlet Knights score 21 to beat them? I am not confident the answer to that question is yes, and I think we're going to be far from that scenario anyway. This is a "pick your score" game where Ryan Day could win 100-0 if he really wanted to. He won't do that to a respected opponent and opposing head coach in Greg Schiano, and I think you'll see the backups in the early fourth quarter at the latest.
Ohio State 52 Rutgers 13
Kevin Noon
For the sake of full disclosure, there has not been a moment during the course of the week where I felt that anyone other than Ohio State was going to win this game. Me and the rest of the nation, right?
It has been a case of trying to determine if the line was set properly or a case of being too aggressive or not aggressive enough.
As time went on and I studied Rutgers more and more, I have come to the conclusion that only one person is going to be able to slow Ohio State down in this game and his name is Ryan Day.
Rutgers is still in the midst of an overhaul and the issue is that Greg Schiano has to drive the truck while working on it, a difficult proposition for anyone as there are not enough transfers out there willing to go to Rutgers en masse to make a difference.
No quarterback, an average running game and a lackluster front-seven on defense going to Ohio Stadium is a recipe for disaster.
Fortunately, we are unaware of any major issues between Day and Schiano and the dogs should get called off early to a certain degree in this one but look for the 2's to have an opportunity to run the Ohio State offense more than just putting the ball in the hands of Dallan Hayden to run the clock out.
The stadium will clear out early as this game is never close.
Ohio State 66 Rutgers 7

Tom Orr
Despite the fact that these things may seem contradictory, they're all true:

1) In the big picture, Rutgers is trending in the right direction.
2) This year's Rutgers team is probably not as good as last year's team.
3) Greg Schiano is likely going to squeeze more wins out of this
year's team than he did in 2021.
4) Rutgers is no longer a total joke.
5) This weekend's game likely will be.
Ohio State 52 Rutgers 10
Devin Radcliff
Every week thus far I keep predicting a close, relatively speaking, game for the Buckeyes.
I am trying to find reasons why Rutgers keeps it close because on paper this should be a 2nd half snooze fest.
That being said, it wasn't that long ago Greg Schiano kept his Scarlett Knights close enough to hang on the coat-tails of The Buckeyes.
How did he do so?
By throwing the kitchen sink at them.
I expect that again this Saturday from Schiano and Rutgers. However it will not be enough.
I am looking at a score of 60 something to 14 or 17.
STEAMBOAT DRY GOODS PICK OF THE WEEK
Each week our members will have an opportunity to win a gift set from our friends at Steamboat Dry Goods for getting the closest to picking the score of the Ohio State game.
This week's gift set: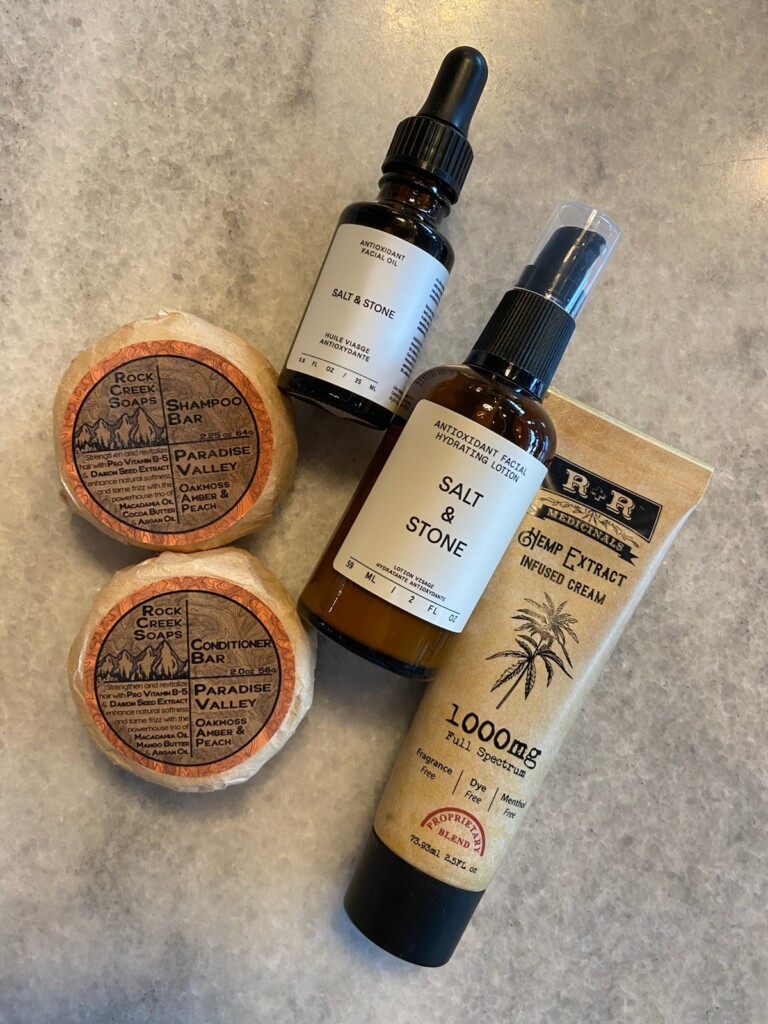 Picks must be made in the official pick the score thread on our premium message board to be eligible for the weekly prize.
In case of a tie, there will be a tie-breaker each week. This week's tie-breaker: How many total yards of offense will Ohio State have against the Rutgers defense?