The 5-0 Ohio State Buckeyes hit the road for the first time this season and will be facing a wounded animal in Michigan State. The Spartans came into the season with high expectations but are riding a three-game losing streak right now and are still looking for their first conference win.
Will this be the jolt in the arm the Spartans need to get back on track or will the Buckeyes, as nearly four-touchdown favorites, roll again?
Our staff picks are presented by our friends at STEAMBOAT DRY GOODS. Use promocode "football" at checkout for 20% off an order of $25 or more!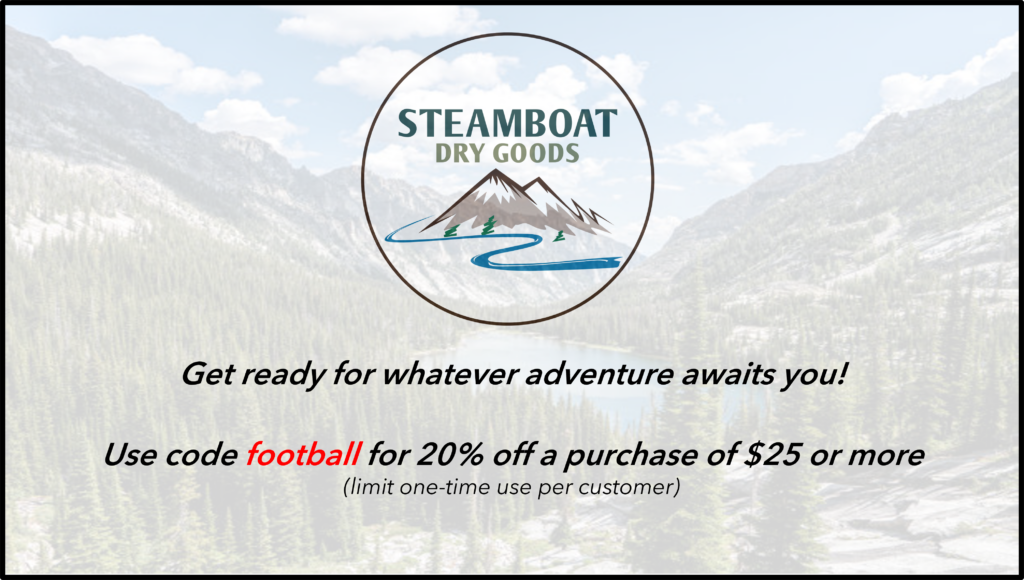 Ross Fulton
Although Michigan State is reeling, the Spartans are still 37th in SP+, providing Ohio State a stiffer in-conference challenge on the road. Michigan State has really struggled in pass defense, as their corners have to provide significant cushion. The Spartans will likely use a variety of pressures, but look for the Buckeyes to throw early and often.
On offense, the Spartans have struggled running the football. Michigan State will likely take frequent shots to Jaylen Reed to try and generate explosive plays.
Ohio State 43 Michigan State 19
Tony Gerdeman
Michigan State can't stop the pass, so I have to wonder whether they will attempt to keep things in front of them, or simply focus all of their efforts on stopping the run. Like in sci-fi movies when a ship only has so much energy, they focus the shields on the part of the ship where it will help the most. Maybe they simply hope OSU's passing game is off, and then try to stop the run. Even if they do that, however, I think the Buckeyes are still going to be able to run the ball.
And the weather shouldn't impact CJ Stroud all that much. I think MSU's passing game is capable of some success, but quarterback Payton Thorne is turning the ball over too much. The Spartans will need to play near-perfect football to win this one, and to this point they've shown no capability of coming anywhere close to that kind of football. I think Ryan Day will want to get TreVeyon Henderson going a bit, but the ugliness of this game will be determined by the Buckeyes' passing game. I'm expecting a couple of 100-yard days from two of Marvin Harrison, Emeka Egbuka, and Julian Fleming. I won't be surprised if this is a career game for Fleming.
Ohio State 45 Michigan State 17
Marc Givler
On paper, this looks like another Ohio State blowout. The Buckeyes have rolled through their last four opponents and obliterated a better Michigan State team than this one a year ago in Columbus.
But something tells me this won't be quite as easy. This is a watershed moment for Sparty. There is no doubt that this will be sold as an opportunity for Michigan State to turn its season around, but it has to happen here and now. Ohio State has to avoid looking ahead to the bye week, a week which will potentially allow this roster to get the healthiest it has been all season. I think Michigan State throws the kitchen sink at the Buckeyes this weekend and plays with a lot of emotion. It won't be enough to pull off the upset, but I think the Buckeye starters will have to play all four quarters.
Ohio State 41 Michigan State 21
Alex Gleitman
First road game of the season for the Buckeyes, and while on paper (talent and the 27-point spread) this one screams blowout, I just have an uneasy feeling about this contest. Maybe it's some PTSD from all of those close MSU games last decade, or maybe it's the fact that Mel Tucker's team has it's back to the wall. Either way, I am not sure this is going to be a total walk in the park for the Buckeyes.
That said, at the end of the day, there is a talent disparity. There is a chance the Spartans are packing it up and mailing it in. And with the bye coming up next week, I don't think Ryan Day is going to let his team sleep walk, having the first road game mentality on his side to provide some extra motivation.
I think the first quarter, and most of the first half, could be a bit more frustrating than Ohio State fans would like. But I think eventually the Buckeyes pull away in the second half of this one, and go into the open week with a relatively stress-free victory.
Ohio State 42 Michigan State 17
Kevin Noon
Michigan State would like to party like it is 2015, 2013, 2011 or even 1998 but that does not seem to be in the cards for Saturday's match-up. Ohio State has not lost in East Lansing (Mich.) since 1999, meaning that the Buckeyes have won the last eight straight on the banks of the Red Cedar River.
The Spartans are just 2-3 on the year and in the midst of a three-game losing streak, the only three games played against Power Five opponents.
Kenneth Walker III, why have you forsaken me?
Injuries and lack of depth are hurting the Spartans, and this does not seem to be a "get-right" game Mel Tucker's crew, not the way that Ohio State puts points on the board and the way that Michigan State does about nothing.
C.J. Stroud is looking for a "get-right" game after an off game in terms of production against Rutgers. Could Jaxon Smith-Njigba be back this week to get the Buckeyes closer to all of their weapons? Sure, but we are not counting on it.
The temperature should be in the mid-50s and there could be a little wind but the running game of Miyan Williams and TreVeyon Henderson (provided he is back) should carry the Buckeyes while the running game of Jalen Berger and Jarek Broussard for Michigan State has done very little.
Ohio State 42 Michigan State 17

Tom Orr
Michigan State has always reminded me a little bit about Wisconsin.
It's a developmental program without some of the high-level skill
talent that Ohio State has, that relies on solid fundamentals and
simply making fewer mistakes than its opponent in order to beat teams
of similar talent levels.
That's great when you're playing teams of similar talent levels, but
tends to fail in somewhat consistent and predictable ways when you're
playing teams with far superior talent. There is a reason the Buckeyes
have won nine straight against the Badgers, and six straight over the
Spartans, including five in a row by 20+ points.
This year's Michigan State team is not up to the standards of the past
few seasons. That's probably not going to work out great for them this
weekend, either.
Ohio State 49 Michigan State 17
Devin Radcliff
Even though Ohio State is playing Michigan State this Saturday the real opponent is Ohio State. Keep improving. Do not get complacent. Continue to play with The Edge.
If Michigan State is really down this year then treat them accordingly and blow them out unmercifully.
That being said, Coach Day is correct. This is a very talented team that won a bunch of games last season. No better time to put it all together than now and no better place to to do it than at-home.
All that being said, I would expect Ohio State to continue to build on the run game and stout defense. Take shots in the pass game when they need it.
Give me Ohio State 34 and Michigan State 14.
STEAMBOAT DRY GOODS PICK OF THE WEEK
Each week our members will have an opportunity to win a gift set from our friends at Steamboat Dry Goods for getting the closest to picking the score of the Ohio State game.
This week's gift set: Fall is the time to enjoy those evenings with all the necessities. The full-bodied Pinot Noir pairs well with Blue Cheese wine chips, or you can make your favorite pasta meal!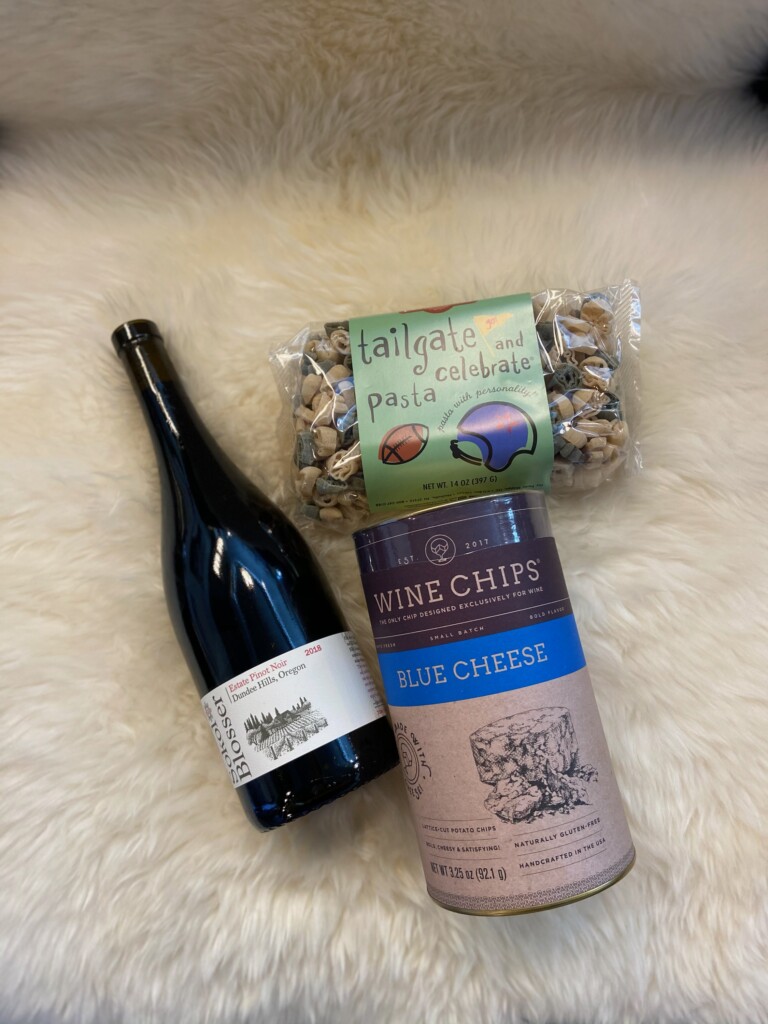 Picks must be made in the official pick the score thread on our premium message board to be eligible for the weekly prize.
In case of a tie, there will be a tie-breaker each week. This week's tie-breaker: How many receiving yards will Cade Stover have against Michigan State?