Ohio State received a much needed bye week last weekend as the Buckeyes were able to heal up as the nagging injuries were beginning to mount. Now the age old question of rest vs. rust will be put to the test against a stingy Iowa defense.
Will the Buckeyes be able to solve one of the nation's top defenses and can the Buckeye defense do what it should against a struggling Hawkeyes offense?
Our staff picks are presented by our friends at STEAMBOAT DRY GOODS. Use promocode "football" at checkout for 20% off an order of $25 or more!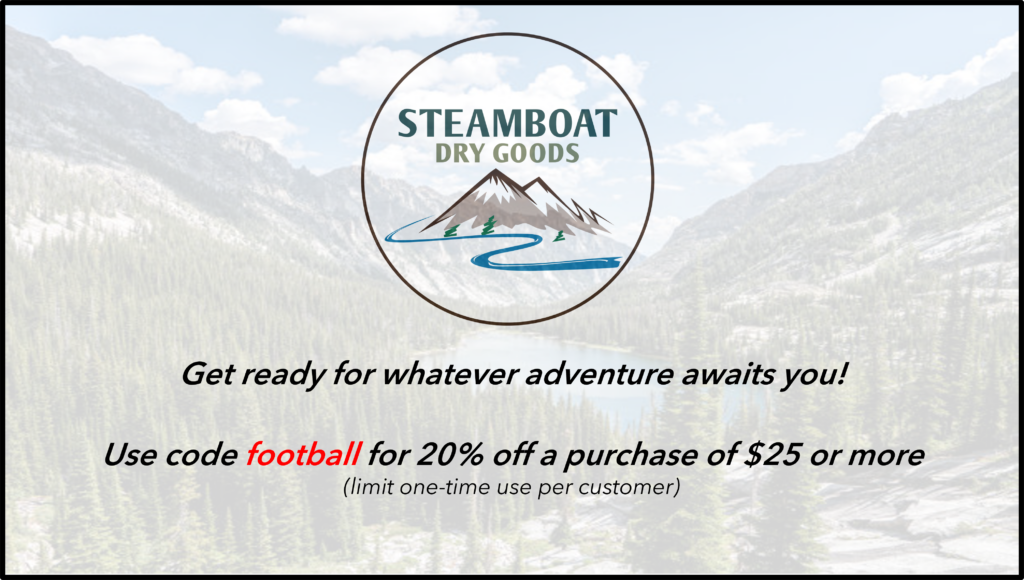 Ross Fulton
For years now, Iowa has played a sound, two-high system featuring cover 2 and cover 4 that forces offenses to drive the field. Ohio State will have to remain patient–particularly if the Hawkeyes give the Buckeyes advantageous run-game numbers–before looking for opportunities to catch Iowa's safeties in run-pass conflict for explosive plays. It will also be incumbent on the Buckeyes to finish drives in the red zone, where Iowa is effective at limiting teams to field goals.
The Hawkeyes are self-evidently not good offensively, but Ohio State will have to adjust to Iowa's multi-tight end, wide zone and play action based scheme. The Buckeye front should have plenty of opportunities against Iowa's poor pass blocking.
Ohio State 41 Iowa 12
Tony Gerdeman
There is a heavy sadness around the Iowa offense. The Hawkeye players know what they're going to try isn't going to work but they still have to run full speed into a cement truck believing that they'll be able to pass through it. And then do it again on second down. Third down is where they run full speed at the cement truck and try to jump over it. There is a decent chances that the Ohio State defense and special teams outscore Iowa in this one. While everybody loves the Hawkeye defense, teams have been able to move the ball if they stay patient. I think Ohio State can be patient on enough drives to score 21 points. But they'll also be impatient enough to draw up some big shots for another 17 or so. TreVeyon Henderson and Miyan Williams will combine for at least 180 yards. Jaxon Smith-3Njigba gets a couple of grabs. And Marvin Harrison, Emeka Egbuka, and Julian Fleming will still be too much of a problem.
Ohio State 38 Iowa 10
Marc Givler
For a noon kick with a 30-point spread, I'm oddly intrigued by this game. Iowa is unquestionably a very good defensive team and one of the worst offensive teams in the nation. The bar for the Ohio State defense is high this week. Anything in double digits is going to be considered a disappointment by many and this will be another "toughness" test for the defensive front in terms of facing a team that is going to go heavy, run the ball, and utilize play action.
But I'm more interested to see how the Ohio State offense looks against a stout Iowa defense. Will the Buckeyes continue to be able to impose their will up front as they have pretty much all season long? I think the conditions are setup perfectly for the Buckeye offense to keep rolling and the Iowa offense simply can't make enough plays to keep this thing close.
Ohio State 45 Iowa 10
Alex Gleitman
This one should be every bit of a blowout that Vegas (OSU -30) says it will be.
Iowa's defense is stout, but the long story short here is that their offense won't do enough to keep them off the field, which will allow Ohio State enough opportunities to score points throughout the day. Even if Iowa's offense has a "good day", that should result in no more than 24 points, and even that may be very generous. I'm not seeing the Buckeyes held below that number even in a dream scenario for the Hawkeyes.
Ohio State 41 Iowa 10
Kevin Noon
There are instances where a good defense does not mean more than a good offense. This is one of them.
We have told you at great lengths that the Iowa defense is above average and the Iowa offense is anything but that.
The question here will be how long does it take Ohio State to solve the Iowa defense and how long does Ohio State want to apply pressure?
Coming off of the open week, the Buckeyes have to get back into the swing of things in a hurry and Iowa is about to be in the wrong place at the wrong time.
This game will be "close-ish" for the first half as the Buckeyes play a game of cat-and-mouse as Ohio State adjusts to the Iowa defense and the Iowa's defense tries to make moves to stay out ahead.
All the while, the Iowa offense will flounder with short drives, punts and jeers from the faithful that are wearing black and yellow that make the trip.
The second half will see Ohio State break the dam as the Iowa defense cannot hold back the tide any longer.
It won't be CJ Stroud's biggest statistical day but the Buckeyes will cover and we will see Kyle McCord in the 4th quarter.
Ohio State 42, Iowa 3

Tom Orr
Iowa's defense is a lot better than you probably think. Getting
anywhere into the mid or high-30s against them will be something of an
achievement. The expected return of Jaxon Smith-Njigba, Miyan
Williams, and TreVeyon Henderson should be enough to get the Buckeyes
there.
Iowa's offense is a lot worse than you probably think. Giving up more
than 10 points to them before garbage time would be something of an
achievement, but not in a good way.
Ohio State 38, Iowa 6
Devin Radcliff
It was not that long ago the last meeting between Ohio State and Iowa occurred… and it was a blow-out…an Iowa blow-out.
While I am not predicting an Iowa offensive explosion by any means but merely a warning that anything can happen in college football.
All you got to do is look at Iowa's scores this year…really stout defense. Really, um, less than stout offense which has been a source of much frustration for Iowa fans.
Ohio State, on the other hand, is on a historic pace and is looking to continue to build as the team gets healthy heading into the second half of the season.
Iowa's Defense is going to try and make Ohio State's offense earn their points by playing classic "Bend but Don't Break" defense. The question is, do they have the dudes to do it.
I expect Iowa's defense to keep them in the game, maybe even make Ohio State fans uncomfortable. In the end I can see a Ryan Day mid-game explosion that is too much for a Iowa to keep up with.
Call it 41-10.
STEAMBOAT DRY GOODS PICK OF THE WEEK
Each week our members will have an opportunity to win a gift set from our friends at Steamboat Dry Goods for getting the closest to picking the score of the Ohio State game.
This week's gift set: The Ultimate game pack. Pretzels and an assortment of mustard dips!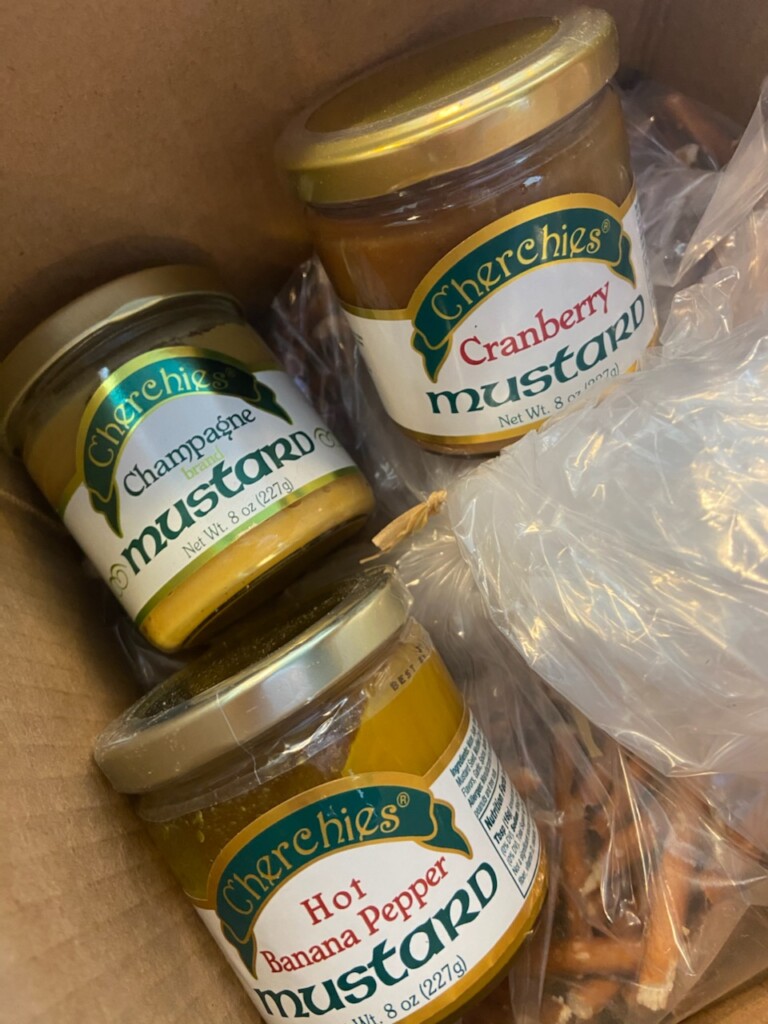 Picks must be made in the official pick the score thread on our premium message board to be eligible for the weekly prize.
In case of a tie, there will be a tie-breaker each week. This week's tie-breaker: How many total yards of offense will Iowa put up against the Ohio State defense on Saturday?