After a bye week and a home blowout win over Iowa, the Buckeyes are hitting the road for the second time this season and the first of what will be three road games in four weeks. It's never easy to win in Happy Valley and this will be a must win game for Penn State after being blown out by Michigan two weeks ago.
Is avoiding the "White Out" really a big deal? Will the Buckeyes pass the second road test of the season?
Our staff picks are presented by our friends at STEAMBOAT DRY GOODS. Use promocode "football" at checkout for 20% off an order of $25 or more!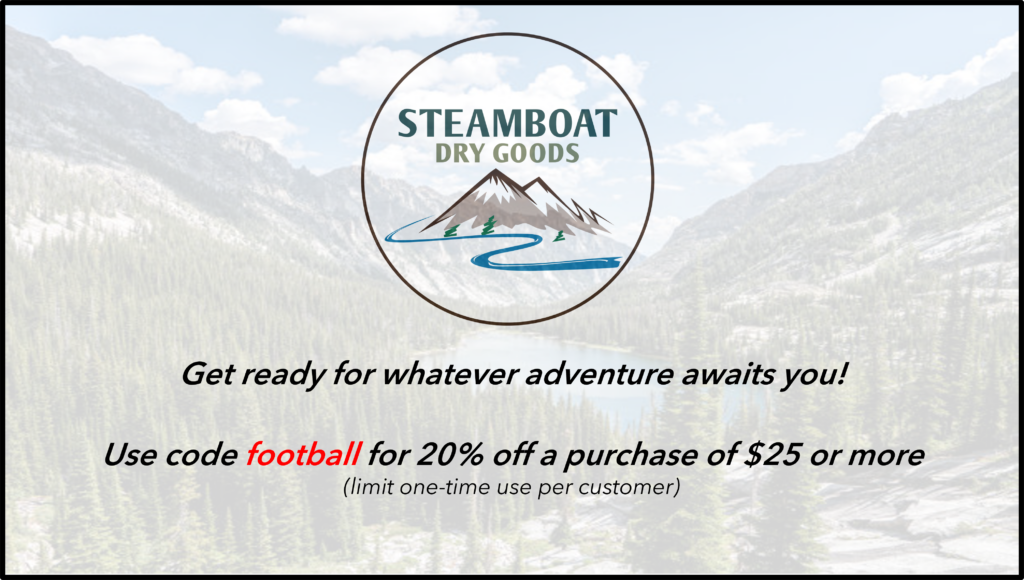 Ross Fulton
Ohio State faces its toughest test so far this season traveling to Happy Valley to face Penn State (number 14 in SP+; for comparison, the next best team Ohio State has faced is Wisconsin at 24). Although Penn State has played relatively close, low scoring games against the Buckeyes in recent seasons, the Nittany Lions have a very different defensive scheme under new defensive coordinator Manny Diaz. Diaz will use a heavy amount of slanting and zone blitzing to create negative plays–even if it leaves the defense fundamentally unsound against the run. Michigan exploited that by creating new gaps post snap with pin and pull, split zone, and counter. Look for Ohio State to take a similar approach of using a more diverse run game, coupled with six and seven man protections to provide CJ Stroud time to throw.
While Penn State has the 39th ranked offense according to SP+, it is far and away the best unit that the Buckeye defense has faced this season. In particular, the Nittany Lions will pose the first sustained challenge through the air. Sean Clifford can make plays in and out of structure. Penn State still struggles on the offensive line, however, and Jim Knowles will likely rely upon pressure to protect his corners.
Ohio State 36 Penn State 22
Tony Gerdeman
I'm trying to find ways for Penn State to score in this game, but I just feel like this Ohio State defense is going to be too sound to allow the number of big plays required to win this game. Sean Clifford is playing better this year, but when he faces the best defenses, he's still as erratic as ever. Ryan Day says Clifford has seen it all, which is fine, but I think he's going to see a lot of what Jim Knowles wants him to see, and then Clifford is going to find out he was duped into some throws.
Offensively, Day has talked a good game about the running game not being an issue. Penn State can be run on, so Ohio State needs to run on them. The secondary is very good, but if CJ Stroud has time, it won't matter. As we saw last week, a good defense can only hold up so long if they're not getting any help from their offense. I think Emeka Egbuka goes off in this one.
Ohio State 38 Penn State 17
Marc Givler
There are a couple of things about this game that give me a little bit of concern and reason for pause. For one, I don't believe that Penn State is as bad as what we saw against Michigan. A lot of people are putting all of their stock in that performance, and while it was ugly, I don't think it fully encompasses what this PSU team is.
The other thing that I think people are making too big of a deal about is the Buckeyes avoiding the "White Out". This is not going to be a docile crowd on Saturday, regardless of the time of kickoff. This kind of stuff is the "rat poison" that you see Nick Saban always refer to.
That being said, I do think the Penn State offense is going to find it difficult to keep up with the high-powered Ohio State attack and I don't think this PSU front seven is as talented as many that we've seen in the past. I think the Buckeyes will get back to work on the ground after a tough outing against Iowa and put the game away in the second half.
Ohio State 38 Penn State 20
Alex Gleitman
This game has been a hard one for me to land on. Initially, after seeing Penn State get demolished in the trenches by Michigan, I thought this would be a blowout. Then, after seeing Ohio State struggle for much of the game against Iowa, I got concerned that some injuries for the Buckeyes and some things exposed by Iowa had me thinking OSU was a bit overrated, and that this was possibly a game that could be an upset special.
After letting the dust settle a bit, I think this one is somewhere in between. I don't think we'll have doubt in the outcome at any point on Saturday, but I also don't see Ohio State pulling away I think they should in this contest. James Franklin, for many of his flaws, usually finds a way to have his team get up for this game and I don't see the 2022 version being any different. But it won't be enough in the end, as the Buckeyes are just too talented.
Ohio State 38 Penn State 23
Kevin Noon
Even though Penn State and Iowa have little in common, I see some similarities in how this game will play out and that really comes down to Penn State being able to hang with Ohio State for about a half before the floor drops out from under them.
Yes, I understand that Penn State has played Ohio State close during Ohio State's five-game winning streak and that will be brough up until it is not a thing. I think this is when that becomes 'not a thing'.
Sean Clifford is who he is and that is good enough to win games that he should and become a bit of a liability in games that he shouldn't win. This is one of those games.
CJ Stroud will fix whatever it was that ailed him in the Iowa game, mostly because Ohio State is not going to get a bunch of short fields in this game. Will Ohio State's lines be able to play their smartest game to combat the crowd noise? It won't be perfect but it will be better than their usual foibles when going to State College (Pa.).
When it is all said and done, Stroud has his 300-yard, four-touchdown game but the running game comes roaring back as the Buckeyes pound the Nittany Lions to bludgeon the crowd into submission and few remaining for any renditions of "Sweet Caroline".
Ohio State 42 Penn State 20

Tom Orr
For pretty much the entirety of the James Franklin era, Penn State has been a much more daunting opponent in Beaver Stadium than anywhere else. The Buckeyes managed to avoid being the visitors for a full-on white out crowd in 2020 due to the pandemic, and then again this year because FOX tabbed it as a noon kickoff instead of one in prime time. Minnesota got the white out treatment and got throttled. Ohio State should have a slightly more sedate crowd this weekend.
Ohio State should be able to run the ball better this weekend than they did against Iowa, which should open things up to a certain degree through the air.
On the other side of the ball, Penn State's offensive line continues to be an issue, and will likely cap their offensive production around the high teens or low 20s in terms of points.
Ohio State 38, Penn State 17
Devin Radcliff
On paper this should be the toughest game to date for the Buckeyes. Penn State playing at home with only one-loss. Look back over the past decade or so and you will see, even though Ohio State only has one-loss over the time period, that this is typically a tight contest. Last season record a scoop and score from Jerron Cage to secure the victory.
This season Penn State's offense had demonstrated they can score points and exploded on Minnesota last week. Penn State has the style of offense with the run, pass, and RPO game that could test Knowles' defense. The QB run game gave the defense fits early in the season against Toledo.
On defense, expect Pressure and more Pressure and then even more Pressure from Penn State's defense. This will come from presnap exotic looks and post snap movement.
Coach Day said it himself, Ohio State needs to start fast and put Penn State away early.
All said and done, I think Ohio State pulls away. Penn State gives a Ohio State a true test but the Buckeyes are just a little too explosive in the end.
Ohio State 35 Penn State 21
STEAMBOAT DRY GOODS PICK OF THE WEEK
Each week our members will have an opportunity to win a gift set from our friends at Steamboat Dry Goods for getting the closest to picking the score of the Ohio State game.
This week's gift set: A $50 gift card to the Steamboat Dry Goods store!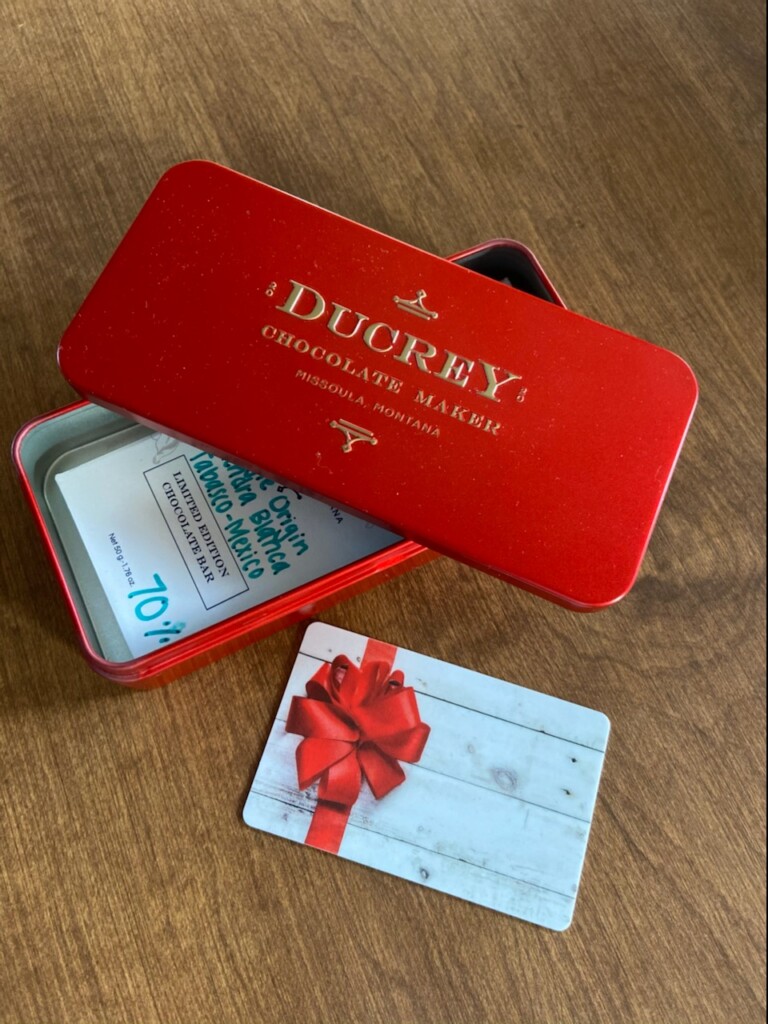 Picks must be made in the official pick the score thread on our premium message board to be eligible for the weekly prize.
In case of a tie, there will be a tie-breaker each week. This week's tie-breaker: How many passing yards will C.J. Stroud have on Saturday against Penn State?