For the second consecutive week, Ohio State is more than a five-touchdown favorite against a conference opponent. Last week's road tilt against Northwestern was closer than anyone anticipated with the Buckeyes escaping Evanston with a 21-7 win.
Will this week be another exercise in frustration or will the Buckeyes take care of business as a 40-point home favorite against a struggling Indiana team that finds itself in the basement of the Big Ten East?
Our staff picks are presented by our friends at STEAMBOAT DRY GOODS. Use promocode "football" at checkout for 20% off an order of $25 or more!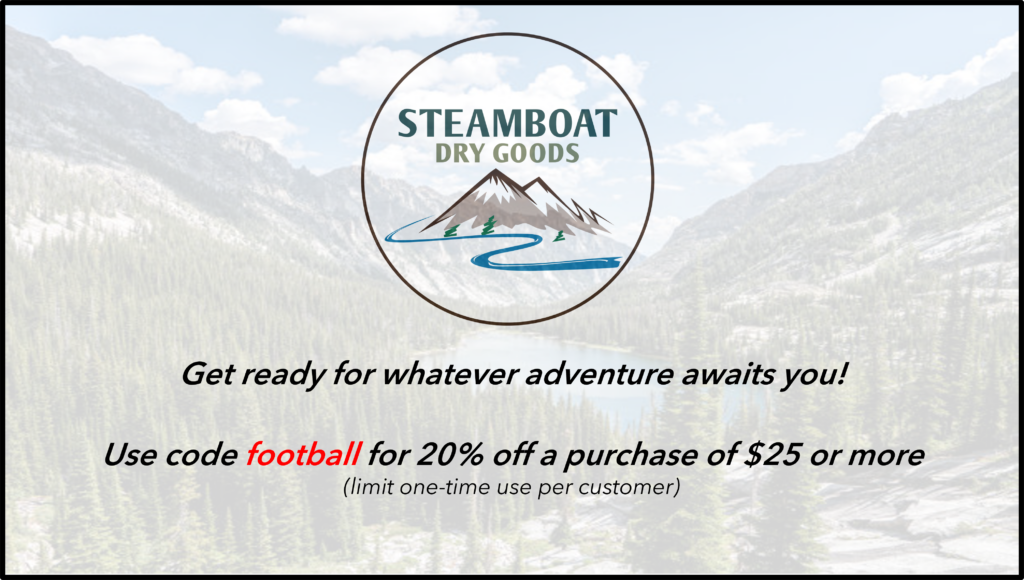 Ross Fulton
Ohio State is likely itching to get the bad taste of the Northwestern game out of their mouths—including literally not being able to throw the football. Tom Allen uses an aggressive zone blitzing style that features frequent corner blitzes based on the run action. Look for the Buckeyes to come out throwing early and try to jump to a quick lead.
Indiana will likely use a heavy amount of quart back run game and reliefs, providing the Buckeyes the opportunity to play better against such concepts compared to last Saturday.
Ohio State 48 Indiana 11
Tony Gerdeman
The Ohio State offense is looking forward to having a line of scrimmage that isn't so crowded that the fire marshal has to break things up. This should free the running game up a bit, but this is still an Indiana defense that holds opponents to around 4 yards per carry. This may be one of those games where OSU throws to open up the run, especially since you know Ryan Day and CJ Stroud are itching to throw the ball. We could be looking at a 400-yard day from Stroud.
Defensively, the Buckeyes have a chance of outscoring the Indiana offense. The Hoosiers will run tempo, so this will be a good test all around for the OSU discipline defensively. It should also mean quick possessions for Indiana and more possessions for the Buckeyes and their younger players. Expect to see Dallan Hayden or Chip Trayanum in the first half, provided the Buckeyes are scoring like expected.
Ohio State 45 Indiana 10
Marc Givler
Even with the weather last week in Evanston, that was still a clunker from the Buckeyes who seem motivated to have a bounce back performance against an overmatched Indiana team. It's hard to imagine that the Hoosiers actually started this season 3-0, including a win over Illinois. Six straight losses, including a non-competitive performance last week against Penn State make Saturday's matchup ripe for a blowout for the Buckeyes.
With that said, Saturday's forecast looks ugly again, though not as ugly as last week. The high powered passing attack may face some challenges with rain and wind, but the Buckeyes seemed to figure some things out with the running game in the second half last week and the results through the air will improve as they can't get much worse than what we saw in Evanston.
Ohio State 38 Indiana 7
Alex Gleitman
Barring no ridiculous weather conditions, I think we're in for quite the performance from Ohio State. I think Ryan Day wants to get things going and fine tuned for Michigan in a few weeks and I expect him to build the confidence of this offense up with some absurd numbers the next couple of weeks so they can get back on track after three weeks of slow starts.
Indiana has given OSU a run for its money over the last decade, but I don't think it's in the cards for this particular Hoosiers team. Expect the run game to get back on track and for CJ Stroud to put on a Heisman-type showing. I think this will be a 60-minute masterpiece for the Buckeyes.
Ohio State 52 Indiana 10
Kevin Noon
Ok, so I overshot the Northwestern pick because I underestimated the impact of the weather. It is not a case of not being aware of it, it was more of a case of overestimating what Ohio State might attempt and Ohio State's ability to run the ball against a Northwestern team that knew the run was coming.
We now shift the scene back to Ohio Stadium to Indiana, a team that might be almost as challenged and flawed as Northwestern. It will be cold and there will be a little wind in the air, but we know Ohio Stadium is much more of a cathedral than Ryan Field and its charming high school vibe.
Ohio State has two weeks to "get it right" before the game with Michigan. That does not mean that everyone is suddenly healthy, and they have two true full-team dress rehearsals, but they have eight quarters of football before their biggest game of the season (to date).
There is a lot of pride on this team and a lot of people on the offensive side of the ball were unhappy with how they played against the Cats. That should pour out on the 40-point underdog Hoosiers on Saturday.
While it would be in the best interest of all for the Buckeyes to pound the rock and get the run game right, there are going to be some diminishing returns when it comes to going exclusive run. Ohio State has to get CJ Stroud confident again in the throw game and that will happen this week. Remember when Taiwan Mullen was giving Ohio State fits in the Hoosier secondary? That won't be the case here as the Buckeyes take the Hoosiers apart with little regard for the women and children who may be watching this game.
It's gonna get ugly folks.
Ohio State 63 Indiana 10

Tom Orr
Indiana currently ranks 107th in the nation in passing yards allowed
per game, 98th nationally in passing yards allowed per attempt, and
123rd in the country in passing touchdowns allowed. The forecast is
chilly, but otherwise fine.
The final score will be Whatever Ohio State Wants It To Be to 6.
Ohio State 56 Indiana 6
Devin Radcliff
Can Ryan Day get the offense back in the fast lane?
Will the weather cooperate?
Does the forecast call for Ohio State to get in-to a Tractor Pull contest, yet again?
The good news is, Indiana isn't built for a Tractor Pull either. However, in recent history, Indiana has been the team that gives the Buckeyes everything they can handle.
Ohio State needs to jump out early and start fast, regardless of elements, something Coach Day made mention of this week.
What kind of exotic pressure will IU throw at Stroud and Company? More importantly, how does he handle it?
In the end, I think we see another kitchen-sink classic from Indiana as they will throw everything and then some at The Buckeyes. It won't be enough to beat The Home Team.
Ohio State 41 Indiana 17
STEAMBOAT DRY GOODS PICK OF THE WEEK
Each week our members will have an opportunity to win a gift set from our friends at Steamboat Dry Goods for getting the closest to picking the score of the Ohio State game.
This week's prize pack: Just in for fall! Hey Dudes in Dark Web. Value: $65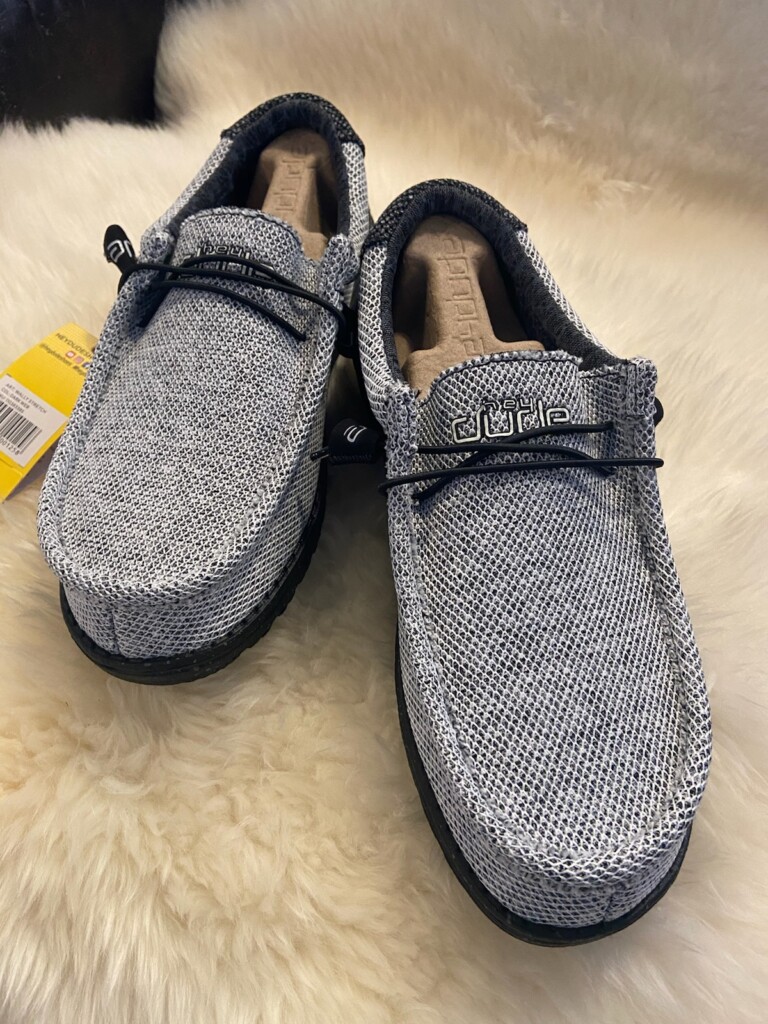 Picks must be made in the official pick the score thread on our premium message board to be eligible for the weekly prize.
In case of a tie, there will be a tie-breaker each week. This week's tie-breaker: How many passing yards will C.J. Stroud have on Saturday against Indiana?