Everyone is talking about The Game next Saturday, but before the Buckeyes tackle their rivals, they must avoid looking past a wounded Maryland team. The Terps started the season strong, but come in on a three-game losing skid and would love nothing more than to put an exclamation point on the season with a home upset of Ohio State.
Can the Buckeyes stay focused on the short term goal and keep thoughts of a rivalry win and Big Ten championship berth on the table until next week?
Our staff picks are presented by our friends at STEAMBOAT DRY GOODS. Use promocode "football" at checkout for 20% off an order of $25 or more!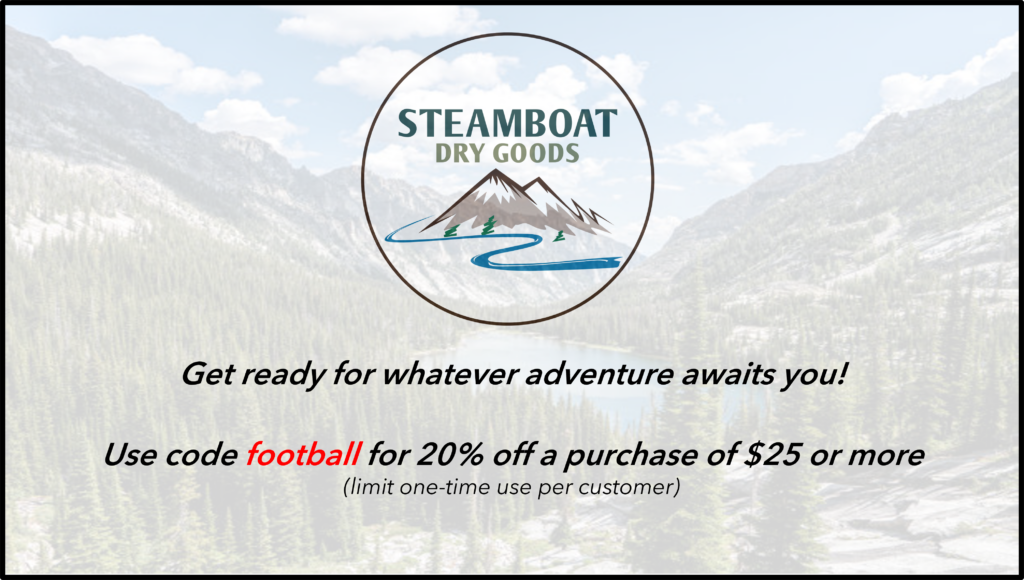 Ross Fulton
Ryan Day's ideal outcome is likely getting out to an early lead so that the Ohio State starters can sit through much of the second half (even more ideal would be Michigan being forced to play a four quarter game against Illinois). The downside for the Buckeyes is that they are at Maryland, who is a solid team at 41 in SP+. And Ohio State may be without one or both starting running backs.
The upside is that Maryland has really skidded after a promising start. Look for Ohio State to build offensively off of what it did last week by focusing on inside zone in the run game and working to solve short yardage issues. Defensively, the Terps will provide the Buckeyes a good tune-up for handling Michigan run-read, relief, and RPO system.
Ohio State 41 Maryland 13
Tony Gerdeman
Ryan Day is going to be very conflicted in this game. On the one hand, he seems to love beating the hell out of Maryland. On the other hand, you've got Michigan in one week and you just need to get out of this game healthy and with a win. As such, Day may have to dial things back a little bit and get the starters out of the game earlier that he would like.
I expect TreVeyon Henderson to play, but Dallan Hayden should again get the bulk of the carries. He is likely to go over 100 yards rushing on the day, which would give him as many 100-yard games as TreVeyon Henderson had last year. Maryland's defense hasn't put up much of a fight on the ground of late, and they've been thrown on earlier in the season. Ohio State's balance should have them moving up and down the field. Defensively for the Buckeyes, they are going to get after quarterback Taulia Tagovailoa who has not been effective the past two weeks. The Maryland offensive line has allowed 16 sacks over the last three games. Look out below.
Ohio State 52 Maryland 10
Marc Givler
Which running backs are going to be available and what on earth is the rotation going to look like? I expect Miyan Williams to set and rest up for Michigan next week, but the rest of the group could be available for the Buckeyes.
While looking ahead to next week is absolutely a concern, I do think Ohio State is catching Maryland at the right time. The Terps are struggling right now and seem to lack the fight of a team that intends on ruining the Buckeyes' season. I think Hayden has another strong game and the Buckeye passing attack continues to build off its rebound performance a week ago against Indiana.
Ohio State 52 Maryland 21
Alex Gleitman
Which Maryland will show up: The one that looked like an up-and-comer earlier in the season or the one that has looked like a Big Ten beating bag the last few weeks of the season?
That is the big question to me. I actually think the Terps will show signs of life this weekend, at least in the first half, and put up a fight for the first 30 minutes of football. After that, I think the Buckeyes take over and dominate the rest of the way, mainly via the arm of CJ Stroud.
Ohio State 45 Maryland 17
Kevin Noon
The Buckeyes are a perfect 7-0 against Maryland all-time and if you take the one-point game off the table, Ohio State has won by an average margin of 44 points in the remaining six games of this young series.
There is little doubt that the Buckeyes could easily replicate that this time around as the Terps have fallen into a November swoon and the Buckeyes are trying to leave no doubt when it comes to finishing games.
Of course, you now have to ask the questions of who will be healthy enough to play, who will stay on the field for more than a couple of quarters if afforded that opportunity and when does focus shift from the Terps to the Wolverines?
For whatever reason, Ryan Day has dropped the hammer on the Terps in past years as a head coach and was denied a chance to face Maryland in 2020.
Don't look for the Buckeyes to get too tricky in this game, look for a very straightforward approach as so much is on the line in just a week-plus. Fortunately, Ohio State's base plan will be too much for the Terps but look for Taulia Tagovailoa to bounce back a little after a pair of bad starts and for Roman Hemby to hit a couple of plays.
It won't matter though.
Ohio State 49 Maryland 13

Tom Orr
Maryland is one of the most nondescript teams in the Power 5 this season. They rank 41st in SP+, a little below average for a team in one of the five major conferences. Their offense is 44th, their defense is 50th. Even their games are all kind of broadly the same 15 of 20 final scores for individual teams this season have fallen between 21 and 38 points. Teams aren't blowing up for huge point totals, and they're not getting shut down, either. They have six different players who have appeared in all 10 games and who average between 23.9 and 40.6 yards per game. It's all just kind of plain, lukewarm oatmeal in football form.
The problem with being extremely average this season is that their schedule has been filled with below-average offenses. So if they're average against the bad teams, facing an explosive offense and disruptive play-making defense probably isn't going to go well.
Ohio State 52 Maryland 10
Devin Radcliff
Maryland not too long ago was 6-2 and looking like they could be a real test if not threat to the Buckeyes. Now they are looking to score a program changing upset and in the process avoid a 3 game skid. During that 8 game 6-2 stretch the offense was scoring on everybody. Now they have scored only 10 points the past two weeks combined.
However, the last time Ohio State traveled to Maryland it took OT heroics to escape with a 1 point victory in a game with over 100 combined points.
This week is not about Maryland, it is about ensuring that the Death Star is fully operational. Can the run game look dominant, again? Can Ohio State run the ball with 14 guys in the box? Can the defense keep a lid on explosive plays?
Not to be lost in the offense, their defense worst outing of the season, they surrendered 34 to U of M. Can Ohio State's offense put another 50 spot up this season?
In the end, I think Coach Day wants to send a message, and an obvious one.
Give me Ohio State 51-14.
STEAMBOAT DRY GOODS PICK OF THE WEEK
Each week our members will have an opportunity to win a gift set from our friends at Steamboat Dry Goods for getting the closest to picking the score of the Ohio State game.
This week's prize pack: The Mix Pack! Nectar of the Vine, a well-know little brand located outside of Cleveland, makes the best mixes so you can spike it how you like it! Four different flavors to level up your next party! A $68 value.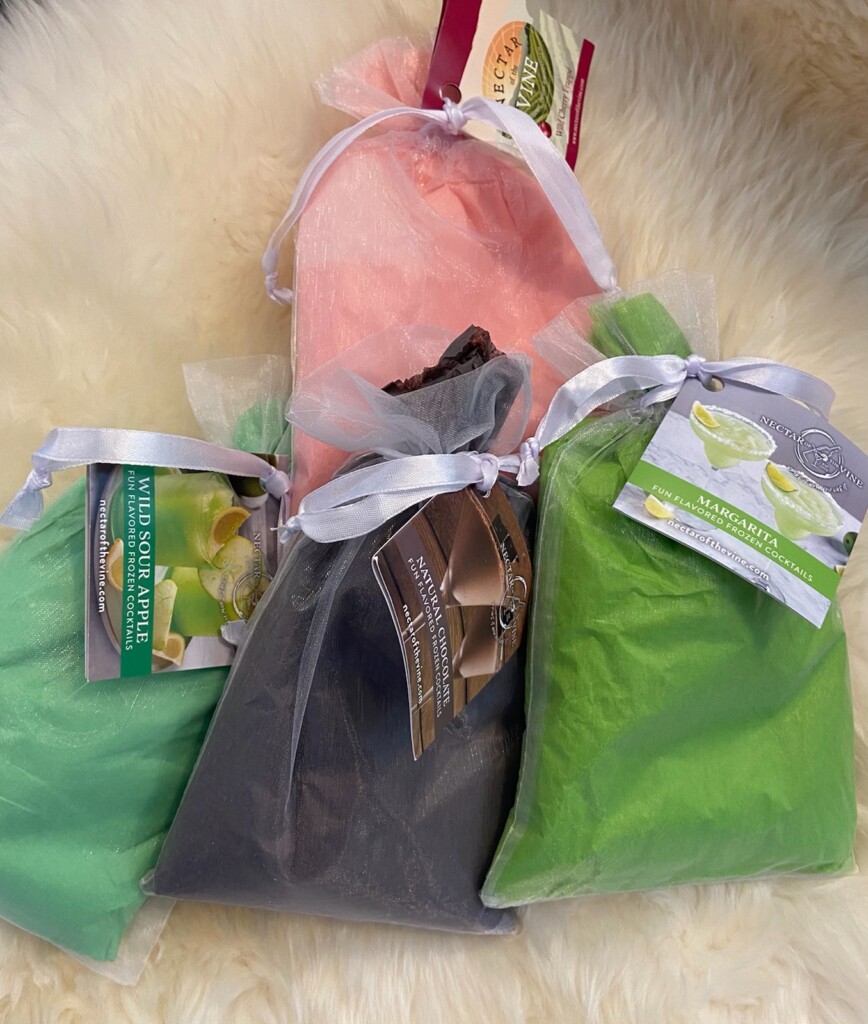 Picks must be made in the official pick the score thread on our premium message board to be eligible for the weekly prize.
In case of a tie, there will be a tie-breaker each week. This week's tie-breaker: How many rushing yards will Dallan Hayden have against Maryland?