No. 25 Ohio State (6-2) had six scorers in double figures — including a double-double from true freshman center Felix Okpara — in the Buckeyes' 96-59 win over St. Francis (2-7) on Saturday. Ohio State outscored St. Francis 52-23 in the second half to run away with this one.
Okpara scored 10 points and grabbed 12 rebounds. He also hit his first career three-pointer. He was one of four Buckeye freshmen who scored in double digits. Ohio State was led by forward Brice Sensabaugh's team-high 15 points. Point guard Bruce Thornton continued his strong scoring stretch with 13 points on Saturday.
Freshman guard Roddy Gayle also added 12 points on 5-of-6 shooting from the field.
Starting center Zed Key scored 11 points on 5-of-5 shooting in 22 minutes of play. Senior guard Sean McNeil added 10 and had a team-high four assists.
Ohio State dished out 20 assists on their 35 made field goals. They shot .507 from the field and 13-of-23 (.565) from three-point territory. The Buckeyes outrebounded St. Francis 47-25 and outscored them 48-8 off the bench.
Ohio State built a 27-11 lead at the 12:09 mark of the first half, but St. Francis closed strong, cutting the lead to just eight points at the half. The Red Flash then scored the first points of the second half to make it 44-38.
The Buckeyes scored 39 of the next 50 points over the next 14 minutes of action, and then just kept building their lead. Their largest margin was 39 points at 96-57 in the game's final minutes.
Ohio State's next game will be Thursday night at home against Rutgers. The Scarlet Knights are coming off of a 63-48 win at home against No. 10 Indiana on Saturday.
The Box Score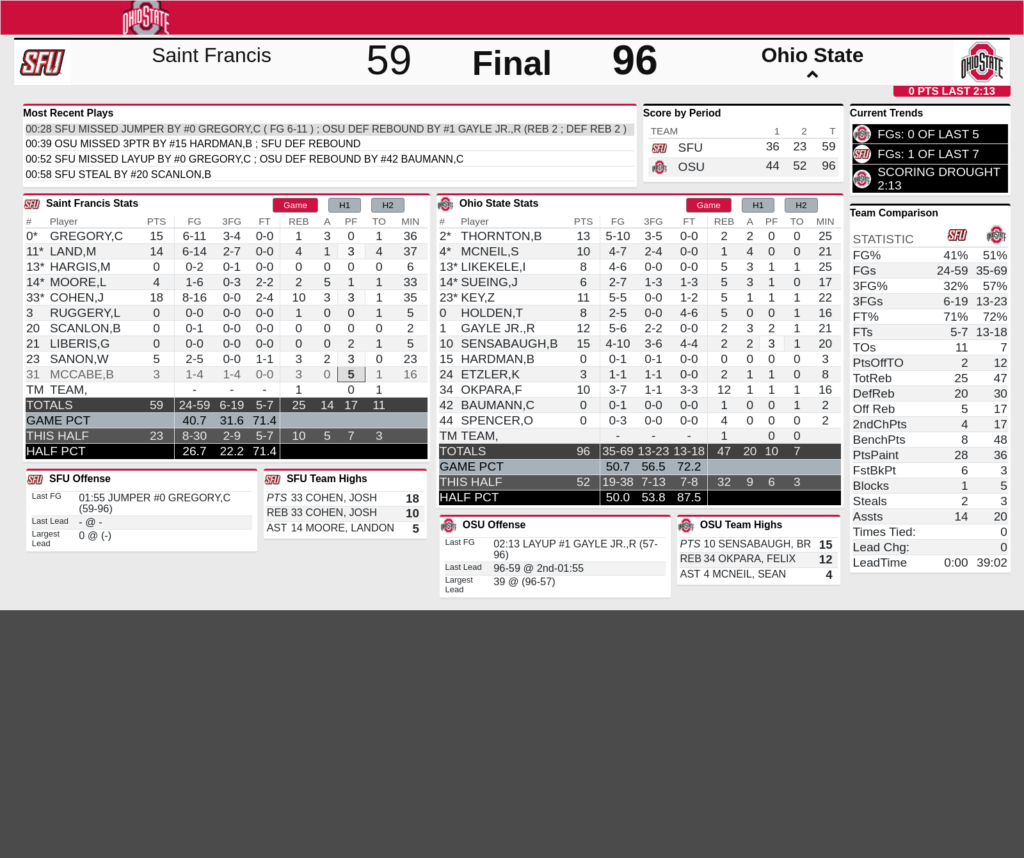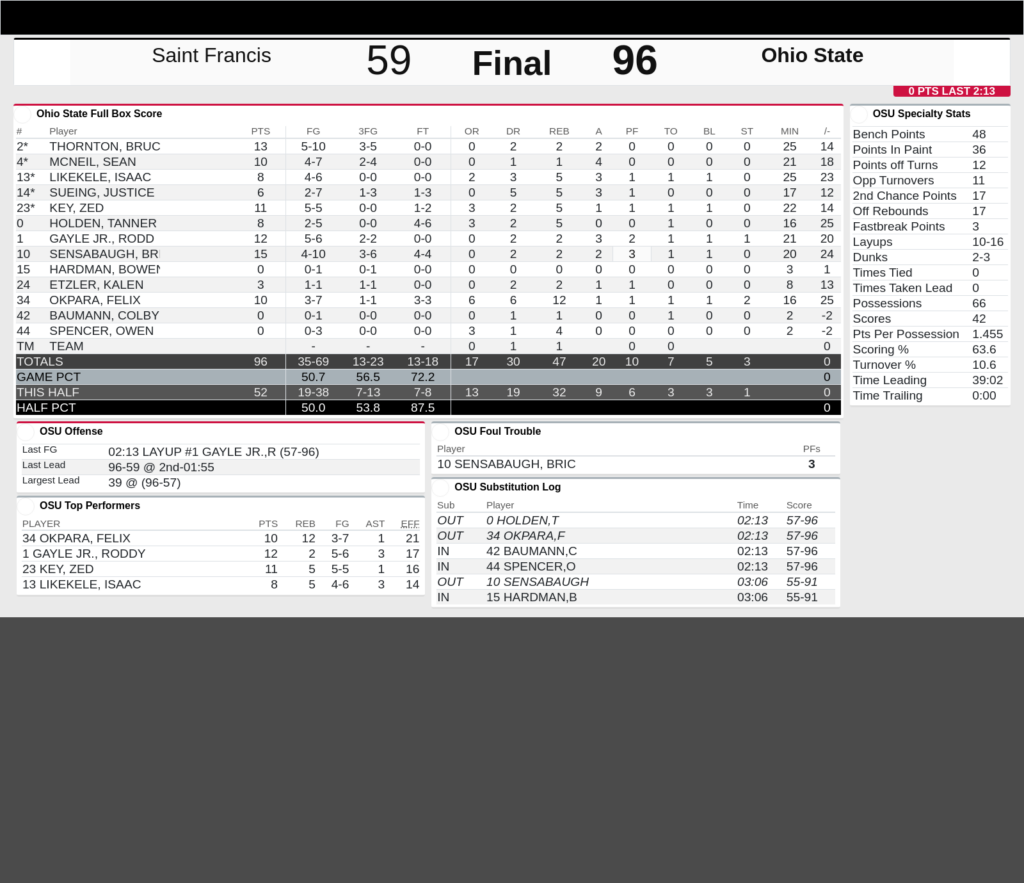 [Brice Sensabaugh header photo courtesy of the Ohio State Dept. of Athletics.]