Ohio State's reward for making the College Football Playoff this year is a matchup against No. 1-seed Georgia in the Peach Bowl in Atlanta.
Still, the Buckeyes (11-1) have happily accepted a playoff berth as they were on the outside looking in just days ago. A USC loss in the Pac 12 Championship Game on Friday was all Ohio State needed to move into fourth spot as the No. 4 seed in this year's CFP. Georgia (13-0), of course, is No. 1.
The No. 2 Michigan Wolverines (13-0) will face No. 3 TCU (12-1) in the Fiesta Bowl in Glendale, Arizona. Michigan defeated Purdue in the Big Ten Championship Game, while the Horned Frogs lost to Kansas State in overtime in the Big XII Championship Game on Saturday.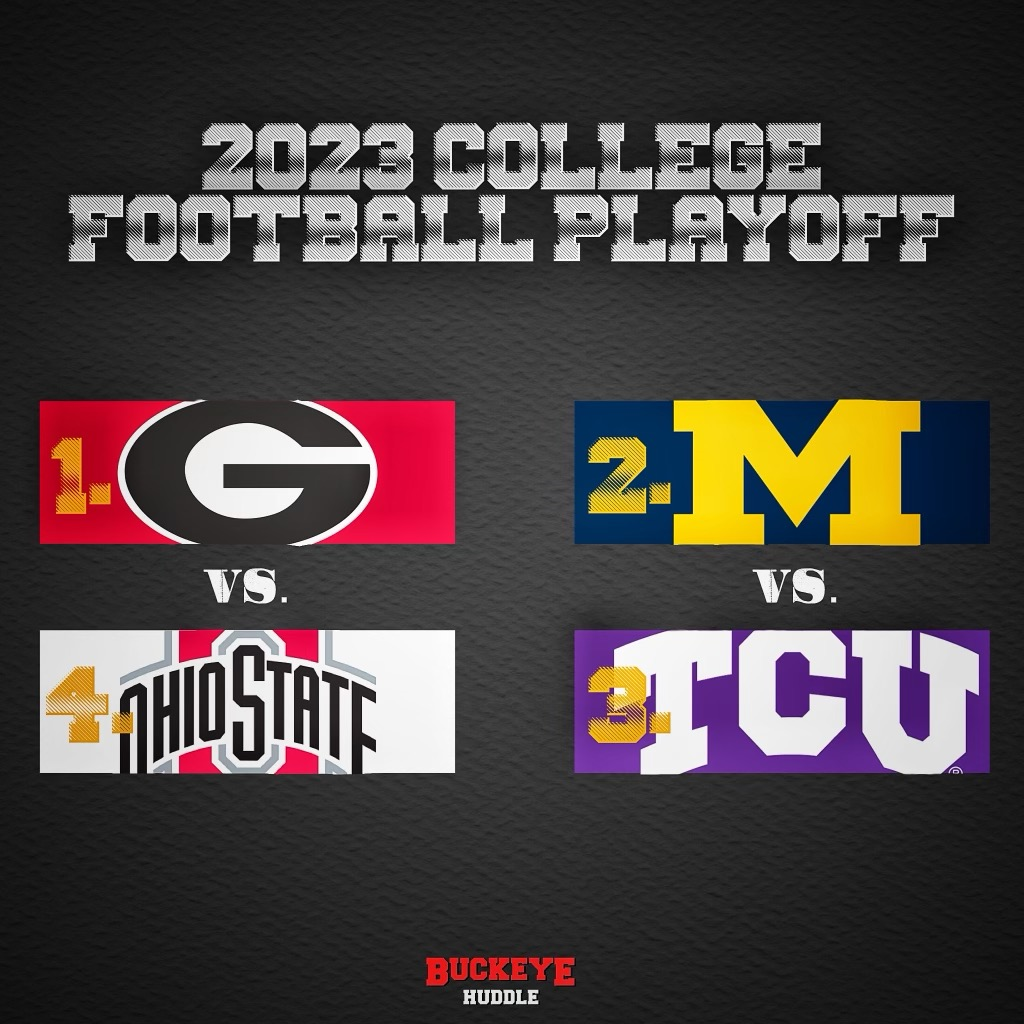 Both semifinal games are scheduled for Saturday, December 31 and will air on ESPN. The kick times will be announced shortly.
Ohio State and Georgia have only met one other time. They played each other in the 1993 Citrus Bowl. The Bulldogs won 21-14, scoring the go-ahead touchdown with under five minutes remaining in the game.
Georgia running back Garrison Hearst rushed for 163 yards on 28 carries. Future Cleveland Browns quarterback Eric Zeier completed 21-of-31 passes for 242 yards.
Robert Smith rushed for 112 yards on 25 attempts for the Buckeyes, who also got 38 yards rushing on seven carries from Raymont Harris. Quarterback Kirk Herbstreit completed 8-of-24 passes for 110 yards.
Ohio State and Georgia have also recently scheduled a home-and-home series for 2030 and 2031.
Buckeye Huddle will have much more on this matchup in the days and weeks to come.