Ohio State received a new lease on life when Conference Championship weekend chaos put the Buckeyes back in the playoff picture. It has been an interesting month in Columbus as the Buckeyes continue to entertain questions about toughness and under-achieving. With a showdown against defending champion Georgia just a day away, the Buckeyes have a chance to change some narratives.
Will Ohio State take advantage of its second chance, or will we see some of the same issues that have plagued this team in big games over the past couple of seasons rear their ugly heads again?
Our staff picks are presented by our friends at STEAMBOAT DRY GOODS. Use promocode "football" at checkout for 20% off an order of $25 or more!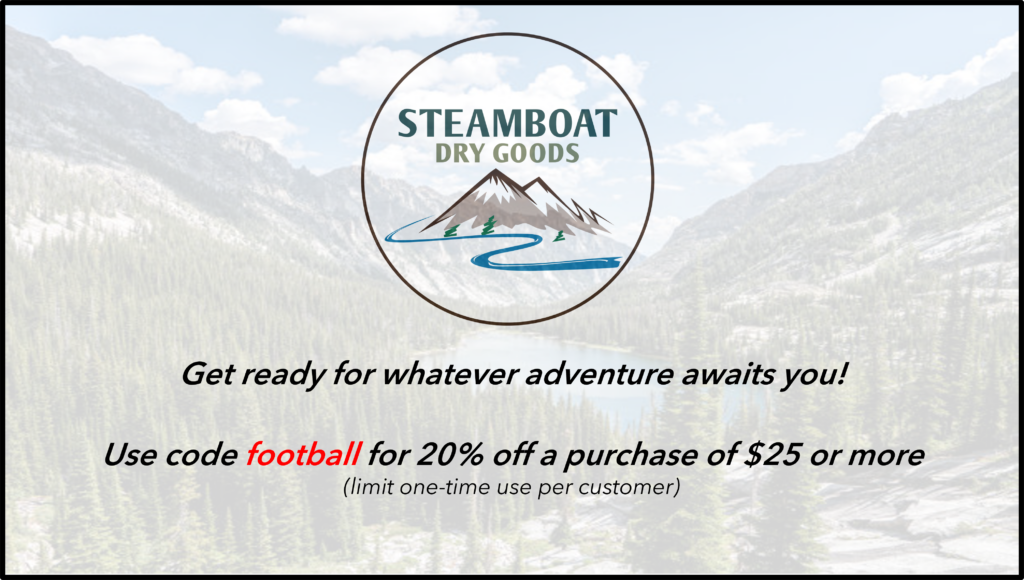 Ross Fulton
Although Georgia has not faced a great run offense this season, the strength of the Bulldog defense is stopping the run, led inside by future top-5 draft pick 4i Jaylen Carter. Ohio State needs to have some run game against Georgia's tite and mint fronts, likely featuring wide zone targeting the soft edge.
But the Buckeyes must principally follow Alabama and LSU's plan against the Bulldogs–use spread, bunch sets to stretch Georgia's man matching concepts horizontally, combined with vertical-in breaking routes and shots vertically. Ohio State must strategically use tempo to keep the Bulldogs in more base, predictable looks, while moving Marvin Harrison Jr. around from the same personnel looks. Stroud must look Harrison's way early and often, particularly on critical short yardage and low red zone downs. A healthy Emeka Egbuka should also be featured against single coverage when Georgia brackets Harrison.
Defensively, Jim Knowles cannot overreact to the execution breakdowns against Michigan and must still focus first on limiting the Georgia run game. Ohio State wants to force Georgia to rely more on drop back pass concepts. The Buckeyes then must have a plan to bracket Brock Bowers, perhaps by playing more cover 4 bracket and/or hi-loing Bowers in cover 3 with a linebacker and safety. The Ohio State defense will be aided in this goal if the offense can come out hot and grab an early lead. This will depend upon the Buckeyes converting third downs and in the red zone and hitting vertical shots when available.
Ohio State 36 Georgia 32
Tony Gerdeman
Physically, Ohio State has everything they need to win this game. They have the skill on offense to score enough points to win a game. They have an offensive line that can provide time for CJ Stroud to throw the ball. The Buckeyes have the defensive line to slow down any running game. They have the back seven that can tackle and most of the time be where they need to be. What they don't seem to have is the ability to put all of these skill sets together like a Buckeye Voltron and simply overmatch, overwhelm, and outlast an elite opponent.
Physicality is the word everybody is going to throw around and Georgia's toughness is going to be touted, but from what I have seen this year, the Bulldogs are the mentally tougher team more than anything physical. They aren't lost when things aren't going well. They've experienced it all year long. The Buckeyes have done a solid job this year with that as well, save for their most recent — and most important — game.
I think Ohio State can throw on Georgia, and I think they should attack them deep. I don't have many expectations for the running game, but if the Bulldogs are going to sit back in a zone and try to keep the passing game in front of them, then the Buckeyes will be able to run. But will Ryan Day have the patience to stick with it? And will it even matter if he does stick with it if they can't punch it in on UGA's red-zone defense. Ohio State's defense is better equipped to do their individual jobs this week because they learned the hard way against Michigan what happens when they don't. They need to put that lesson to good use. I don't know that Georgia will do anything outstanding on offense other than spread the ball around, but they do that exceedingly well. Will Ryan Day stick to his guns and stay as aggressive as he has said they need to be? Maybe, but it's going to be damn near impossible to bypass a sure three points in a game that may be close for the majority of the time. Day is going to have to be okay with leaving points on the field if he wants to put more points up on the board. That's a hard ask for a head coach.
Georgia 34 Ohio State 27
Marc Givler
I think this is a much more interesting matchup than I've seen the national pundits give it credit for. Ohio State has some favorable matchups here. While I wouldn't say Georgia has many, if any, real weaknesses, Ohio State's strengths do seem to matchup with areas that UGA could be considered a little bit vulnerable. The Buckeyes have the offensive firepower to hit some big plays as we've seen happen to the Dawgs at times this season and the Buckeye defense would seem to matchup better with a UGA passing game that relies heavily on the tight ends than a team with more weaponry on the outside.
That being said, we've seen the heart of a champion come through with Georgia throughout the past two seasons and we've seen Ohio State flinch in critical moments in many of its big games during that same time span.
I need to see the Buckeyes lock in during the fourth quarter of a must win game before giving them the same benefit of the doubt that Georgia has earned. I think this is going to be a tremendous game but have UGA squeaking out a close one.
Georgia 31 Ohio State 27
Alex Gleitman
I am a "seeing is believing guy". I haven't felt like Ohio State has played a complete game on both sides of the ball yet this season. I know they've been banged up and now are generally healthy. I know they've had a month to plan and prep for this game. But this will be the best team OSU has faced this season, so forgive me if it's hard for me to all of a sudden believe something will be different.
Of course, anything can happen and this game is winnable. But that said, Ohio State is going to have to play it's best game of 2022, and even then this is a tough one. Georgia is certainly beatable, but again, seeing is believing, so unfortunately until I see it I won't believe it. I do think the winner of this game wins it all, but unfortunately for those reading this, I don't have Ohio State as the team winning this one.
Jim Knowles shows up and does a good job. OSU has a respectable showing and goes toe to toe with the top team in America. But the offense comes up just short once again.
Georgia 33 Ohio State 27
Kevin Noon
Let's be honest, covering Ohio State there are not going to be a lot of times where you are picking against the Buckeyes. This is a team that leads football in all-time win percentage, has won 45 of its last 50 games and rarely finds itself as an underdog.
It is rare when Ohio State is coming into a game off of a loss, rarer to find Ohio State as an underdog and Saturday's game couples both of those situations along with playing the defending national champions.
There are so many reasons that I should be picking against Ohio State in this one. Vegas has Ohio State as a touchdown underdog, the computers have Ohio State as about a three-point underdog and the vast majority of the college football world believes that this game won't tip into Ohio State's favor.
And yet, here we are. I am going to pick Ohio State, and here is why.
I have watched Georgia play its best football, and its worst football. Yes, UGA has won all of its games, but it is not as if this is a team that has not had a few scares, a few moments and has its share of doubters.
It is just more en vogue to bet against Ohio State though, so suddenly Georgia becomes this unbeatable juggernaut.
Ohio State is going to have to come out and pass first, second and third. That flies in the face of the talk of being a balanced team. That flies in the face of needing to establish a run to be considered tough.
The toughest team does not get you the win here, the team that puts up the most points punches your ticket to Los Angeles and a date with destiny.
CJ Stroud and Marvin Harrison Jr. need to play pitch-and-catch all night long. Georgia can be had on the deep ball, something that the Buckeyes are very good at.
Call it a feeling, call it too much Peach Cobbler, call it being sleep deprived from travel concerns down to Atlanta, I have a hunch.
It is hard to repeat as a national champion in college football, and Georgia is about to find that out. Yes, this may as well be a home game for the Bulldogs, but the good news there is that they won't have far to drive home after the game with a loss in hand.
Ohio State 38 Georgia 31

Tom Orr
Ryan Day has talked a good game this month about knowing what the Buckeyes need to do to win the Peach Bowl. He knows they need to score 40 points which means they need to play aggressively. They need to avoid giving up the back-breaking big plays on defense that cost them the Michigan game. They need to rise to the moment. They need to show competitive stamina and keep fighting for the full 60 minutes even when things start going against them.
This is a winnable game for Ohio State. There are areas where Georgia is potentially vulnerable. If the Buckeyes are willing to take chances downfield in the passing game, they could hit some of the big plays necessary to get their score into the 30s. If they're aggressive in the red zone and don't settle for field goals, maybe they can push that number into the 40s.
Maybe they won't punt in plus territory. Maybe the defense will play tough, disciplined football. Maybe they will be sure tacklers, and take advantage of a fumble-prone Georgia running attack. Maybe.
But after watching three different games against top-10 competition go more or less the same way over the past 15 months or so, I'm going to need to see it before I buy in again.
Georgia 38 Ohio State 23
Devin Radcliff
Ohio State finds itself in unfamiliar territory against the defending National Champions as they are playing the role of the underdog. Georgia is nearly a touchdown favorite and rightfully so after how the last game of the regular season ended for the Buckeyes. However, as it has been well documented, Ohio State is 8-2 in its last 10 games as an underdog.
For Ohio State to win this game they need to play the role of Michigan to, well, Georgia's role of Ohio State. If their is scratch in the armor of Georgia this season it could be their secondary as they have had games surrendering huge yards through the air. However Ohio State must turn those yards into Touchdowns as Field Goals will not win this ball game.
For Jim Knowles and his defense can they do the opposite? Explosive plays destroyed Ohio State in The Game. Can he maintain his aggressiveness and keep UGA off-schedule without surrendering back breaking touchdowns?
In the end I see this as a close contest and they spread is just right. I see this game final as Defending National Champions 28 and the Buckeyes 20.
STEAMBOAT DRY GOODS PICK OF THE WEEK
Each week our members will have an opportunity to win a gift set from our friends at Steamboat Dry Goods for getting the closest to picking the score of the Ohio State game.
This week's gift set: The ULTIMATE Montana Snack Pack!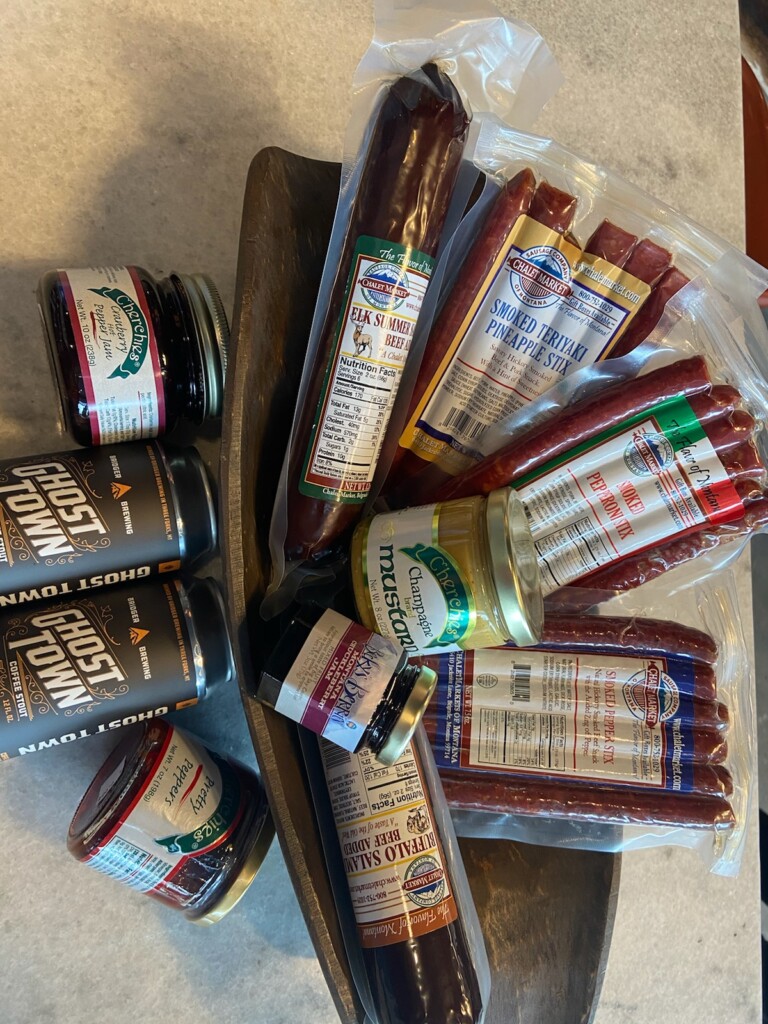 Picks must be made in the official pick the score thread on our premium message board to be eligible for the weekly prize.
In case of a tie, there will be a tie-breaker each week. This week's tie-breaker: How many passing attempts will C.J. Stroud have against UGA on Saturday night?