ATLANTA – 13 teams have tried to knock off the Georgia Bulldogs and nobody has been successful to date. If Ohio State wants to play a 14th game this season, the Buckeyes have to do something that nobody else has been able to do.
Yet.
Sure, UGA has come close a few times, there was a four-point game against Missouri, Kent State hung around long enough to make things interesting, Kentucky drew a flat Bulldogs team and of course there was the game against (then) No. 1 Tennessee.
Not all of Georgia's games have followed the same script. There are things that are consistent like not allowing anyone to run the ball as well as holding 11 out of 13 opponents to one or fewer passing touchdowns.
But each game is different, and each team has tried to attack the Dawgs their own way. And while nobody has been successful to date, Ohio State has had to watch what the first 13 teams have attempted to do, pick and choose what may work and what may not and then see what fits within the scope of 'what they do'.
RELATED: Tale of the Tape (Part One)
We caught up with several reporters who cover teams that played against UGA in the 2022 season to get their quick opinions anonymously about what the Dawgs are all about and what Ohio State is in store for.
The UGA defense gets more ink than the UGA offense, which unit was more impressive and what stood out most?

It takes a lot to overshadow a top-10 offense that is putting up more than 490 yards of offense up a game, scoring more than 39 points a game and is in the top-20 in both running and throwing the ball.
That is just a testament to the defense, a unit that is also in the top-10, number one against the run as well as No. 3 in third down defense and No. 16 in fourth down defense.
Quarterback Stetson Bennett was on the stage at the Heisman ceremony but players like Jalen Carter, Nolan Smith (injured) and Kelee Ringo are the bigger names when you talk to the average college football fan.
UGA allows 26.4 fewer points than it scores, a tick better than Ohio State's 25.3 points per game.
Putting up points is great but holding teams to a touchdown or fewer (something that UGA did five times) may be more impressive.
"Georgia's defense is more impressive because they are so sound and have no weaknesses," one SEC publisher said. "The way they can shut down the run without dedicating many guys to the box is scary for any offensive coordinator and when they hit you, you go backwards."
77 yards a game pretty much tells that story.
ALSO: Tale of the Tape (Part Two)
Georgia did manage to miss the three leading rushers in the SEC with Quinshon Judkins (Ole Miss), Raheim Sanders (Arkansas) and Devon Achane (Texas A&M) all off the schedule in the SEC.
It is not Georgia's fault that the schedule broke the way it did, Ohio State did not face Chase Brown (Illinois) or Mohamed Ibrahim (Minnesota) this year. It just happens.
But there is no denying that the UGA defense has lived up to its billing.
"It's one of a few teams with a defense good enough to just go win a game on its own if it needs to," another SEC publisher added to the conversation.
Not everyone agreed however, especially after the SEC Championship Game, a game where UGA gave up 500-plus yards via the pass.
"The Georgia offense is more impressive overall than the Bulldog defense," a third SEC publisher added. "That's not to say the defense is bad but a season quarterback who can make the intermediate throws with consistency could cause them big problems. As evidenced by the second half of the SEC Championship game when LSU backup quarterback Garrett Nussmeier passed for nearly 300 yards and several touchdowns in one half."
So, there may be some debate as to which side of the ball is impressive, but there is no denying that UGA has taken the will away from many of its opponents, both offensively and defensively.
"When you see it over 60-plus plays in a game, play after play, you start to appreciate what a machine it is."
Having watched UGA, what vulnerabilities would you say that they have, if any that Ohio State might be able to exploit, provided Ohio State plays better than it did in its last game?
There was a little bit more disagreement on this one as every game is different and the (near) failure point moved from game-to-game.
Georgia is far from being a flawed team and in that, a team that has a glaring weakness that shows up each and every week, much like the 2021 Buckeyes had with the defense in general.
No team plays a perfect game, and no team is 'on' every week. There are very few undefeated teams by the end of the season, repeating as champions is even more rare. All these things are playing against Georgia.
Ohio State has faced its own share of adversity and Ohio State fans are quick to point out all the shortcomings that this team has. But what about the Dawgs?
"I wouldn't say they have any vulnerabilities, but your best bet is still to stop the run and make Stetson Bennett beat you," said one SEC publisher. "He may very well do that, but that's where I'd go."
Bennett has only been sacked seven times this season, never more than twice in a game and has been untouched in the last six games. Teams are left with a choice of getting after Bennett or trying to contain Bennett.
Maybe sacking Bennett is not the only thing, creating chaos at the line of scrimmage could be enough.
"I think the key is causing problems up front and getting them off schedule offensively," said another SEC observer.
Don't look for UGA to beat itself, the Dawgs are one of the most disciplined teams when it comes to penalties, 12th in the nation in penalties allowed, just 4.46 per game. Ohio State on the other hand was tied for 51st, allowing 5.75 per game.
There are still tackles for loss and Ohio State may not find a lot of luck there if trends hold as UGA is tied for 4th in the nation in that category, with just 3.62 per game. Ohio State is right there with just 3.67 per game.
What about looking at it from the view of the Georgia offense?
"It's the back end of the defense," a third SEC publisher said. "You must keep them honest with some deep balls and completions over the middle."
This seemed to be a popular opinion as the third watcher was not the only one to feel this way.
"If you have some incredibly talented players then you have to hit them deep," the first SEC publisher added. "You're more likely to cause problems for them with big plays in lots of space than trying to drive the ball methodically on them. Sure, you have to run just to try and keep them a little honest."
None of Georgia's last four opponents attempted 30 or more carries against the defense. None of those four opponents broke the 90-yard mark on the ground either.
Based on what you know about UGA and may or may not know about Ohio State, how do you see the Peach Bowl playing out?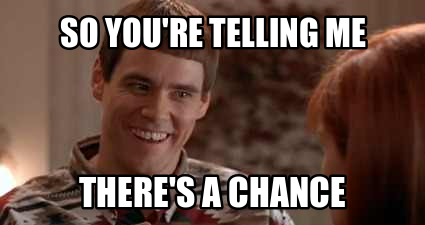 This is what everyone is concerned about.
As they say, 'Don't tell me about the labor, just show me the baby'.
And oh baby, a win over Georgia would be a great way to ring in the new year.
But does anyone think that is possible?
You will have to wait a little bit longer to hear my thoughts, but what about our SEC observers?
Observer No. 1
"My feeling as a media outsider who doesn't cover either (Ohio State or Georgia) is that Ohio State does have a chance, if they play their best game and get a couple of breaks. The problem is you just can't pick them. Kirby Smart has gotten to the point where you can pretty well trust this team is going to show up for big games. I have less confidence in a Ryan Day team not breaking down a little more over four quarters."
Observer No. 2
"I think Ohio State is the one team that probably has the talent to win this game even if Georgia plays well. But the thing is, I've seen OSU let a lot more people hang around than I've seen Georgia let hang around. The Bulldogs are at a different level than almost everybody else and they reach it consistently. Even if they have a bad quarter, they rarely actually have a bad night. I think OSU has enough talent to make Georgia sweat, but in the end, I'd pick the Bulldogs something like 31-21."
Observer No. 3
"The Buckeyes need to avoid getting down several scores. I believe they need to setup the run with the pass. If the Buckeyes can extend drives and eat clock, they can make it a game. If they are in third and long too often it could be a very long night."