The breadth of the alleged sign-stealing operation run by University of Michigan support staffer Connor Stalions appears to be larger than initially reported.
Sources have told BuckeyeHuddle.com that the operation was not just limited to Big Ten opponents but that things extended beyond just league rivals and to potential postseason matchups.
At least one program that was considered a potential post-season opponent has been found to be impacted as multiple sources have confirmed to BuckeyeHuddle.com that Connor Stalions, the Michigan support staffer who allegedly spearheaded the operation, purchased a ticket to a Clemson home football game during the 2022 regular season. This new information was confirmed to Buckeye Huddle through sources close to the Clemson program on the ground in South Carolina.

Clemson started the 2022 season 8-0 and looked primed for a spot in the College Football Playoff before stumbling on November 5th at Notre Dame and then finishing the regular season with a one-point loss to rival South Carolina.
So far, Clemson is the first non-Big Ten school that sources have confirmed to be impacted, but it's worth wondering just how wide of a net was cast last season as Michigan rolled to an undefeated regular season and ultimately a conference championship win and College Football Playoff appearance.
BuckeyeHuddle.com can also confirm a prior report by ESPN's Pete Thamel that Big Ten schools have begun going back through stadium surveillance footage and are turning over evidence to the proper channels.
Thamel also reported that tickets to 30 different games were purchased after the past few seasons, with 11 Big Ten rivals potentially being impacted.
Additionally, after BuckeyeHuddle.com's Tom Orr posted a few photos from last season's Michigan vs. Ohio State game on social media on Monday evening, photos showing Stalions with Michigan defensive coordinator Jesse Minter while Ohio State was on offense and with then Michigan co-offensive coordinator Sherrone Moore while Ohio State was on defense, multiple sources reached out indicating the belief inside the Ohio State program is that the laminated sheet held by the Michigan staffer in the below photo was indeed the Ohio State signals.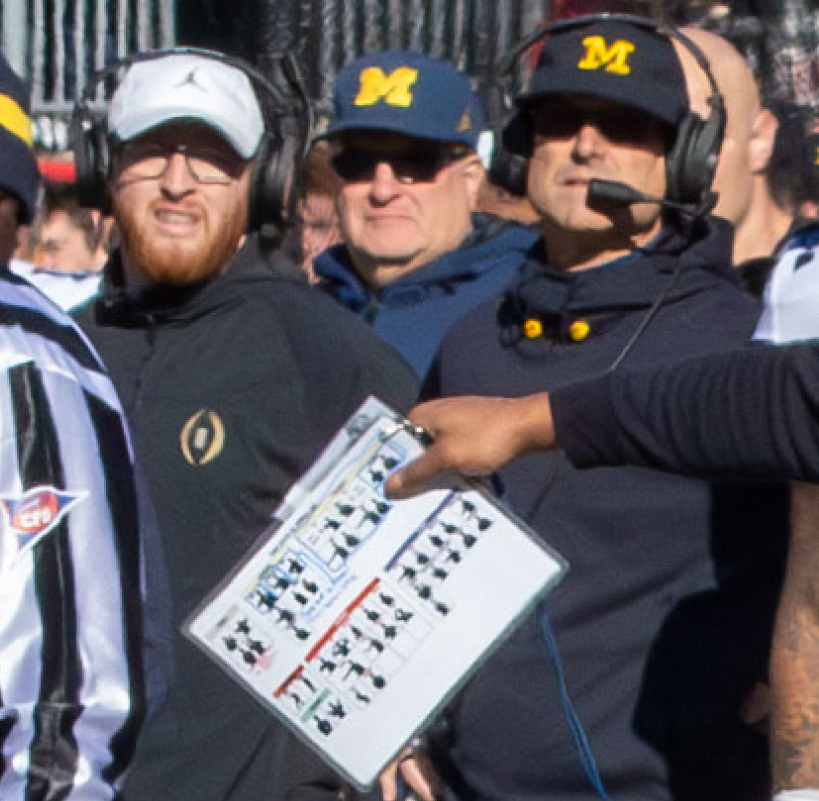 Stay tuned to BuckeyeHuddle.com for more on this developing story as well as coverage of Ohio State's Saturday night showdown with former Buckeye Luke Fickell and the Wisconsin Badgers.