Ohio State opened its season last week with a huge win over No. 5 Notre Dame. Now the Buckeyes will focus on avoiding a let down against an overmatched Arkansas State team led by former Cincinnati and Tennessee head coach Butch Jones. The line on this game is 44 points with experts expecting the Buckeyes to cruise.
Will it be easy for the Buckeyes? Will the offense find its footing? Or will Arkansas State make this a bigger fight than expected?
Our staff picks are presented by our friends at STEAMBOAT DRY GOODS. Use promocode "football" at checkout for 20% off an order of $25 or more!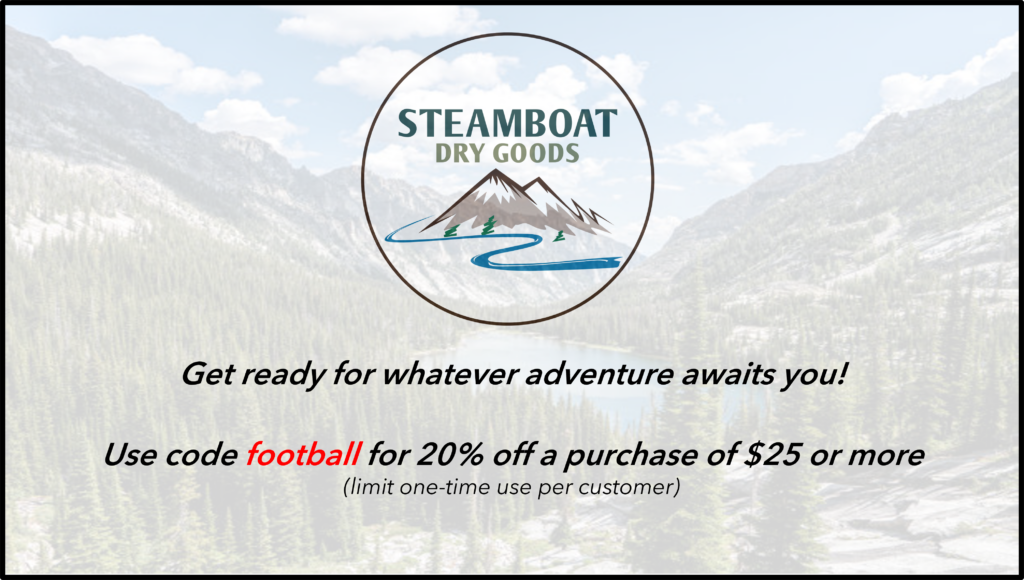 Ross Fulton
Ohio State now has the opportunities many first games afford—the chance to ease into the season and iron out the kinks. Watch for how Jim Knowles' defensive scheme reacts to more standard spread personnel and whether Ohio State can create more explosive plays.
Ohio State 51 Arkansas State 11
Tony Gerdeman
This is going to be a very difficult test for Ryan Day. Will he choose to run on Arkansas State's undersized defensive line early or instead throw the ball a bunch with CJ Stroud in the first half and then put Stroud on the shelf for the second half?
The Red Wolves are very undersized defensively, but they have some speed as pass rushers that could present an occasional issue. The Buckeyes should be able to take some shots downfield this week. I am not expecting Jaxon Smith-Njigba to play, but last week's experience should help Emeka Ebuka to be where he needs to be again this week. The timing overall should be improved. I am also not expecting Kam Babb or Luke Wypler to play, unless both are somehow back to 100% this week. I am, however, expecting more big plays from the offense, including one from freshman running back Dallan Hayden in the second half.
This should be a three-quarter shutout for the Buckeyes, but Arkansas State does have some home run hitters on offense. Jack Sawyer should land his first sack of the year on Saturday. He'll have company.
Ohio State 59 Arkansas State 7
Marc Givler
The risk/reward factor to playing a team like Notre Dame right out of the gates is that, if you win, you set yourself up with a huge resume builder and then get to go back to work and clean things up against an inferior opponent. That is exactly what the Ohio State offense has a chance to do this Saturday after struggling against Notre Dame (particularly in the first half).
I think the Buckeyes will get the offense going and expect big days from both Miyan Williams and TreVeyon Henderson as well as a return to form for C.J. Stroud. The defense will build upon last week's impressive performance and keep Arkansas State in single digits offensively.
Ohio State 49 Arkansas State 7
Alex Gleitman
Last week did not go the way many of us thought it would—both in total point output and margin of victory. That said, I have a good feeling the offense will get back on track this week and the Buckeye Huddle staff predictions will be far more on point.
I expect the defense to build on last week's performance and do a number on their old friend Brian Snead and the Arkansas State offense. This is actually a pretty decent unit they'll be facing, but if they were able to bully the Notre Dame line last week, they should have their way with the Red Wolves on Saturday afternoon.
On the other side of the ball, I think the Buckeyes will be cautious with some of their banged up starters (JSN, Wypler, maybe Fleming) so you may see some new faces in the lineup, but I think with a week of practice knowing that, the offense will get back in synch and have their way for most of the afternoon with Butch Jones' team. I expect to see some Kyle McCord and maybe even some Devin Brown in this one once the game is out of hand in the fourth quarter.
Vegas has this as a 44.5-point spread with an over/under of 68.5, meaning they think it plays out to something like 56-13. expect something similar but I think the OSU defense will be even more impressive than that.
Ohio State 52 Arkansas State 7
Kevin Noon
Arkansas State won its opener by 55 points and is still a huge underdog in this game. As I have said in various pieces, Grambling is not very good and while Arkansas State may be better than the two-win team that it was last season, it is not in the same conversation as Ohio State in terms of this current season.
Ohio State should have the opportunity to cycle through a lot of players, keep a couple of dinged up players out and work on some things that did not work so well against Notre Dame.
The Buckeyes have played much worse opponents over the years and there are some names that people will recognize when it comes to the Arkansas State roster but a lot of times, schools like Arkansas State get guys who didn't work out at other places, so take all of that with a grain of salt.
This game will be over before halftime, the Buckeyes will be able to work on some of the disconnects in the passing game while the duo of TreVeyon Henderson and Miyan Williams should be able to have a big game.
Arkansas State will score late against the 3's, preventing the shutout, but on to the next one.
Ohio State 52 Arkansas State 7

Tom Orr
One week after one of the more dramatic games in Ohio Stadium in a few
years, the drama this week will mostly center around how many true
freshmen see action. The answer will likely be "most."
The Red Wolves get a late score against a bunch of those freshmen to
match Notre Dame's total.
Ohio State 56 Arkansas State 10
Devin Radcliff
Ohio State by a bunch.
The challenge here is can Ohio State come out and "Squash a bug with a Sledge Hammer"?
I can see this being a hangover type game for Ohio State coming off of the big Notre Dame victory. Coupled with a starting WR or two out (?) for the game, it would not surprise me to see Ohio State start slower than we fans would like.
In the end, it is Ohio State vs Arkansas State so I can see the Buckeyes winning by 40+.
STEAMBOAT DRY GOODS PICK OF THE WEEK
Each week our members will have an opportunity to win a gift set from our friends at Steamboat Dry Goods for getting the closest to picking the score of the Ohio State game.
This week's gift set: You gotta have the right tools for the job. Get those here with the ultimate backyard football kit!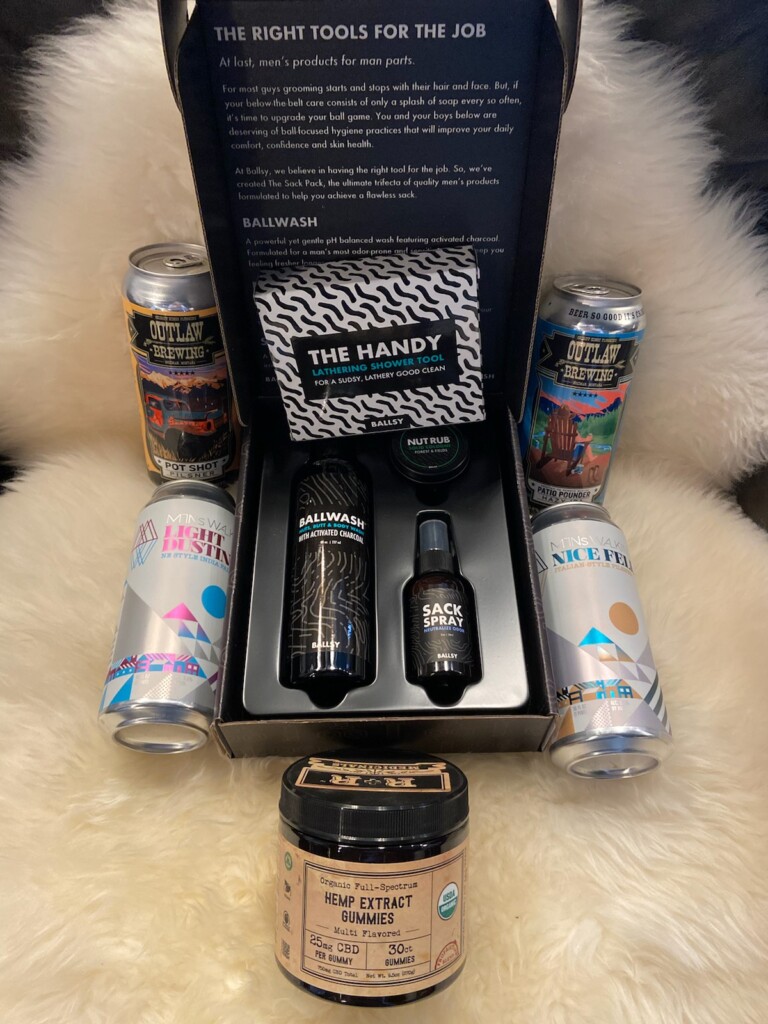 Picks must be made in the official pick the score thread on our premium message board to be eligible for the weekly prize.
In case of a tie, there will be a tie-breaker each week. This week's tie-breaker: How many rushing yards will Miyan Williams have against Arkansas State?