This is the fourth in a series looking at how the Buckeyes will be replacing their departed starters. Up next is the cornerback spot opposite of Denzel Burke, previously handled by Cameron Brown.
---
Cameron Brown entered the 2022 season as a fifth-year senior with seven career starts, and five of those starts came in 2021 when he was an Honorable Mention All-Big Ten selection.
Brown's career has been littered with injuries. He played in five games as a true freshman in 2018 before an injury ended his season. In 2019, for the only time in his career, he played in every game for the Buckeyes. As a junior in 2020, he started the first two games of the season before being lost for the season due to injury. He missed two games in 2021 and missed five games this past season.
Brown started every game in which he played this year, finishing with 14 tackles and five passes broken up. He originally came to Ohio State as a 4-star wide receiver out of St. Louis, but quickly moved to cornerback where he stayed for the rest of his career.
Brown's experience will be difficult to replace, but there are talented players to turn to for the Buckeyes.
The Candidates
Defensive coordinator Jim Knowles and the Ohio State defensive coaching staff had big plans for Jordan Hancock to challenge for a starting job in 2022. Those plans were derailed by an injury in fall camp that kept Hancock out of the Buckeyes' first six games. He only saw action on defense in four games this past season, but expectations are still very high for the rising junior.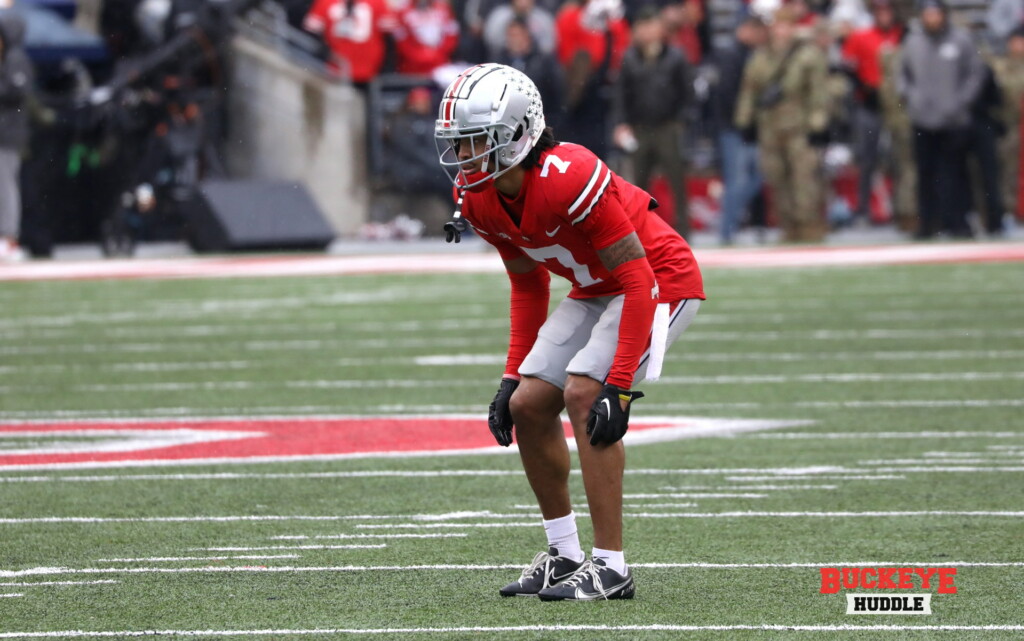 Jyaire Brown was a positive surprise as a true freshman in 2022, even earning a start against Wisconsin when both Cam Brown and Denzel Burke were out. Brown saw time on defense in 10 games as a freshman. He finished with eight tackles and seemed to jump ahead of redshirt freshman JK Johnson by the end of the season. Johnson has since entered the transfer portal.
Ryan Turner was part of the 2022 signing class with Jyaire Brown, but played in just four games and redshirted. The Buckeyes signed two talented cornerbacks in the 2023 class. Jermaine Mathews is one of the top prospects out of Ohio and rated as a 5-star corner by one recruiting service. Calvin Simpson-Hunt is a 4-star cornerback out of Texas and had a strong showing earlier in the month at the All-American Bowl.
Syracuse transfer Ja'Had Carter should also be mentioned just to cover all bases. He's a tall defensive back (6-2 198) who has a wide-ranging skill set. He played safety at Syracuse and is expected to do the same at Ohio State, but some in the NFL see him as a future cornerback.
Another name to keep in mind is safety Cameron Martinez. Martinez is expected to compete for the nickel back spot, but he did also do some work at cornerback this past season when the Buckeyes were low on numbers.
Spring Outlook
There will be four scholarship cornerbacks on campus this spring competing to win Cam Brown's job. At this point — no matter what some people might think — it is safe to assume that Denzel Burke has one job locked down. He will be a three-year starter and then make an NFL decision after the season.
Jordan Hancock and Jyaire Brown are the two primary contenders this spring because they are the most experienced of the candidates. Hancock needs to stay healthy, and if he can, the coaches absolutely believe he can be a high-quality starter at Ohio State.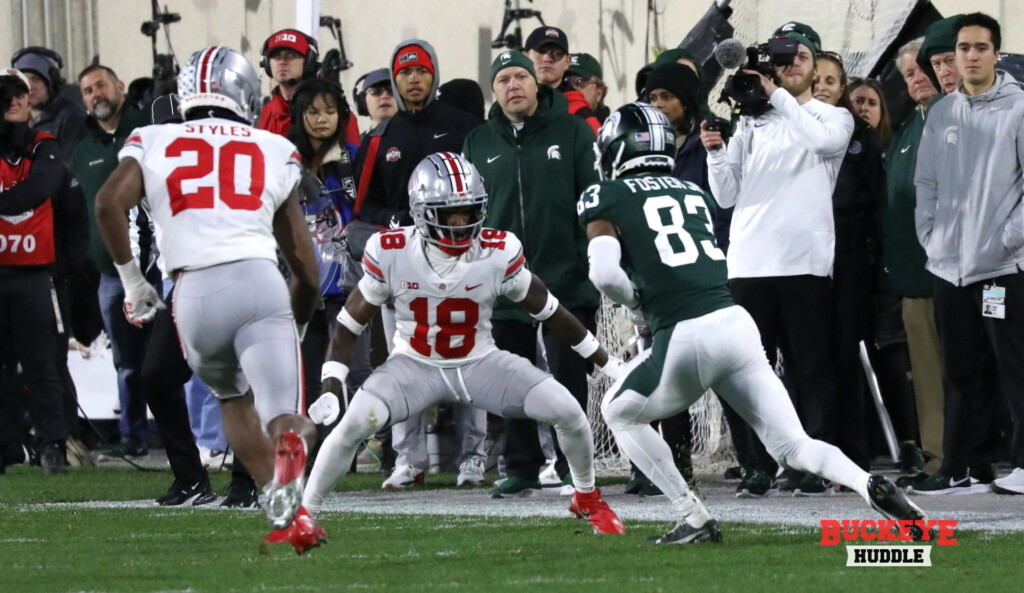 It would be impossible to not be impressed by what Jyaire Brown did as a true freshman, so the question becomes how good can he be as a sophomore in his second spring? Brown made the most of his opportunities last year to compete for jobs, so there's no reason to think he won't do that now as a more experienced player.
Ryan Turner and Jermaine Mathews will have their reps, and the ability to climb will be there. Nobody is going to be held back from making this defense better. Calvin Simpson-Hunt isn't enrolling early, so there will be no spring for him. Cameron Martinez and Ja'Had Carter will likely be competing against each other for the starting nickel spot, so it would be a surprise to see either at corner in the spring.

Best Bet
The best bet is rising junior Jordan Hancock, but the sneaky bet continues to be Jyaire Brown.
The reality of the situation is that both will likely play, but a three-man rotation isn't something that this staff seems interested in doing. Of course, with the injuries that the staff had to deal with last season — and the inconsistencies, it may not have ever been a real option.
If there was no Denzel Burke, Hancock and Brown would be the favorites to be your opening day starters. What happens over the next eight months remains to be seen, but both guys will be given all the time they need to win the job. And while they are both competing to line up next to Denzel Burke, Burke himself cannot begin to take things easy. The two best cornerbacks are going to play, and there's two entire camps for facts to change.
---
Previously
Replacing Tanner McCalister: Buckeyes In Search Of Shinier Nickel
Replacing Paris Johnson: Who's Left For The Buckeyes?
Replacing CJ Stroud: Kyle McCord, Devin Brown Next Up For Buckeyes