This is the fifth in a series looking at how the Buckeyes will be replacing their departed starters in 2023. Up next is the free safety spot vacated by Ronnie Hickman.
---
Ronnie Hickman started for two years in the Ohio State secondary, playing different positions each year. As a strong safety in 2021, he played closer to the line of scrimmage and led the Buckeyes with 100 tackles. It was the most tackles for an Ohio State safety since Mike Doss had 107 in 2002 on his way to his third-straight All-American nod.
Hickman was at free safety this past season, patrolling the wide side of the field in Jim Knowles' new defense. The position — known as "the Adjuster" — suited Hickman's understanding of the defense and the leadership skills he had already exhibited the year before. He wasn't nearly as involved against the run as he was the year before, which suited him just fine.
Hickman finished with 53 tackles as a fourth-year junior in 2022. He intercepted one pass and broke up seven others. He had his ups and downs in pass coverage this season, and whoever ends up winning the job will need to have a better handle on pass defense down the field.
The Candidates
The two deep safety spots in Jim Knowles' defense are fairly interchangeable, and with starting strong safety Lathan Ransom returning, he becomes a likely candidate to move to free safety due to his starting experience. Ransom finished third on the team with 74 tackles this past season, and second with 49 solo tackles. He also finished with 3.5 tackles for loss and 1.5 sacks as a blitzer.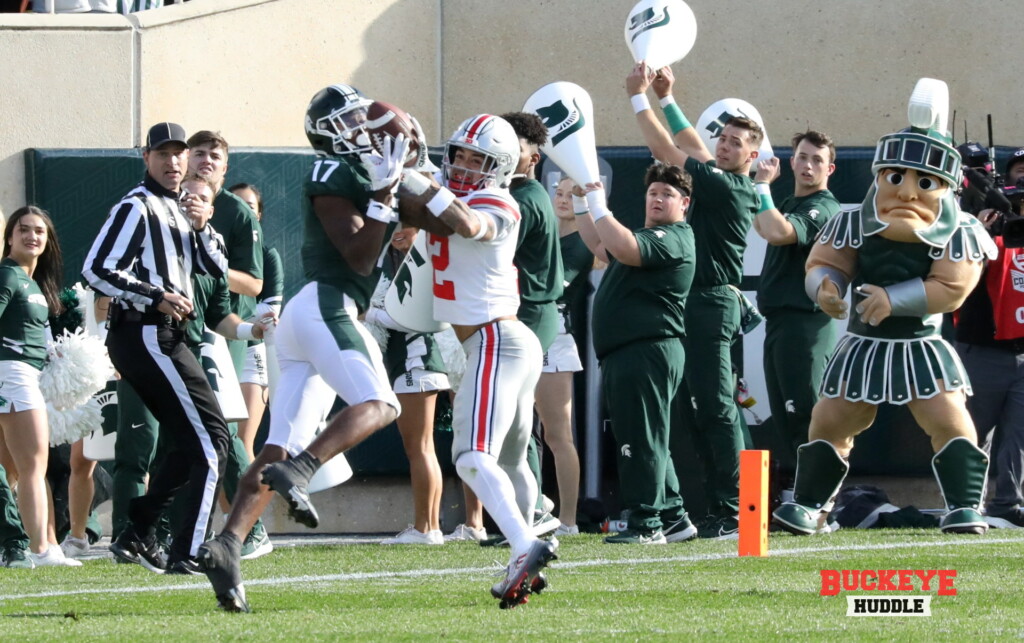 Kye Stokes was in the depth chart as a true freshman, so he is certainly a possibility here as well. He was a rising star in the spring and showed the kind of range and football-locating that coaches love. Last year was a learning experience. This year could be the payoff.
Fifth-year senior Josh Proctor has decided to return in 2023. He was the starting strong safety for four of the first five games this past season, but will also get a look at free safety as well. He has the range the position requires, but his physicality may be better suited a little closer to the line of scrimmage.
True freshman Malik Hartford has the size (6-3) and range, but asking a freshman to handle being the Adjuster on defense is a bit much. The same can be said for classmates Jayden Bonsu and Cedrick Hawkins. Sonny Styles was the No. 1 safety in the 2022 class, but projects more to strong safety, as does Kourt Williams, who will be entering his fourth year. Syracuse transfer Ja'Had Carter is probably starting out at nickel, along with Cameron Martinez.
Spring Outlook
Even if safeties coach Perry Eliano wants to keep Lathan Ransom at strong safety, he's still going to get a look at free safety. With the positions being as interchangeable as they are, the coaching staff will have a pretty good idea of who can do what while watching both deep safety positions.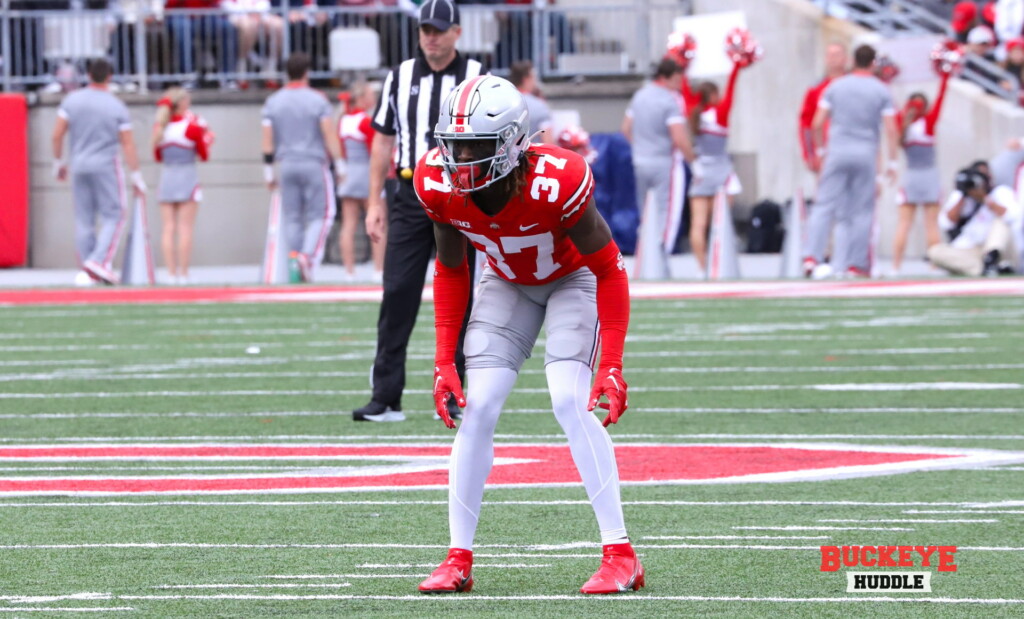 After a strong spring as a true freshman last April, Kye Stokes is expected to be one of the popular topics of conversation this spring as well. The Buckeyes didn't make enough plays in the secondary this past season. If he shows a play-making penchant, then maybe it's time to ride with him.
Josh Proctor didn't come back to be a backup. He is going to fight and compete with an expectation to start. Malik Hartford is already enrolled, so he'll have some opportunities to learn quickly this spring.

Best Bet
The best bet is that one of Lathan Ransom, Josh Proctor, or Kye Stokes will be Ohio State's free safety in 2023. Both Ransom and Proctor still have room to grow. Jim Knowles has seen what both can do and he knows what he can and can't ask of them. But what if he can ask more of Stokes?
There is experience returning, but that experience wasn't flawless in 2022. The last line of defense can solve a lot of problems, but it can also create a lot of problems as well. The Buckeyes need to be better at safety next year, and whether that's with the same players or a new one, Knowles must deliver.
---
Previously
Replacing Tanner McCalister: Buckeyes In Search Of Shinier Nickel
Replacing Paris Johnson: Who's Left For The Buckeyes?
Replacing CJ Stroud: Kyle McCord, Devin Brown Next Up For Buckeyes
Replacing Cam Brown: Buckeyes Must Turn Corner In Secondary