After a couple of days to digest Michigan's response to the Big Ten investigation of its sign-stealing scandal, first-year commissioner Tony Petitti has levied a suspension on Wolverines' head coach Jim Harbaugh.
The Big Ten announced late on Friday afternoon that the conference is suspending Michigan head coach Jim Harbaugh for the remainder of the season.
The caveat, however, is that this suspension will only apply to games, allowing Harbaugh to coach his team during the week of preparation. He will not be permitted in the stadiums on game days.
Now the attention will turn back to the Michigan side of things. Recently there has been talk of the University of Michigan filing for a temporary restraining order to delay any potential punishment of its head coach and/or staffers. The Michigan team plane landed in State College in advance of its matchup with Penn State just minutes ago and nobody from the program or school has had a chance to comment yet on the punishment.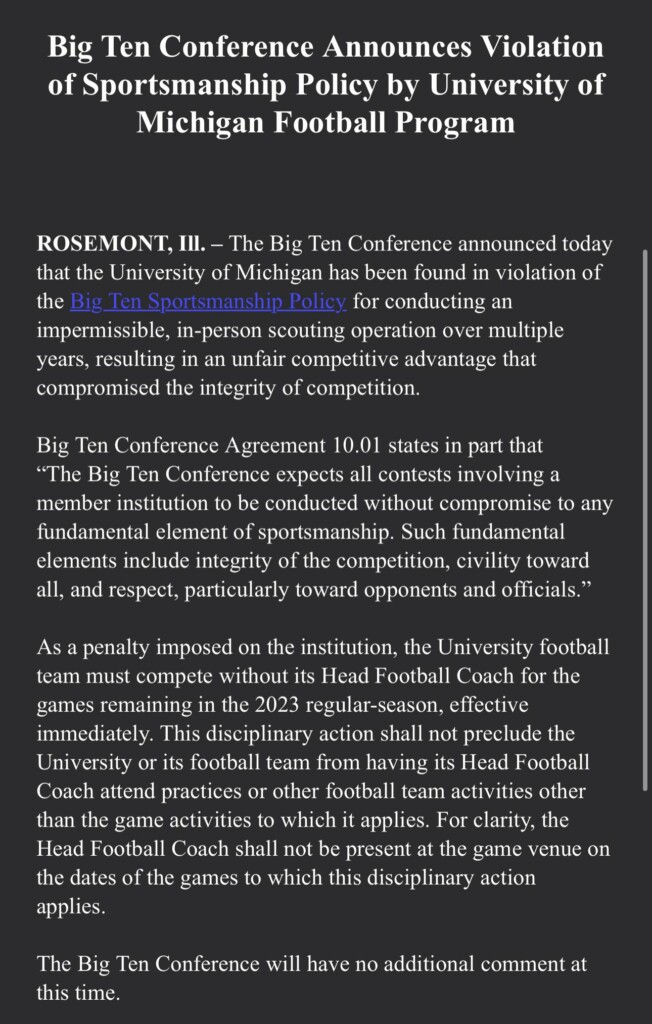 Stay tuned to BuckeyeHuddle.com for more on this story as new developments happen.